Pierre Gasly and Brendon Hartley say 'miscommunication' caused Chinese GP collision
Last Updated: 11/12/18 3:16pm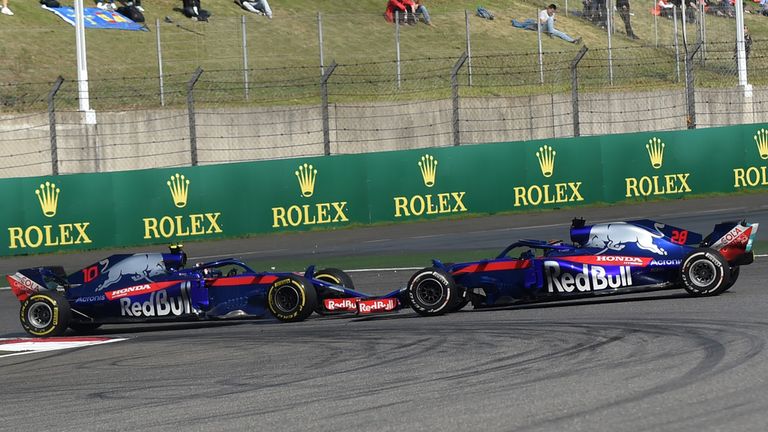 Toro Rosso drivers Pierre Gasly and Brendon Hartley say miscommunication was behind their Chinese GP collision, which brought out a race-defining Safety Car.
Gasly ran into his team-mate at Turn 14 when contesting for 18th place midway through the race, pitching Hartley into a spin and damaging his front wing.
Gasly received a 10-second time penalty for the incident, and the Frenchman said he was caught out by Hartley turning into the corner as normal after being told he would be let through.
Ricciardo wins thriller in China
Verstappen: Vettel crash my fault
Ricciardo: Just give me title shot
"I apologise to Brendon for the contact we had," Gasly said.
"The team told me that they were going to switch our positions so I went on the inside of the back straight thinking he would give me space.
Difficult weekend, and tough race. Had contact with Brendon, team told us to swap positions in T14 as we were on different strategies, so I expected Brendon to give me room, but he didn't see me. Let's move on. Baku next. 🙂
Congrats to @danielricciardo for the win, grande!! 🏆 pic.twitter.com/Z6eUubfRpe

— Pierre Gasly 🇫🇷 (@PierreGASLY) April 15, 2018
"Unfortunately, I don't think he saw me and once I was on the inside there was nothing I could do."
Hartley had already let Gasly through early on in the race as he struggled on ultrasoft tyres.
The Kiwi said he had planned to let his team-mate through later in the corner, as he had done the first time, and not when Gasly thought he was being left space.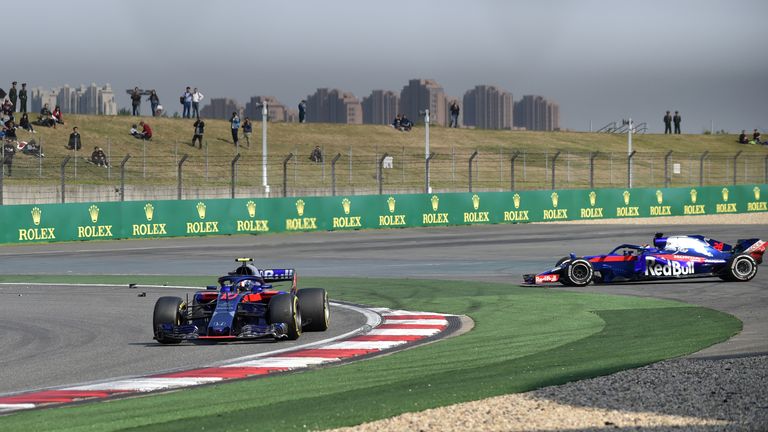 "I think the accident with Pierre was down to a miscommunication," Hartley said.
"The team asked us to swap positions because we were on completely different strategies, so I was going to let him by on the exit of Turn 14 like I did at the start of the race.
"The second time we had to change positions I planned to do the same but I got hit from behind at the apex."