Chinese GP driver ratings
Who starred and who has plenty to think about after round three of F1 2018 delivered a thriller in China?
By Matt Morlidge, Jonathan Green and Pete Gill
Last Updated: 11/12/18 3:11pm
Take a bow, Daniel Ricciardo. The "race burglar" grabbed another come-from-behind victory on Sunday - all six of his F1 wins have come from lower than third on the grid - and while he and Red Bull were fortunate with the timing of the Safety Car, to say the Australian was lucky would be doing a supremely talented driver in top form a disservice.
This was masterful from Ricciardo, picking off Lewis Hamilton, Kimi Raikkonen, Valtteri Bottas in three clean sweeps as he rose through the field from sixth. While his team-mate was gung-ho with his attempts, Ricciardo's were aggressive but silky smooth - the late-braking-overtake on Hamilton into the hairpin the pick of the bunch.
And all this after nearly missing qualifying altogether.
If given a consistently competitive car, Ricciardo is convinced he would challenge for the title and it's hard to argue with that. This display certainly won't do any harm to his contract talks, either, and the 28-year-old is going to be a man in demand - surely an upgrade on at least one of Mercedes and Ferrari's out-of-contract drivers. Keep doing what you're doing, Daniel - it's a joy to watch.
Rating out of ten: 10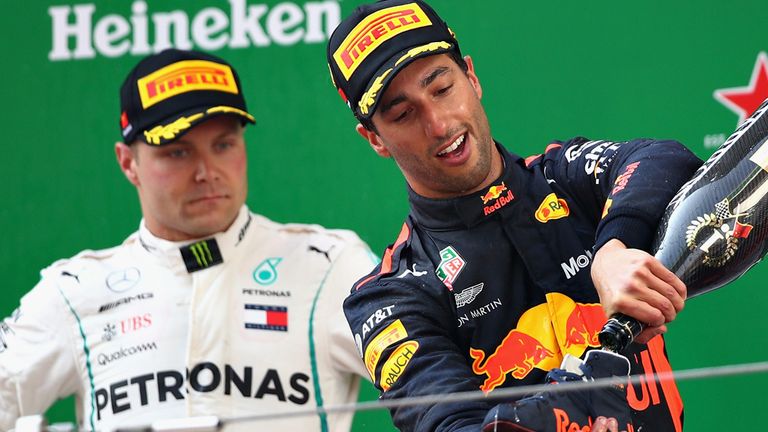 For the second weekend in a row, Valtteri Bottas was left thinking victory had slipped through his grasp. "The worst feeling," was his blunt assessment, although on this occasion there was little he could do about it.
The Finn drove a near-perfect race and a blistering out-lap enabled him to snatch the lead from Sebastian Vettel through the first pit stops. The Safety Car would prove to be his nemesis as he had no opportunity to react to the Red Bulls stopping, meaning he had no chance of holding off Daniel Ricciardo's charge.
But he is getting the upper hand in his intra-team battle with Lewis Hamilton. Bottas has now out-qualified his team-mate in four of the last five grands prix, and finished ahead in five of the last six. While Hamilton has been well off his very high standards the last two weeks, Bottas has recovered well from his Melbourne disaster to get some confidence flowing.
Rating out of ten: 9.5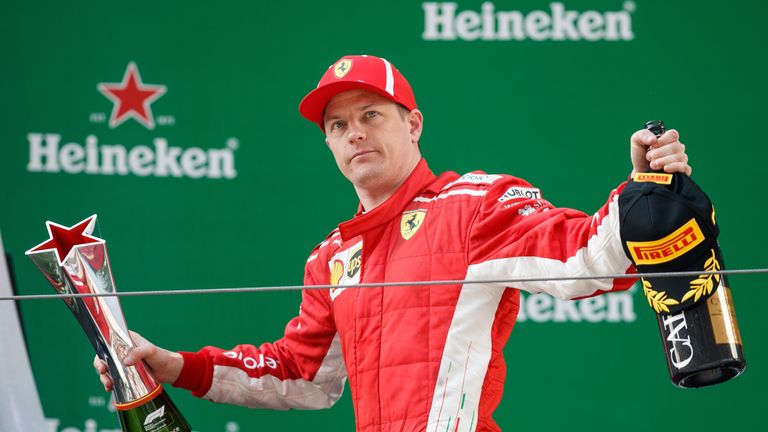 "It was a painful race and not an enjoyable one," was Kimi Raikkonen's honest summary of his Chinese GP, and though he finished on the podium, it's easy to understand why he felt that way.
Raikkonen was out-qualified by Sebastian Vettel by less than a tenth of a second but was promptly squeezed by his Ferrari team-mate off the start, losing two places in the first few corners as a result. His first stint was then 10 laps longer than his rivals as Ferrari tried to use him as a Bottas blocker to help Vettel's charge - costing Raikkonen around 16 seconds.
In the end, he only secured third place thanks to Max Verstappen and Vettel's crash and it's quite clear where Raikkonen stands at Ferrari. They could not foresee a VSC helping Vettel and harming Raikkonen in Australia - but they knew exactly what they were doing this time.
Rating out of ten: 8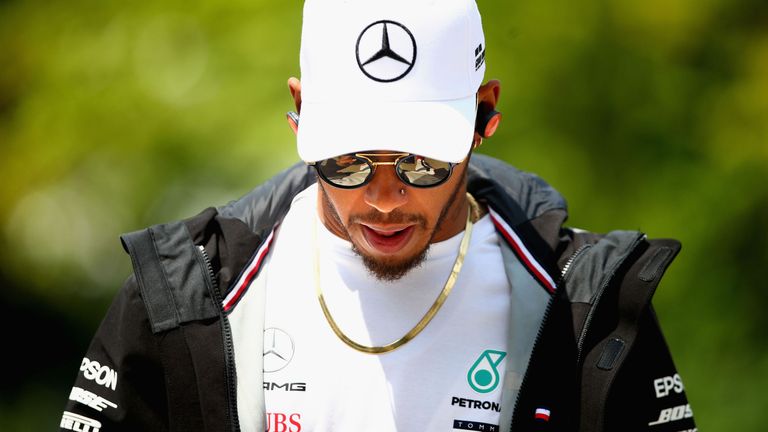 It's just not clicking for Lewis Hamilton at the moment. As his former team-mate Nico Rosberg has frequently said, the one weakness the four-time world champion has is that he does have his off-days, and there's no way around it: Hamilton has had an off-week.
Hamilton has been out-qualified and out-raced by Valtteri Bottas in successive grands prix and while Hamilton claimed he was in a "different race" on Sunday, his team-mate proved that the Mercedes did have race-winning potential. After another disappointing start, you get the feeling Hamilton merely chugged along, never really in contention for the top positions.
And how many times during the hybrid era, if ever, have we seen Hamilton passed as easily as he was by Ricciardo and Verstappen in Shanghai?
Hamilton wears his heart on his sleeve and it was clear he was down in the dumps this weekend, telling reporters post-race that he was "tired and looking forward to leaving". All things considered, he was lucky to leave with just a nine-point deficit to Vettel and he needs to pick himself up quickly for what he has described as his "toughest" title challenge.
Rating out of ten: 6
Oh Max Verstappen! Make no mistake, the Dutchman should have been the Red Bull driver standing on the top step of the podium. Instead, as the anthems were being played, he was searching out Sebastian Vettel to apologise in the paddock.
In the space of five laps, Verstappen threw away his victory chance and then a podium finish with needless risks. Firstly an overambitious attempt on Lewis Hamilton around the outside of Turn Seven sent him flying off track and conceded track position to Daniel Ricciardo. Then his ram into Vettel's Ferrari at the Turn 14 hairpin left him spinning round and a top-three finish out of the question.
The calls for Verstappen to rein in his driving style are only growing louder having now made four costly errors in the opening three races, including collisions with Hamilton and Vettel on consecutive weekends. He remains the most exciting talent in the sport, but some analysis of his - and perhaps his team-mate's - manoeuvres is needed before Baku.
Rating out of ten: 5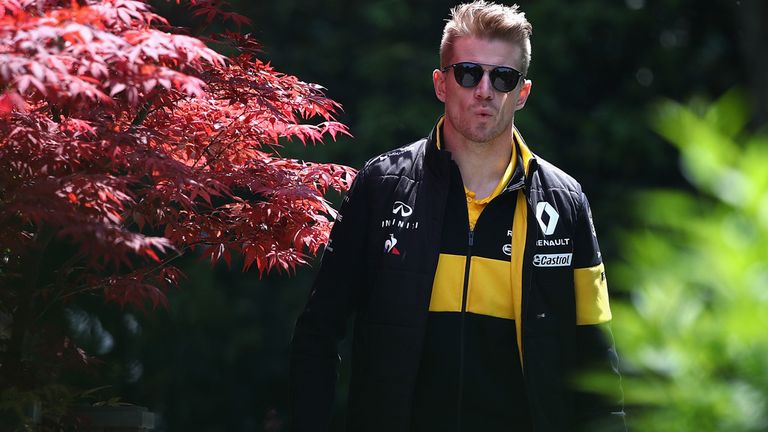 Seventh in qualifying, sixth in the race. Nico Hulkenberg really cannot do much more than that.
Hulkenberg is now just one of two drivers, Fernando Alonso the other, who has maintained a qualifying whitewash over his team-mate, and his is over the highly-rated Carlos Sainz at Renault. Hulkenberg's race was impressive, too, as despite a sub-par getaway, he stayed in contention and then made the most of Renault's aggressive strategy come the Safety Car.
Overtaking German compatriot Vettel would have felt great, despite the damage to the Ferrari, and there aren't many drivers who are in better form than Hulkenberg at the moment.
Rating out of ten: 9.5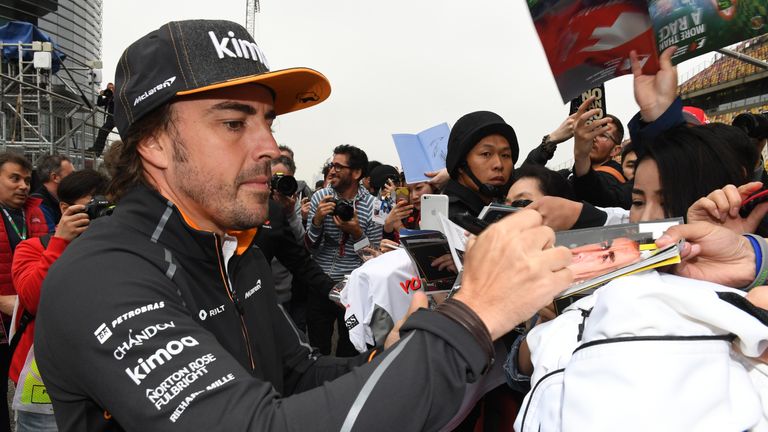 Could any driver get any more out of this McLaren than Fernando Alonso is currently getting? You'd be hard-pressed to find one.
Alonso secured another points finish with his seventh place here, and while that does not sound too impressive given McLaren were aiming for podiums coming into 2018, you only need to look at his race improvements to understand just how well he is driving. Yet to make Q3, but still out-qualifying his team-mate, in an under-performing package, Alonso has made up an incredible 17 places from his grid position in just three races.
It could have been even better in Shanghai if Alonso had not been caught out by the Safety Car, but he still rolled back the years with a nifty, but risky, late overtake on Vettel.
Rating out of ten: 9
For 19 laps, Sebastian Vettel appeared to be strolling towards his third win of the season and extending his lead at the top of the world championship. Instead, the German ended up limping across the finish line and leaving Shanghai with his advantage cut to nine points.
This was some turnaround in fortunes.
Vettel's lap to claim pole on Saturday was stunning to pip Kimi Raikkonen, but he may reflect on whether he was too aggressive off the line on Sunday as he squeezed his team-mate, costing Raikkonen two positions.
That left him vulnerable from behind, but it was Ferrari being slow to react to Valtteri Bottas' pit stop that cost him the lead. It was looking set to be an intriguing battle for the lead between the pair before the Safety Car's deployment ended Vettel's chances of contesting victory.
Daniel Ricciardo cruised past before Vettel saw his race ruined by the overly-eager Max Verstappen crashing into the side of him.
It was a disappointing end to the weekend from Vettel, but he can take heart from it now appearing that Ferrari hold the best package in F1 2018 rather than Mercedes. Will China prove a key moment in the title race? Only time will tell.
Rating out of ten: 9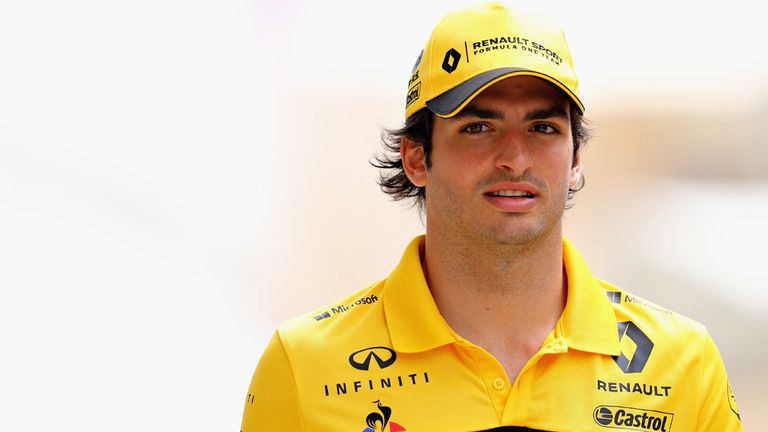 Small margins are hurting Carlos Sainz this year. Although there hasn't been a big divide in their lap times, Hulkenberg leads Sainz 3-0 in qualifying and Nico fully capitalised on his advantage this Sunday, holding off Sainz into the first corner and never looking back thereafter.
Fifty-six laps later it was a similar story for Sainz when he narrowly failed to pass Vettel for eighth, leaving him trailing Hulkenberg 22-3 in the Drivers' Championship. Carlos needs a bounce-back in Baku.
Rating out of ten: 7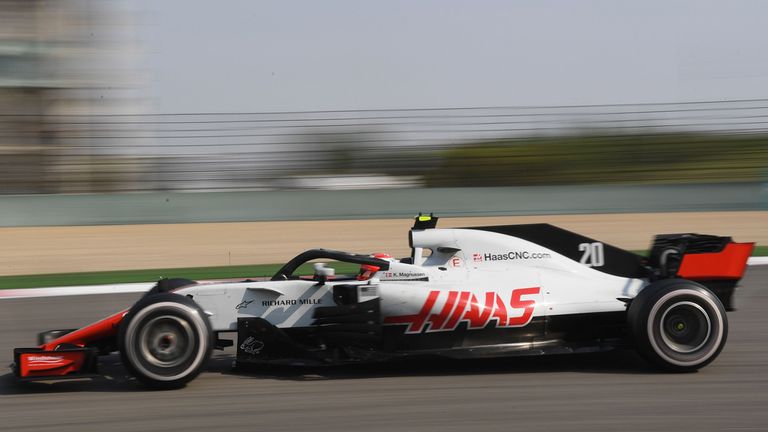 After losing to his Haas team-mate in qualifying for the first time this season, Kevin Magnussen enjoyed an impressive start to the race - but was another driver who perhaps would have hoped for a different strategy come the Safety Car.
While his rivals pitting lifted the Dane up to seventh, he was then vulnerable on older tyres and in the end had to settle for a single point.
"I just got unlucky," said Magnussen, whose consistent start to 2018 continues.
Rating out of ten: 7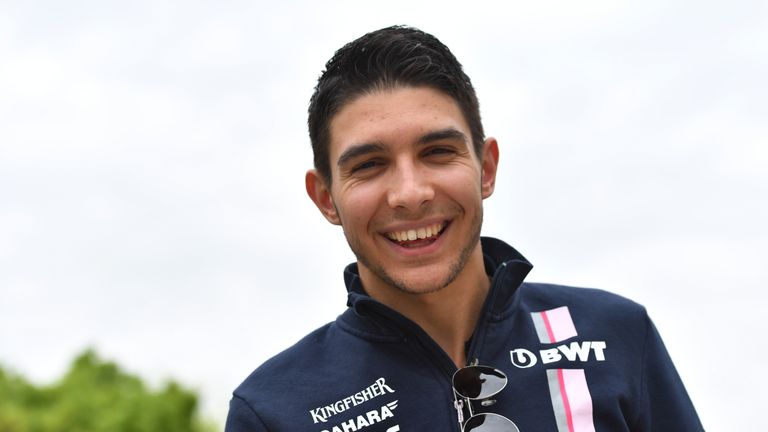 A difficult weekend for Esteban Ocon in which an error denied him a spot in Q3 and then got into a squabble with Sergio Perez.
Ocon blamed his team-mate for losing position at the start as Perez dropped down the field, while his attempt to undercut Fernando Alonso were cancelled out by the Safety Car.
Rating out of ten: 6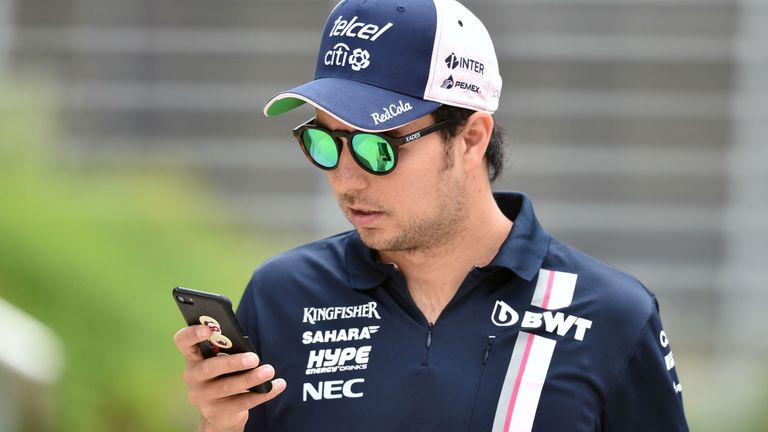 There was a glimmer of a 2018 breakthrough for Sergio Perez in qualifying when the Mexican reached Q3 for the first time. But that ray of optimism was immediately snuffed out at the start on Sunday when he was run off track at turn four. And that was pretty much that.
"I lost a lot of places there and that pretty much ruined our whole weekend," Sergio reported. Through no real fault of his own, Perez is still to score a point this term.
Rating out of ten: 6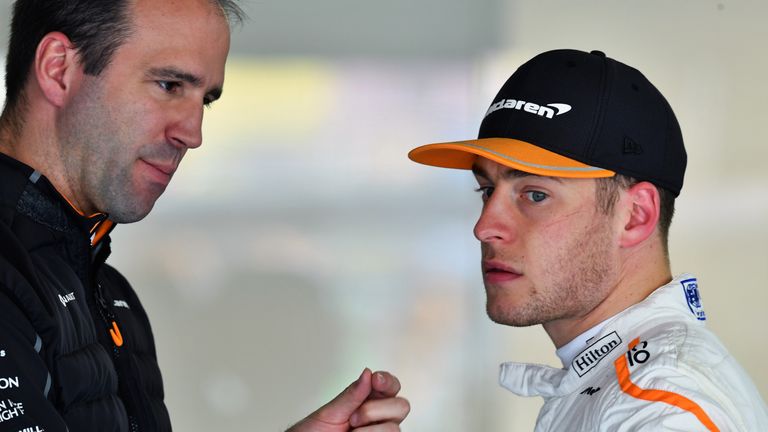 2018 isn't quite working out for Stoffel Vandoorne yet. For all three races so far he's been outqualified by a single position by team-mate Alonso and then been unable to match the Spaniard's performance on race day.
The potential of a points-paying finish was lost on the opening lap when Vandoorne went backwards rather than forwards and a one-stop strategy did not work out either. "It wasn't the day we were hoping for," he summarised succinctly.
Rating out of ten: 6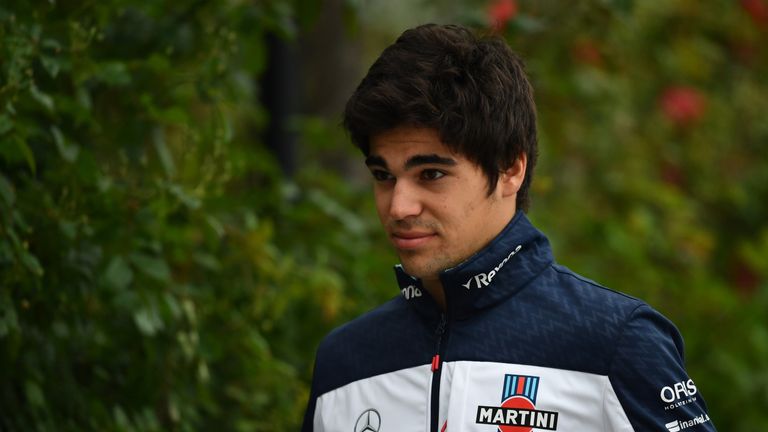 Lance Stroll made a storming start in Shanghai, rising to P12 from P18, but was soon picked off by drivers around him with Williams still struggling for pace. He then didn't stop under the Safety Car, but while 14th doesn't sound like much, this was actually a big improvement on Australia and Bahrain.
Rating out of ten: 7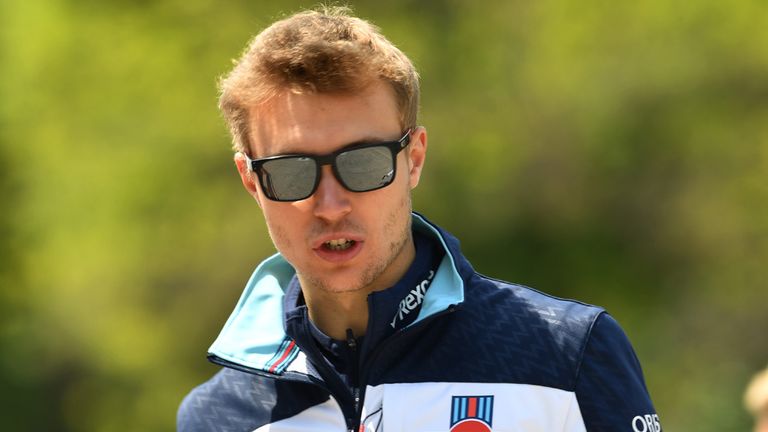 It says much for how far Williams have fallen that Sergey Sirotkin enjoyed his best weekend so far in F1 yet still went out in Q1 and had to settle for 15th in the final classification.
The Russian had managed to drag the FW41 into the top 10 in final practice, but could not replicate it on Saturday afternoon, missing out on the second part of qualifying by five hundredths of a second. Sirotkin was overtaken by team-mate Stroll as the Canadian made a blistering start and he was unable to get back ahead.
Rating out of ten: 6.5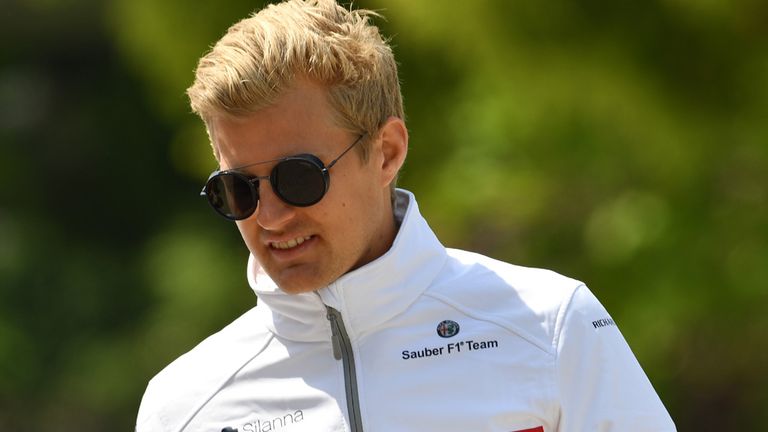 Back to reality with a bump for Marcus Ericsson in China. A week after scoring his first F1 points in three years, Marcus was flat-last in qualifying, although his form was decidedly better on race day when decent late-race pace enabled him to finish 16th as the lead Sauber.
Rating out of ten: 6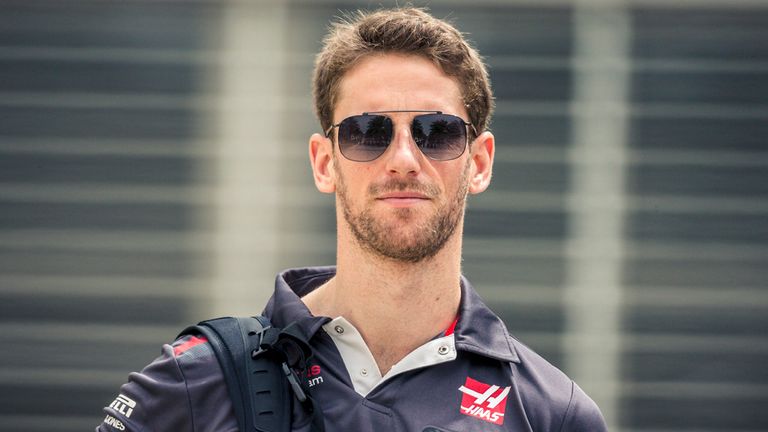 Romain Grosjean was left ruing his misfortune as he proved to be one of the big losers of the Safety Car period. He had been firmly in contention for points and was running in P11 before the Toro Rossos came together, but not coming in for fresh tyres left him at the mercy of those behind following the restart.
While Grosjean managed to out-qualify Kevin Magnussen, he was left fuming at being told to move aside for his team-mate in the opening six laps. He will hope his fortune changes in Azerbaijan after a start to the season that has not delivered the results his performances have perhaps deserved.
Rating out of ten: 7
After the highs of Bahrain, this was some comedown for Pierre Gasly and Toro Rosso. The Frenchman exited qualifying at the first attempt before breaking the first rule of motorsport by crashing into team-mate Brendon Hartley.
It may have not cost the team points, but Gasly had to settle for 18th and left team principal Franz Tost fuming. Red Bull may hold a slightly more forgiving attitude for their junior driver after the resulting Safety Car helped Ricciardo to victory, but Gasly will be aiming to make amends in two weeks' time.
Rating out of ten: 5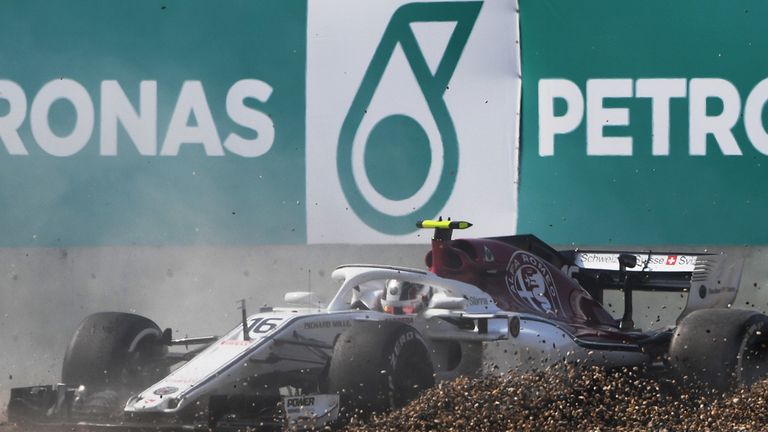 Charles Leclerc is beginning to find out quite painfully that it is a steep step up from Formula 2 to Formula 1 as the youngster had another weekend littered with mistakes.
Leclerc is clearly still finding his Sauber a handful as he span in the final stages of Q1 and then again in the race as he was last of the cars to finish.
"Charles was expected to be the wonder boy but he's struggled," Sky F1's Martin Brundle said in commentary as Leclerc went round at the Turn 14 hairpin. The 20-year-old needs time and hopes to learn quickly, but it's not been the introduction many expected from the Ferrari protégé.
Rating out of ten: 5.5
Did not finish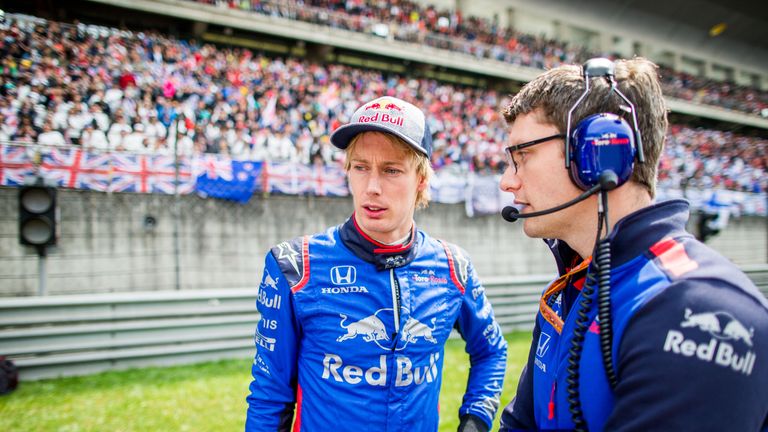 The only retiree from a hectic race, this was a difficult Sunday from start to finish for Brendon Hartley. And this after an impressive qualifying performance saw him make Q2 ahead of Gasly.
Hartley started on the ultrasoft tyre but could not find the pace, nor was that compound ever going to last long. Later, miscommunication with his Toro Rosso team meant he was not expecting a charging Gasly to attempt an overtake at the hairpin, and this more or less ended his afternoon.
He eventually retired due to a gearbox problem.
Rating out of ten: 5.5