Carlos Sainz says future could be with Renault despite Red Bull loan
Sainz admits long-term future may not be with Red Bull; Prost says on-loan Spaniard was worth Renault "risk"
By Matt Morlidge
Last Updated: 11/12/18 3:06pm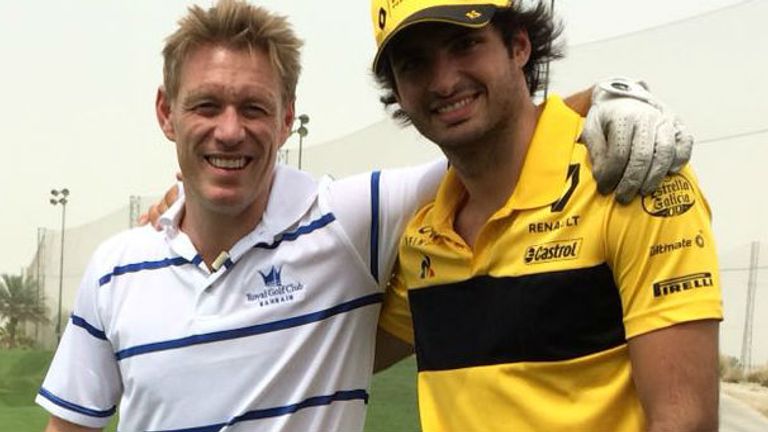 Carlos Sainz believes his F1 future could be with Renault despite still being under contract at Red Bull.
After becoming frustrated at Toro Rosso, the Spaniard was allowed to join Renault at the end of last season but Red Bull insisted it was only a loan deal as they looked to keep their options open for 2019 and beyond.
'Why would Ricciardo want to leave?'
But while Daniel Ricciardo's future at Red Bull is uncertain, Sainz, who will drive alongside Nico Hulkenberg at Renault for at least the rest of the campaign, is not ruling out a longer stay with the Enstone team.
"Definitely the future could be with Renault and I'm ready for it if it comes," Sainz told Sky F1's Simon Lazenby ahead of the Chinese GP.
"I'm loving it, especially because the team is just moving forward. Investment is coming, all the mechanics and engineers just feel this vibe."
On paper, the Sainz-Hulkenberg partnership is one of the grid's most well-balanced pairings and that is reflecting in the team's standings.
Renault are currently fifth in the Constructors' Championship and just behind McLaren, only failing to score a double-points finish in Bahrain as Sainz fell just short.
"We knew that it was a risk [taking Sainz]," Renault advisor and four-time world champion Alain Prost admitted. "But it's better to take this kind of risk.
"It's important for the team to make a progression. It was a decision that was good for the team and good for Nico because you can see that it made his level even higher now."
Hulkenberg has finished ahead of Sainz in every race and every qualifying session so far this season, while team chief Cyril Abiteboul said Ricciardo's Chinese GP win with Red Bull proved Renault have a "winning" engine.