Azerbaijan GP: Pierre Gasly says Brendon Hartley near-miss 'scariest moment of my career'
Gasly inches away from colliding with Toro Rosso team-mate Hartley in qualifying
By Jonathan Green
Last Updated: 11/12/18 2:47pm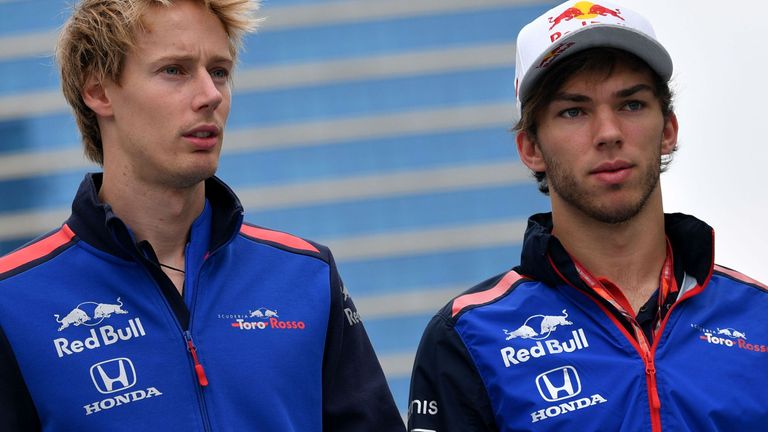 Pierre Gasly says his near-miss with Toro Rosso team-mate Brendon Hartley in Azerbaijan GP qualifying was the "scariest moment" of his career.
The pair were inches away from a huge accident in Q1 with Hartley driving slowly after sustaining a puncture when Gasly came up behind him on a quick lap.
The Frenchman, in his first full season in F1, had to swerve quickly to avoid being sent flying by his team-mate, and Gasly admits he feared being sent airborne.
"It was really scary, the scariest moment of my career," Gasly said.
Vettel beats Hamilton to pole
Lewis hopes to give Seb hard time
"I was doing around 320km/h and I saw he was almost stopped. So I tried to avoid him but I was sure I was going to crash.
"I could already see myself in the air. I don't know how I avoided it, but it was a pretty scary moment.
"I'm sure he didn't do it on purpose, that's for sure. But he was on the line and I didn't know if he was going to go left or going to go right. So maybe next time we need to have a bit more gap between the two cars so things like this don't happen."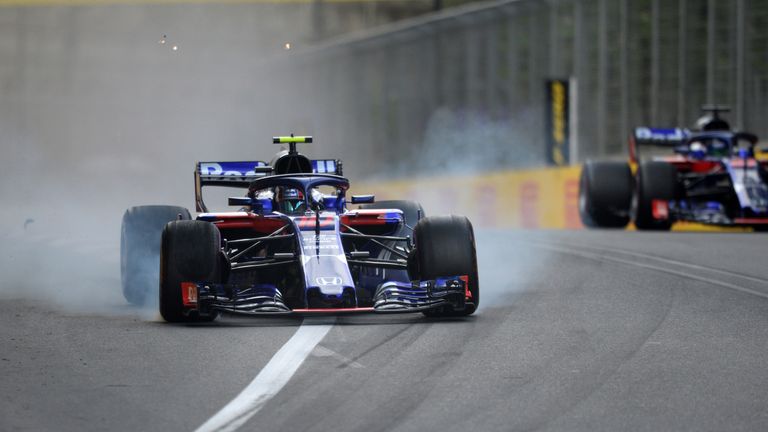 The near-miss followed the pair making contact at the Chinese GP following miscommunication over when Hartley would let Gasly through.
The incident meant both Gasly and Hartley exited in the first part of qualifying and Hartley accepted full responsibility.
"I clipped the wall and initially I didn't think I had a problem, I was still pushing," he told Sky Sports F1.
"Then through the very fast left hander I realised I had some big issue so I slowed down immediately trying to understand.
"I was unaware Pierre was so close behind me. When I looked in my mirrors I tried to go the same way as him.
"Obviously I owe him a big apology for getting in the way like that and almost causing a big accident. I'm disappointed how that went down. Not a good day.
"It happened very quickly. I should have been more aware to get out of the way, so it's my fault."