Fernando Alonso wins on WEC debut with Toyota at Spa
Alonso joins Buemi and Nakajima to deliver Toyota one-two at Six Hours of Spa; Spaniard's first victory since 2013 Spanish GP
By Matt Morlidge
Last Updated: 11/12/18 2:19pm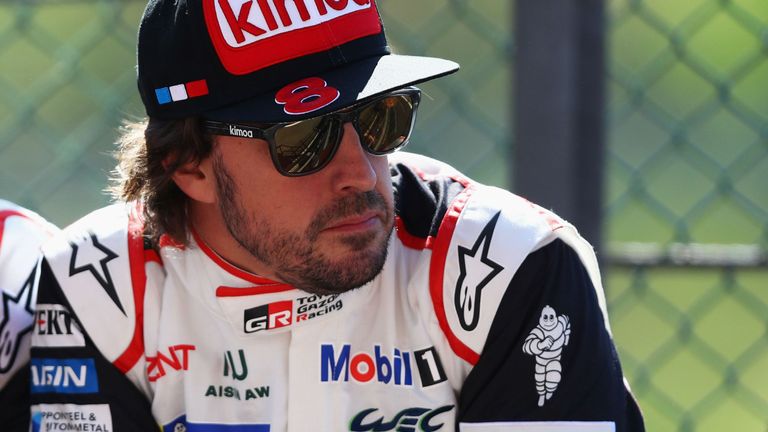 Fernando Alonso has returned to the top of the podium for the first time in almost five years after claiming a debut victory in the World Endurance Championship.
The McLaren F1 driver teamed up with Sebastien Buemi and Kazuki Nakajima for Toyota and sealed a one-two for the team in the WEC season-opener at the Six Hours of Spa, which was Alonso's first race in the series.
Alonso is competing in the WEC alongside his Formula 1 duties, with the two-time world champion looking to move a step closer to his 'Triple Crown' by winning the Le Mans 24 Hours in June.
The victory at the iconic Spa-Francorchamps circuit, from pole, was Alonso's first in any motorsport championship since he won the Spanish Grand Prix for Ferrari in 2013.
Alonso brought the No 8 car home, with the sister Toyota just over a second adrift.
"Fantastic debut, first endurance race in the world championship," said Alonso. "Amazing job by the team, one-two in qualifying and one-two in the race, Kazuki, and Sebastien in the start, made my life a little bit easier.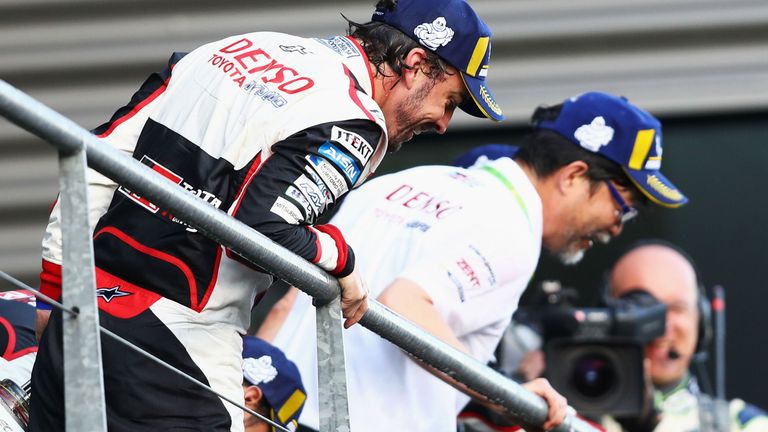 "I was saying to the guys, this is so nice to feel the podium, I will be here all night long. Pick me up in the morning, I will try and sleep here!"
Alonso will make his debut at the famous endurance race at Le Mans next month and added: "This is definitely a warm-up. Like a test but with points at the end of the chequered flag."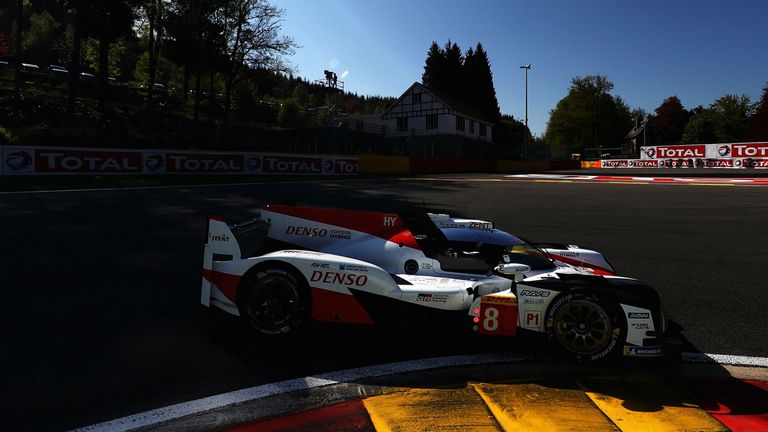 In addition to 21 F1 GP weekends, the Spaniard has committed to five sportscar events and though he was due to miss the Fuji round on October 21 as it clashed with F1's United States GP, the WEC moved the event forward by a week to cater for him.
Alonso is aiming to complete a 'Triple Crown of Motorsport', by clinching the Monaco Grand Prix, which he has won twice, the Indy 500, which he attempted last year, and the 24 Hours of Le Mans.
But both he and McLaren insist that F1 remains his "top priority".