Kevin Magnussen reprimanded over Charles Leclerc clash
Haas and Sauber in near-miss during Spanish GP practice
Last Updated: 11/12/18 1:58pm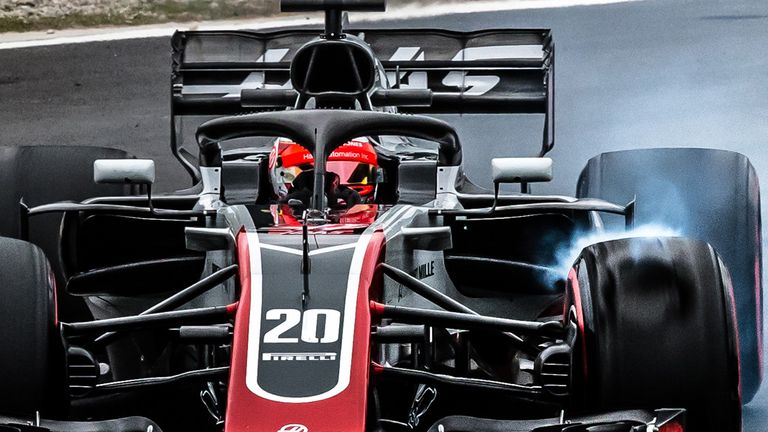 Kevin Magnussen has been reprimanded for a near-miss with Sauber's Charles Leclerc in Spanish GP practice.
The Haas driver, who was hit with a 10-second time penalty following the Azerbaijan GP after being found guilty of moving "unpredictably and unnecessarily" into the path of Toro Rosso's Pierre Gasly, was ruled to have made a maneuver "potentially dangerous and unnecessary" during first practice at Barcelona.
Although the stewards cleared Magnussen of unnecessarily impeding Leclerc, they took a dim view of his driving along the Circuit de Catalunya main straight.
'While the cars avoided a collision, the Stewards deemed the maneuver to be potentially dangerous and unnecessary,' they ruled.
Although the reprimand is Magnussen's first of the year, the Dane has been no stranger to controversy in 2018 and was labelled "the most dangerous driver I've ever raced with" by Gasly following their clash in Baku.