Sebastian Vettel: Ferrari must fix issues after Spanish GP slump
"The bottom line is that we weren't quick enough, that needs to be addressed," says Seb after third straight race without podium
By Pete Gill in Barcelona
Last Updated: 11/12/18 12:44pm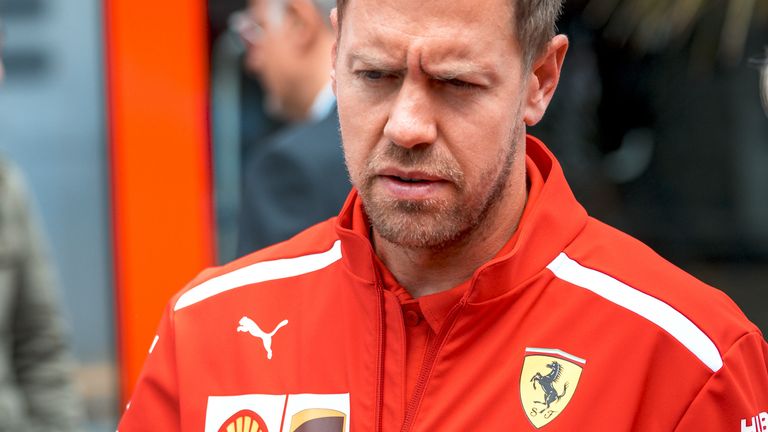 Sebastian Vettel has called on Ferrari to address their problems from Spain in a stark assessment of the Scuderia's unexpected slump in form in Barcelona.
Vettel, who has not been on the podium since winning the opening two races of the season, fell 17 points behind Mercedes rival Lewis Hamilton in the title race after finishing fourth in Sunday's Spanish GP.
"We have to address the problems we have," said Vettel. "Today was a not good day and it's important we understand why.
"We didn't have a winning pace, it's as simple as that.
Vettel defends Ferrari strategy
Spanish GP Report: Hamilton's masterclass
"We had updates and maybe the others brought more than us. The tyres changed and maybe that suited others better than us. But why find excuses? The bottom line is that we were not quick enough and that needs to be addressed."
Although Ferrari's decision to surrender track position by calling Vettel in for a second stop was strongly scrutinised after the race, Vettel's first stint was his undoing when he suffered severe graining on his front-left tyre, forcing him to pit 20 laps earlier than the Red Bulls, despite lacking Hamilton's pace.
"We were not quick enough," Vettel accepted. "If we cannot see that then we are more than blind. We didn't have the pace in the first stint."
Alluding to Pirelli's decision to reduce the tread of their tyres for Spain, Vettel added: "Second, we struggled across the weekend with the tyres. They changed, but they changed for everyone.
"Third, it was a poor weekend in terms of reliability. Kimi had an issue with the engine on Saturday and had to change the engine, and retired today.
"We must see those. If we don't see those there are no excuses."