Monaco GP: Ferrari car deemed legal by FIA after rival concerns
Sport's governing body "satisfied" about legality of Ferrari's ERS system; Whiting claims Mercedes raised engine concerns
Last Updated: 11/12/18 12:02pm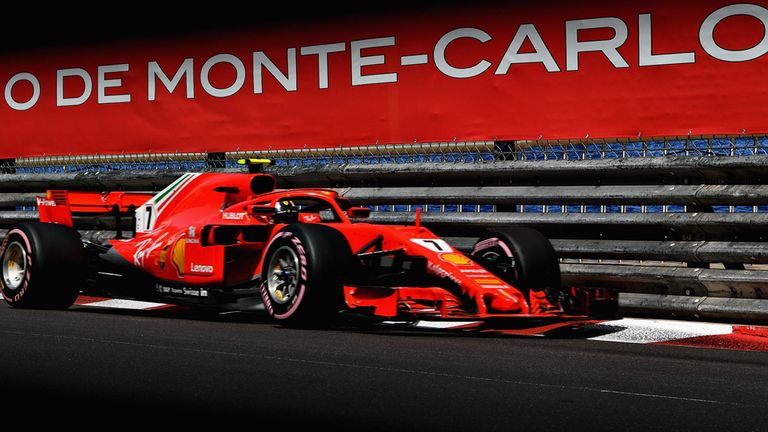 The FIA have cleared Ferrari of breaking any rules with their energy recovery system after questions were raised about the legality of their 2018 car.
Rival teams have been concerned that Ferrari's twin-battery configuration could enable them to deploy more energy boost than the rules permit.
"We are now satisfied everything is in order," FIA technical delegate Charlie Whiting told The Mail on Sunday.
Why is there so much talk about Ferrari?
"The matter was exacerbated by unsubstantiated allegations that went through the paddock like wildfire. It came from a Ferrari engine man now at Mercedes, but his information would be the length of his gardening leave old."
According to the Mail, 'Whiting identified the 'Ferrari engine man' as Lorenzo Sassi, and, more explosively, revealed that the matter was brought to the FIA's attention by Mercedes' technical director James Allison prior to the fourth race of the season in Baku.'
The FIA had been monitoring the system in Baku and Barcelona, with Whiting claiming the sport's governing body had initially seen "some things in the data we could not quite explain", stating that Ferrari "gave explanations which were not particularly convincing".
"We wanted to really get to the bottom of it and in Spain [two weekends ago]," he added. "They took some measures to make sure we understood it more and that we were seeing things that we were happy with."
FIA president Jean Todt has also had his say on the rumours about the Ferrari, telling The Sun: "If a team has some doubts, they could have made a protest. It would be much more healthy, rather than to manipulate to the press the problem."