Daniel Ricciardo celebrates Monaco win in Red Bull's pool... with SSN!
Last Updated: 11/12/18 11:58am
Mark Webber's done it, Sebastian Vettel's done it, and on Sunday it was Daniel Ricciardo's turn to celebrate a Monaco GP victory by diving into the Red Bull swimming pool.
However, he was beaten into the pool it by an unexpected guest... none other than Sky Sports News' Craig Slater!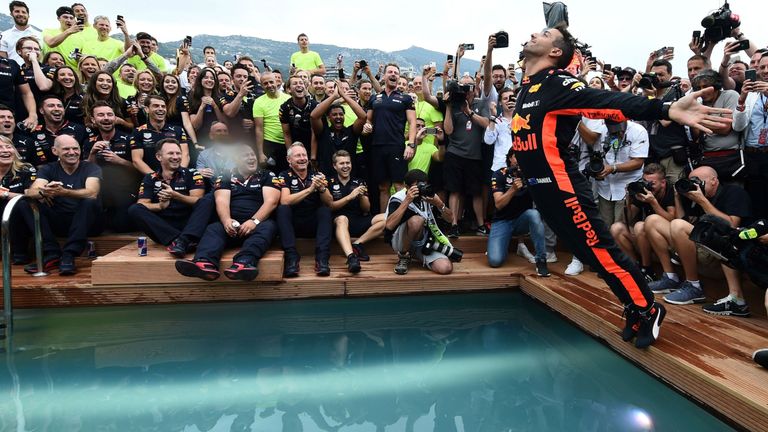 Watch the clip as Red Bull boss Christian Horner pushes our F1 reporter, microphone in hand, into the pool - before Ricciardo follows him in after his masterful Monte Carlo performance.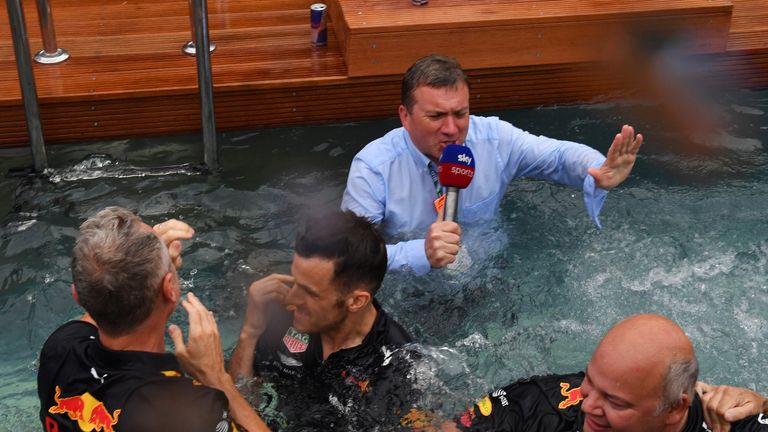 The Australian somehow held off Sebastian Vettel to break his Monaco duck despite being plagued by an engine issue and lack of power for some 60 laps.
Watch the clip by clicking play on the video at the top of the article.