F1 2019: Pirelli outline plans on tyre naming and compounds
Simpler compound names and increased performance gap both on the agenda for Pirelli, who also reveal tyre test details
By James Galloway and William Esler
Last Updated: 11/12/18 11:43am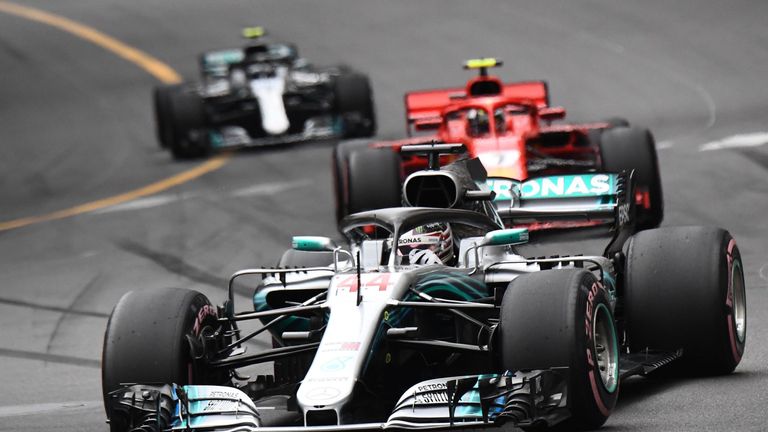 Pirelli have outlined their in-development plans for F1 2019, as the sport's tyre supplier works to address calls that identifying their product has become too complicated.
For the first time this year, Pirelli are selecting between seven different slick tyre compounds for use across the season following the addition of the fastest hypersoft and, as-yet-unraced, superhard compounds as part of their new-look 'rainbow' selection.
However, the array of different tyre colours and compounds has regularly caused confusion among fans given the three dry tyres taken to each grand prix are rarely the same from one race to another.
Renault ready engine upgrade
F1 2018 matches 30-year mark
But, following a request from F1's officials, Pirelli have confirmed they are working on a simpler naming convention for 2019 - although they remain keen to highlight the breadth of their tyre range.
"We understand that for some spectators it's difficult to identify the seven compounds we have in the range," said Pirelli racing manager Mario Isola at a media event in London.
"What is important is that we don't lose the message that we are not going to different races with the same compound. So we are happy to call them hard, medium and soft, to define three colours and to use the same colours and the same names for all of the races.
"But then we need to find a way to make a correspondence between the name and which is the compound we use because I believe some spectators who are more technical like to go deeper into different detail and what we are using. If it is 'compound A, B, C', whether it's letters or numbers, this is still in discussion.
"If the desire for Formula 1 is to go in this direction we are happy to follow this request."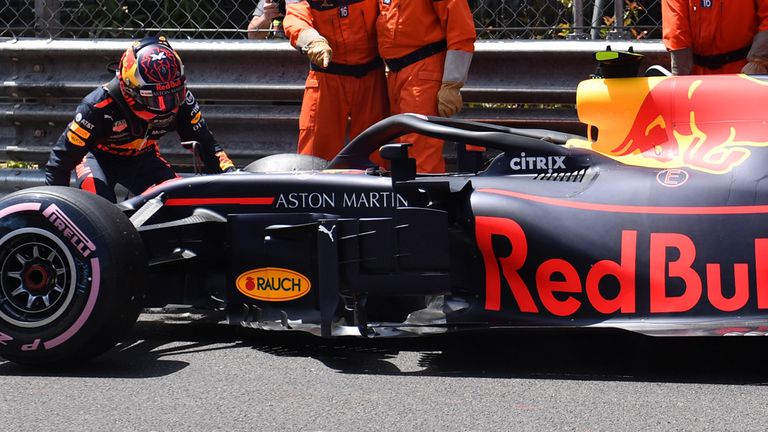 Pirelli are also promising to increase the performance gap between the different compounds for next season.
While the hypersoft tyre used for the first time with record-breaking effect at the Monaco GP was in the region of 0.9s faster per lap than the next softest compound, the ultrasoft, there was a far smaller lap time difference between the ultrasoft and the supersoft - which served to narrow teams' strategy options.
"Ideally we should have six compounds but better space [between them]," explained Isola.
"This year one of the issues is that soft, super and ultra are very close so next year we are working on different compounds to have a bigger gap and generate the famous crossover in order to have different strategies.
"The problem is if you generate different strategies with the same total race time, everybody is targeting a one-stop race. This is something we learnt from the beginning of the season. Looking at the numbers in some races we have a two-stop strategy that was quicker than one stop but obviously you take a lot of risk with an additional pit stop. So if the difference is small, less than five seconds, everyone will target to go on a five-stop race.
We need to make simulations to have a two-stop strategy that is quicker. It's difficult to understand how much quicker because if it's too quick everyone will do the same two-stop strategy. If it's not enough, everyone will go on one-stop strategy. We need to find a balance where we have teams approaching the race in a different way.
He added: "The request to have a bigger delta between compounds came from the drivers. When I was talking to them in the drivers; briefing in Barcelona they said some of the compounds are too close and it's difficult to understand exactly which one you want to use during the race. So we tried to select compounds with a bigger delta to see if we are going in the right direction."
Meanwhile, Isola confirmed Pirelli are keen to hold another two-day tyre test in Abu Dhabi following the season finale at the end of November, while they were requesting teams "provide some updated simulations" for 2019 car performance as soon as possible after the sport reached agreement on revised aerodynamic rules to aid overtaking.