The Formula 1 Gossip column
The latest gossip and speculation from around the sport
Last Updated: 07/12/18 11:42am
How can Hamilton improve?
A tough question to answer but one the five-time world champion will be asking himself over F1's winter break to try and hit new heights and stay ahead of the sport's rising young stars as he goes for six in 2019.
And, in an intriguing disclosure, Hamilton said he wants to keep getting better "because I'm looking to be the all-time great".
Speaking at a post-season event with Mercedes sponsor Hewlett Packard Enterprise, Hamilton said: "How do I remain relevant? How do I remain fitter than all these guys? How do I remain mentally more focused and more diligent than all these other guys? That's my super focus to stay ahead of them. They might be young, but I've got the experience and fortunately that helps.
"But it's really how you dissect your year. So this next month I'm going to sit down and figure out where I can be better. I asked for my team to send me an email, from several different departments, and asked them to be blunt - they don't even need to tell me who the email's from - and just 'tell me the things you feel I can improve on, if there's been a certain experience this year you've felt that could be better, or something I said that's swayed the energy within the team'. Whatever it may be because I'm looking to be the all-time great and that means winning in all areas."
Happy birthday Robert...
Sainz excited to start McLaren career
He's already started work at his new team and Carlos Sainz is ready to help play his part in ensuring McLaren progress back up the F1 field.
"I'm coming here with high hopes but also a realistic approach," Sainz told Sky Sports News.
"Both McLaren and myself want to start a bit of a comeback and start seeing some positives. I'm definitely looking forward to this. It's really exciting and it's my first two-year deal, something to work on for a bit of a mid-term not only a short-term like I've been on until now."
Asked about early prospects through the field in 2019, Sainz said: "I just hope McLaren can get in that midfield and start going back to the head of the midfield pack. Then let's see for the future. Up front it's going to be a case of whether Ferrari will manage to outperform Lewis and Mercedes and how Red Bull with the Honda will manage to get on."
F1's world champion on two wheels
McLaren's Indy chances boosted with Chevrolet
McLaren will be powered by Chevrolet when Fernando Alonso takes on the Indianapolis 500 next year, the team have confirmed.
Chevrolet have been the IndyCar series' most successful engine supplier since 2012, while they also powered last year's Indy500 champion. They will therefore be a welcome partner for McLaren and Alonso, who is hoping to complete motorsport's Triple Crown.
McLaren and Chevrolet will be reunited after 47 years, having enjoyed a successful Can-Am partnership in the 1960s and 70s.
"McLaren and Chevrolet have a shared pedigree in North American motorsport and the opportunity to reunite the two brands for this special event was just too good to pass up," said McLaren CEO Zak Brown.
"Like McLaren, Chevrolet has racing in its heart. The company's reputation in IndyCar and at this special race is first-class and they will be a powerful partner."
Alonso added: "It will be a privilege to wear the Bowtie Brand at the 2019 Indy 500. Having Chevrolet power behind me means we're putting ourselves in the best possible position to compete at the front."
Red Bull say goodbye to Ricciardo
He didn't get the final hoorah he wanted on the track, but Daniel RIcciardo was certainly given a nice goodbye by Red Bull as he visited the team's factory one last time.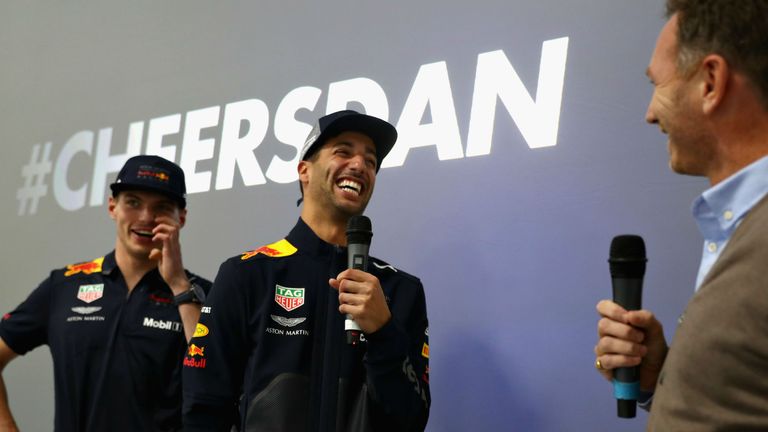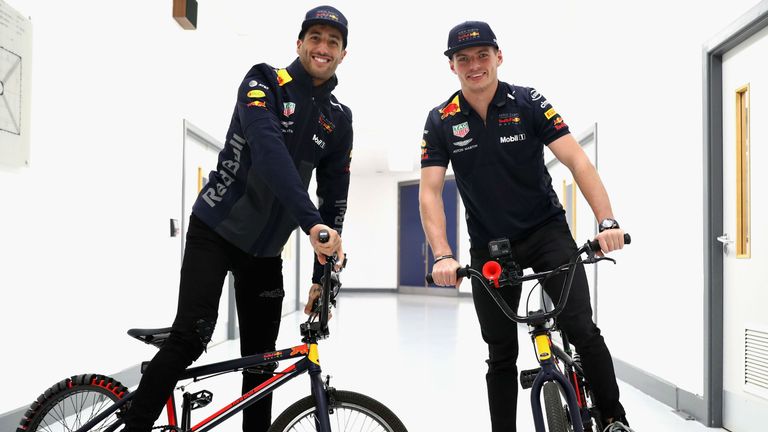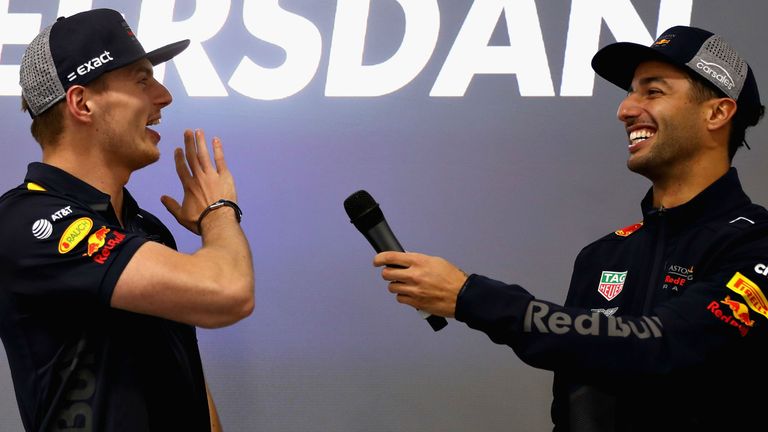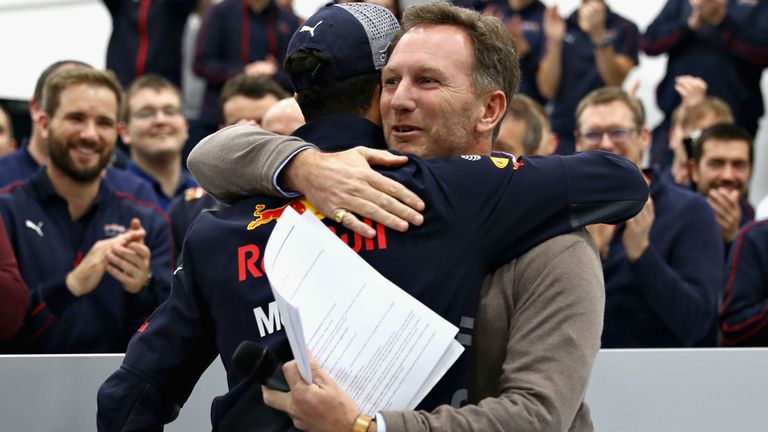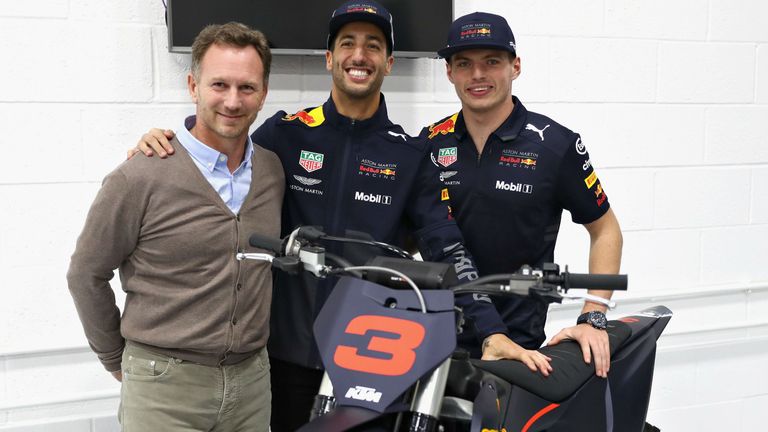 McLaren's new recruits get ready for 2019
Hamilton's brother on Lewis' success
So what have Lewis Hamilton's family made of his latest set of stellar achievements in 2018?
Speaking to Sky Sports at the Autosport Awards where he collected two trophies on the five-time champion's behalf, Nicolas Hamilton explained why he was "super proud" of his brother.
"We never dreamed of being in Formula 1. It was always our goal as a family to get him there," said the younger Hamilton, who himself races. "One title was enough and we were super, super excited and proud to be a part of it.
"To see him achieve so much, especially this year, he's breaking so many records and I'm super proud for him and to see what he's doing. He's such a great role model for a lot of people. I'm his number one fan, always have been, and I know where we've come from - a one-bedroom flat pretty much, not born with a silver spoon in our mouths, and look at us now with what Lewis is achieving. It's fantastic to see him achieve what he's doing."
So how does Lewis maintain his drive and will to win?
"That's instilled in us," said Nicolas, who has cerebral palsy. "The same with me with my condition, coming from wheelchair-bound for six years to walking unaided and racing cars. It's the same sort of mentality that we've grown up with, our dad really put it in our core and we never say never or take no for an answer.
"Lewis' drive and passion doesn't surprise me because that's what we worked so hard for and it's now starting to reap the rewards. You can't take it for granted because Formula 1 is such a fantastic championship and spectacle that when you're at the top you have to really embrace because in F1 it can never last forever. Lewis is really taken it with both hands and achieving as much as he can."
Nicolas Hamilton had news of his own at the event as he revealed he was expecting to race in the British Touring Car Championship in 2019.
Russell hopes to push Williams forward
Russell vs Kubica is bound to be a point of intrigue in F1 next season as the F2 champion and the returning Pole go head-to-head at Williams, but the young British says his initial focus is on helping the team make big improvements.
"My outright main target is to push Williams to progress back up the field and get them back to where they belong," Russell told Sky Sports News.
"Neither myself nor Robert are interested in fighting each other for 19th and 20th on the grid, so our primary focus is to work together on the team to push us forward. Then the results start coming in we can start thinking about each other."
Asked for his initial plans at Grove, Russell said: "Just spending time with the team. I've gone from working with 30 people in Formula 2 to 750 at Williams so just getting to know everybody, going round all the different departments and just building myself into this team."
And it's goodbye from them...
F1's worst-kept secret is out...
The F1 2019 grid is finally complete! Lance Stroll's move to Force India has been confirmed. (Full story)
Force India targeting top three
Force India owner Lawrence Stroll says that although the team are currently punching above their weight, he wants to target the top three in the F1 championship.
The Silverstone outfit came fifth this year, just missing out on a third fourth-place finish in a row behind Mercedes, Ferrari and Red Bull.
But Stroll, who took control of the team in August, told the New York Times: "Although the team I purchased is not one that hemorrhaged money, or lost a lot of money, it was constantly underfed. It's not a tremendous amount of money we're talking about, just reasonable sums, and hiring a few more people in the right places where they were previously starved because of financial reasons, so filling that appetite.
"With the right funding, the right leadership, the right motivation, there's no reason we shouldn't have high expectations and be able to punch even higher above our weight, to hopefully be fighting for that third place." (Full story - external link)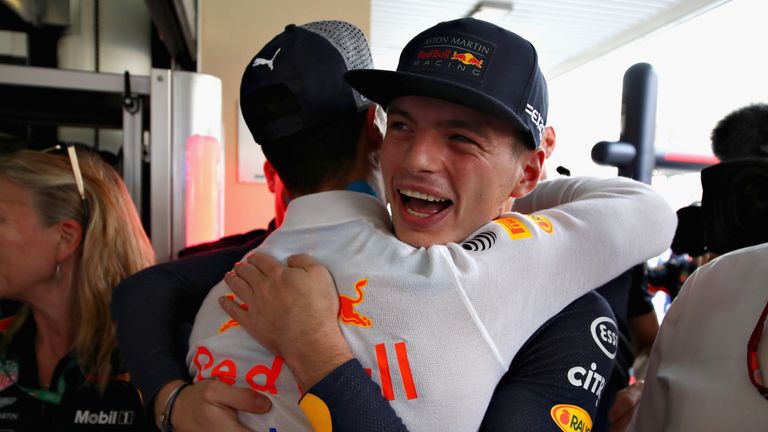 What has Verstappen learnt from Ricciardo?
After three seasons as team-mates at Red Bull, what has Max Verstappen learnt from his time alongside Daniel Ricciardo?
"What I think is really nice is that Daniel is in general always a very positive person," Verstappen told Red Bull's website about the Renault-bound driver. "He's always smiling and it's a good atmosphere being around him. It's better than having a grumpy team-mate who doesn't really speak to you.
"That's maybe not a lesson, but just having a good atmosphere in the team is very important, so for sure I'll take that onboard and will try to create that with Pierre [Gasly] as well."
Vettel reveals winter plans
Sebastian Vettel says he intends to spend most of F1's winter break at his family home, where one of his activities will be resorting one of his childhood bikes.
"Just enjoy home," said Vettel when asked about his winter plans. "Enjoy my family, enjoy friends. Do stuff that you don't usually have much time for. Some DIY. Do some fixing at home. Small jobs.

"Working on my bikes...Very slow process...It's my very first bike, from when I was 15...Still restoring it...It's just a frame with all the bits next to it, waiting for reassembly, so…"
A first look at Sainz in a McLaren
Carlos Sainz drove a McLaren car for the first time on the final day of F1 testing in Abu Dhabi.
Here's what he had to say about it: "Going out of the garage was pretty much a dream come true. Finally when I realised I was doing my first lap with McLaren it felt extremely good. It has been a very straightforward day, they've made we feel at home since lap one."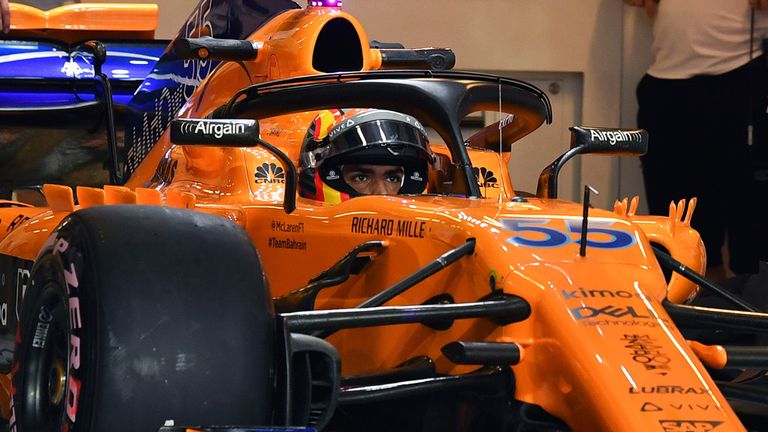 Lewis Hamilton keeps eyes on new rivals...
Williams sign Polish sponsor
With Robert Kubica racing for the team in 2019, Williams have announced a deal with leading Polish oil firm PKN Orlen to begin next season.
"With the team having just announced Robert Kubica as a race driver for 2019, the only Pole to have participated in Formula One, we want to accompany him on his journey back to the top," said the company's president.
Hartley's unfinished business
Brendon Hartley has spoken out for the first time since being axed by Toro Rosso, claiming he feels he still has "unfinished business" in F1.
Hartley, who finished 19th in the standings this year, is being replaced by Alexander Albon for F1 2018.
"I left the [Yas Marina] circuit on Sunday with my head held high," said Hartley in a post on Twitter. "I'm very proud of my story and my journey so far but I'm left feeling I have unfinished business in F1. For the moment, that has been put on hold.
"I've hit speed bumps before and I am a strong believer that tough situations make you stronger. It also helps that I have a great NZ [New Zealand] support crew, friends, family and wife.
"I also want to thank my trainer Rich and almost all of the 500 strong Toro Rosso staff who I have stood beside and have enjoyed working with this season, all of the engineering team, the mechanics, marketing, PR, logistics, hospitality crew, factory staff and of course all at Honda Racing.
"I really do appreciate the support I have received from fans across the globe this year, I still have plenty more pages to write in my story and I will make the most of the opportunity's [sic] in the next chapter."
Alonso to compete in Daytona
Fernando Alonso has added another race to his 2019 calendar, confirming he will take part in the Daytona 24 Hours.
Alonso, who has now left F1, competed in the event last year but is teaming up with WEC team-mate Kamui Kobayashi amongst others this time around, for a Wayne Taylor Racing team that won the 2017 event.
Alonso now has five races on his calendar for next year; three WEC events, the Indianapolis 500, and Daytona.
Not quite the new year, but plenty of new looks...
A selection of drivers in their new kits at the Abu Dhabi test: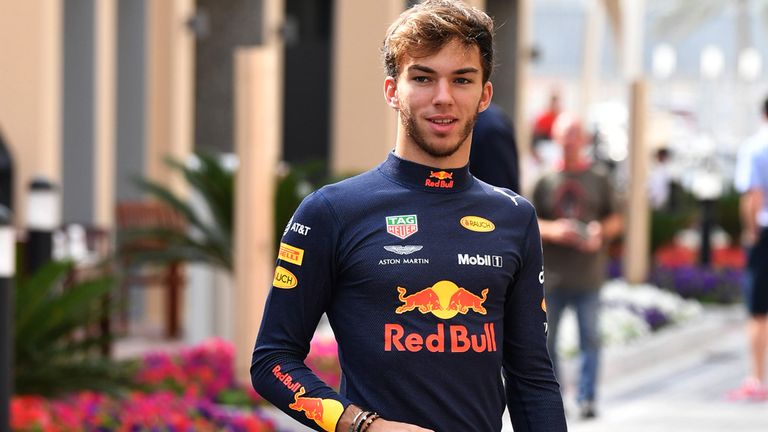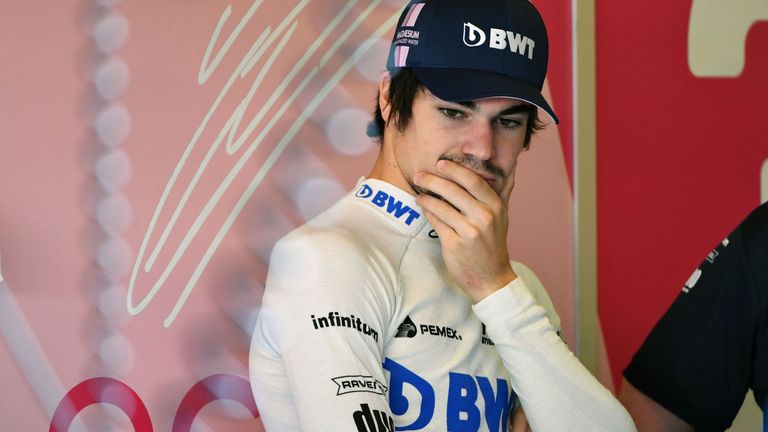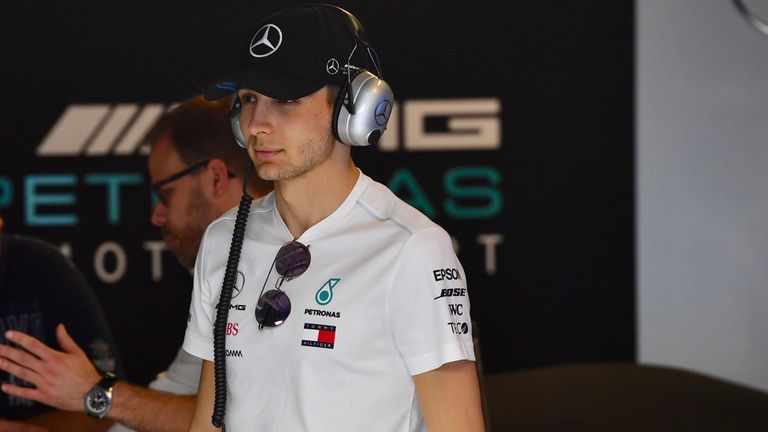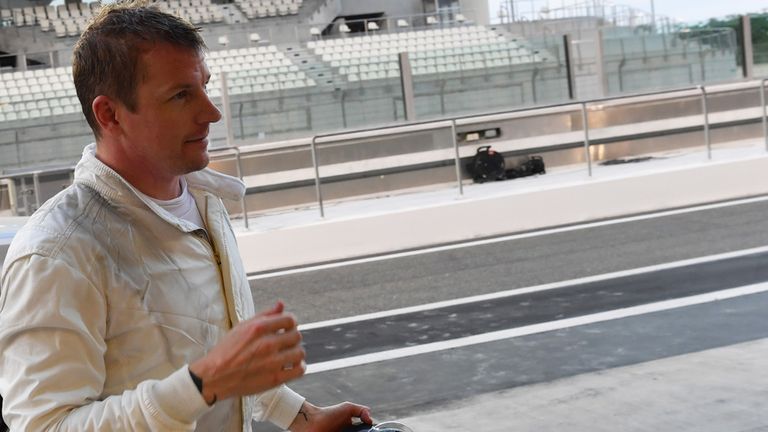 2019 grid all-but confirmed
With only Lance Stroll's move to Force India to be confirmed, the 2019 grid is effectively settled following Toro Rosso's announcement that Alexander Albon will replace Brendon Hartley (Full story)
Renault eager to join big three
Renault are adamant that they can "close the gap" to Mercedes, Ferrari and Red Bull next season.
The team finished fourth in the standings this year - their best finish since returning to the sport in 2016 - but are eager for more.
"I think we can close the gap for sure, but I don't know how much yet," Renault advisor and four-time world champion Alain Prost told Sky F1. "We are working very hard on the engine side which looms very promising.
"For sure we wanted to be better this year but we didn't achieve our targets for different reasons, but we will be better next year. When you start to get towards the top teams - I don't you can beat them, let's wait for Red Bull-Honda because there's a question mark there - you start to operate differently, and that is the target for next year."
Nico Hulkenberg, who finished seventh in the drivers' standings with Renault, added: "We will take [fourth] for now but we want to be up there playing with the big boys in the future.
"Yes, they have much bigger budgets and resources but they're still in the race, and to win you have to beat them all."
Vettel and Hamilton's helmet swap
In keeping with their respectful but intense rivalry in 2018, a typically sporting finish to the year between Lewis Hamilton and Sebastian Vettel...