French GP: Sebastian Vettel says Ferrari confident for F1 triple header
Mercedes' Bottas says Ferrari favourites for French GP - but will return of same tyres from Spain cause Scuderia problems?
By James Galloway at Paul Ricard
Last Updated: 10/12/18 1:42pm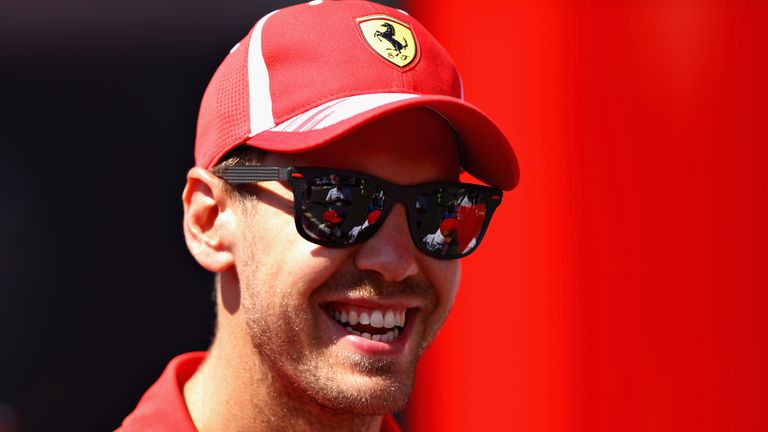 Sebastian Vettel believes Ferrari have plenty of reasons to be confident heading into F1's first Grand Prix triple-header - but admits this week's return to Paul Ricard is a step into the unknown for the grid.
Vettel regained the momentum in F1's championship battle at the last race in Canada by ending a mini-barren streak to claim Ferrari's first victory in five races and his third of the season.
That dominant win has led Mercedes' Valtteri Bottas to state: "Ferrari are the favourites coming into this weekend."
Asked to assess the mood inside the Maranello camp on their arrival in France, Vettel said: "A lot of races coming in the next couple of weeks but generally it's positive.
"If you look back and look at the big picture, we've had seven races and we've won three of them. So it's not bad.
"The fact we have been competitive in most of them makes us quite confident for the next races. In some races you find yourself being more competitive than others, probably [for Ferrari] you can pick Canada versus Spain. Spain was probably our least-competitive race.
"It's normal to have ups and to have downs but we're working hard to have more ups than downs. It's wise to go step-by-step."
The Spanish GP in May, when Mercedes' Lewis Hamilton comfortably won by 20 seconds, was the first race this season featuring revised tyres from Pirelli which contained a thinner tread.
The modified tyres are being used for the second time this weekend at Paul Ricard, but Vettel has downplayed suggestions Ferrari's car would struggle again.
"All those [questions] have been answered after the race in Barcelona and the test. I don't think it makes a difference, it's the same for all of us," he said.
"It's a lot more difficult here to know what to expect because we've never been here properly. Same with all the teams at the same time on the same track layout - because there's quite a lot here! - so we will see how we get going."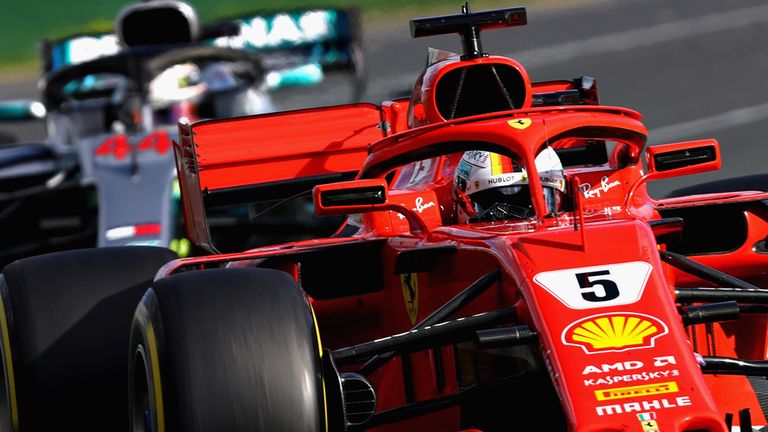 Vettel has driven at Paul Ricard in testing but never the full 5.842km layout which F1 is racing on this weekend as the circuit on the outskirts of Marseilles returns to the sport after a 28-year absence.
"I don't see a reason why we should struggle, so we should be fine here. But to know exactly what to expect? I don't know," he admitted.
"I have never properly used this layout that we are using now. I have been here before but 10 years ago when we used to short version to prepare for Monaco, and we had a wet test two years ago. Looking forward to get on the track and see how it feels. It's not an easy one to find your way round because many places look the same!"
A good omen for Vettel this weekend is Ferrari's unmatched history in the French GP.
The Scuderia have won the race a record 17 times - nine more than any other constructor - including the final three when the event was previously held at Magny-Cours. Alain Prost, then driving for Ferrari, was the last F1 victor at Paul Ricard in 1990.
Vettel joked: "If it's like that I don't have to do much, it will be Kimi or myself…if only it was that easy! If there is some link between Ferrari and France and doing well I'll take it - I obviously signed up for the right team!"