Austrian GP: Daniel Ricciardo yet to make up mind on Red Bull for 2019
Ricciardo still talking to Red Bull over possible renewal and keen to understand how quickly new engine suppliers Honda will improve
By Pete Gill
Last Updated: 10/12/18 1:09pm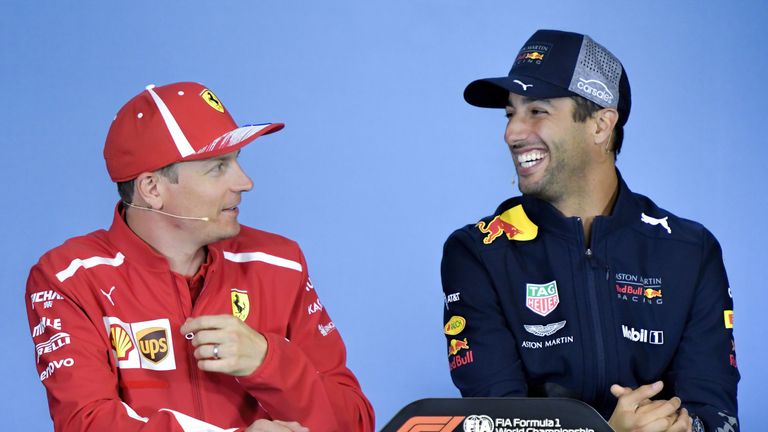 Daniel Ricciardo says he has still not made a decision on his Formula 1 future and where he will drive next season.
It has been reported on the eve of this weekend's Austrian GP, live on Sky Sports F1, that Ricciardo was on the 'verge' of re-signing for Red Bull.
But the Australian, out of contract at the end of this season, has clarified that he has not yet finalised his intentions for next season.
"I still don't have an answer - not just for you but in my own mind as well," said Ricciardo.
"There are still ongoing discussions."
Ricciardo is one of four drivers among the top three teams - Mercedes, Ferrari and Red Bull - who is currently without a deal for next season.
Although Mercedes are thought to be minded to retain Valtteri Bottas, Ricciardo is thought unlikely to re-sign with Red Bull before Lewis Hamilton's long-running contract saga is resolved, while Kimi Raikkonen is fending off annual speculation he could be ousted at Ferrari.
And Ricciardo added: "I'm still trying to figure out what is going to happen with all these musical racing chairs."
Ricciardo understands his F1 value
A further complication for Ricciardo is Red Bull's decision to jettison Renault power to sign a two-year deal with Honda.
"I'm using the time l have to understand what the situation is and with Honda how much progress there is," said the Australian. "The reality is that they aren't there yet, so it's just understanding how many steps they require to arrive there and whether it will be by March 2019."