Austrian GP: Lewis Hamilton eager to try Mercedes F1 upgrades
World championship leader looking forward to W09 car updates; Hamilton defends Vettel again; Sunday's Austrian GP starts at 2.10pm live on Sky Sports F1
By James Galloway and Matt Morlidge in Spielberg
Last Updated: 10/12/18 1:07pm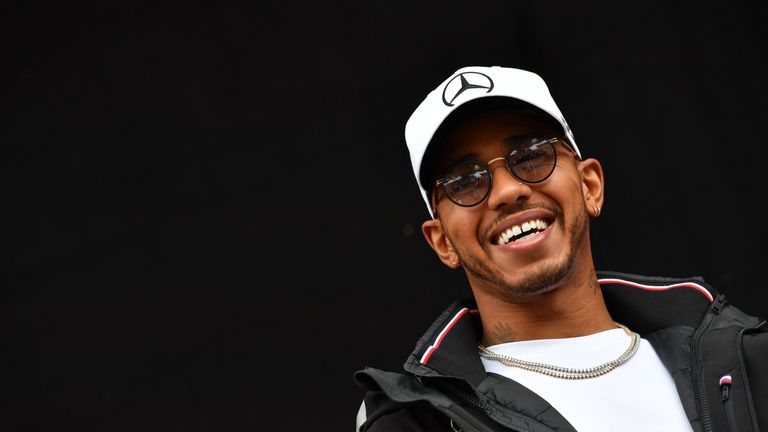 Lewis Hamilton says he is "excited" about the arrival of updates to Mercedes' car for this weekend's Austrian GP ahead of what he predicts will be one of the closest battles for supremacy so far this season.
Days after winning the French GP with an upgraded engine to return to the championship summit, Hamilton and his Mercedes team are set to benefit from developments to their W09 chassis at the Red Bull Ring as they look to maintain their Paul Ricard advantage over Ferrari and Red Bull.
Hamilton confirmed the arrival of the latest revisions, which reportedly include changes to the car's sidepods, and are optimistic they will make a difference on the stopwatch.
"The development race is always tight," Hamilton said.
"Up until now we've not really had a lot of development parts on the car. I've been aware that the guys have been working increasingly harder to try and make sure we bring quality rather than quantity.
"It's great to see there are some new bits here this weekend and I'm excited to try them on track. It will undoubtedly help us in our battle to fight the other guys."
Austria's picturesque Red Bull Ring is one of the sport's recognised 'power circuits' and Mercedes have yet to be beaten there in the four races since the venue returned to the calendar in 2014.
Hamilton acknowledges it has been "good for the team" but has warned that past performance will count for little this time around, with the world champion expecting a fierce qualifying battle on Saturday around F1's second-shortest track.
"Undoubtedly it doesn't really make any difference coming into this weekend because it's a new year where we are so much closer," he said.
"It's a short circuit and everything is going to be closer than ever before. Everyone has got some sort of upgrades. I anticipate it being one of the closest qualifying sessions that we've probably had this season.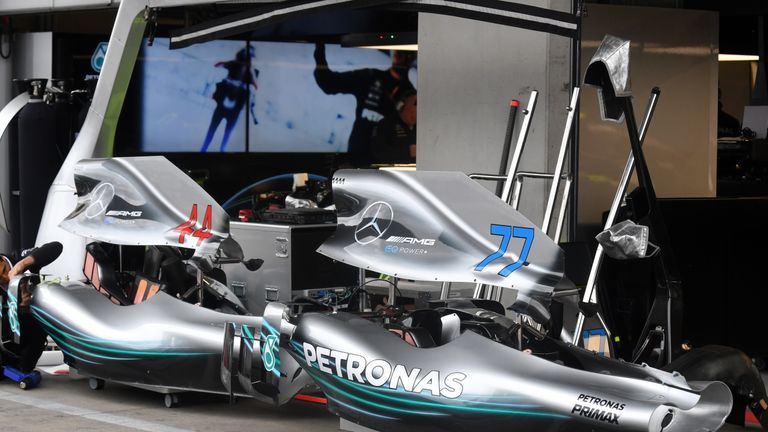 "That's my feeling, although I might be wrong. I hope I am and we qualify one-two with a better gap than that. But I also hope that it is close and it's about those final tenths of a second."
Hamilton's victory in France, his third of the season, meant he opened up a lead of 14 points on Sebastian Vettel after the Ferrari driver finished only fifth after tangling with the other Mercedes driver, Valtteri Bottas at the first corner.
For the second consecutive year, Mercedes' Hamilton and Ferrari's Vettel are the two championship front-runners and the Englishman is relishing the growing inter-team battles for honours.
"Karting was wheel to wheel racing and caught my heart, that's where the passion is, so that's what I want, I want more racing, close racing," he stressed.
"I want F1 to keep moving in this direction with more teams involved and getting closer, and closer, and closer. Because that's when I feel that means the difference I think I can make can be seen more - I can utilise it more."
Hamilton defends Vettel again
While Hamilton openly questioned post-race last Sunday whether Vettel's time penalty at Paul Ricard was severe enough, he noticeably chose not to criticise his title rival for the error.
The Englishman reiterated those remarks on his arrival in Austria, while acknowledging that F1 stewards have a "difficult job" to balance such calls.
"I already spoke about that after the race and I don't feel like Sebastian needs criticising," added Hamilton.
"He's a four-time world champion. He's won more than most. One single fault for many of us and people jump on the bandwagon and love to talk negative about someone.
"Ultimately, it's a strange scenario where a split-second decision can have the result that it did, yet a penalty of five seconds doesn't appear to be significant enough. But that is the rule and it is a penalty nonetheless. He served it and moved on. It is already a penalty when you get hit at Turn One and have to trundle round and come back in and do a pit stop and work your way from the back. It's a difficult job that the stewards have."