McLaren new arrival Gil de Ferran reveals vision for team
New McLaren management recruit on his early views of the team and how he believes they can improve; Silverstone qualifying brings 13th and 17th on grid
By James Galloway at Silverstone
Last Updated: 06/12/18 4:07pm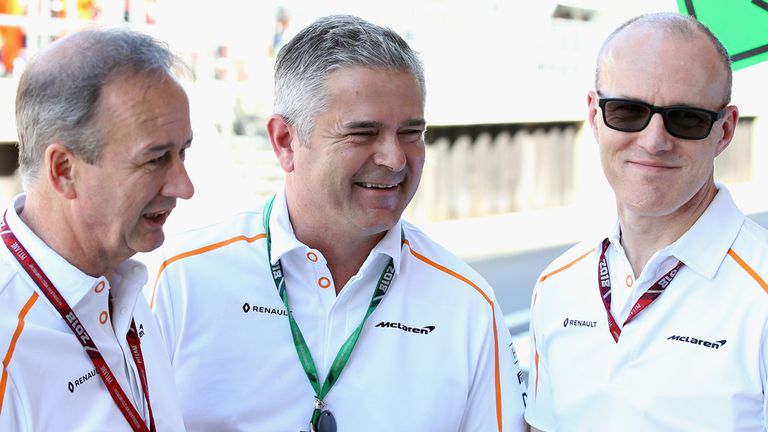 McLaren's new sporting director Gil de Ferran believes there is no shortage of talent already at the underperforming team, as he explained his philosophy to help turn their fortunes around.
Appearing in front of the media at the British GP for the first time since being handed a full-time role at McLaren following Eric Boullier's departure earlier this week, De Ferran said he is "ready for the challenge" of his first role in F1 for a decade.
The former racing driver had been working for executive director Zak Brown in an advisory capacity since May and said: "It's clear to me that in the team there is a lot of talent.
Analysis: What we've learnt about McLaren this week
"Wherever I look I see smart guys. Guys that have been here a long time, those that are younger and newer, and there is certainly a lot of talent and brain power.
"As Zak said, the key area is to communicate and bring clarity to certain things. Hopefully that will help move forward."
After a race and title-winning career in American racing, including success at the Indianapolis 500, De Ferran worked for BAR/Honda in F1 for two years in the mid-2000s before running his own IndyCar team.
De Ferran explained how lessons learnt from his own career will prove key pillars of his attempts to help bring success to McLaren.
"The success I had behind the wheel, and any success I had as a business man, came from really trying to understand where my weaknesses were," said the 50-year-old.
"I was not one to be afraid to look in the mirror and say 'I could have done better here' and 'I could have done better there. What do I need to do to improve?'
"The second thing is I realised very early on in my life that success never comes along [on its own]. You don't have success by yourself. Very few people are able to achieve many things in life by themselves. Most of them are part of a team and so knowing how to put a team together, working together and getting people to feel focused and motivated and really understand where they're going and truly engage [is key]. The best ideas come when you're in the middle of the night thinking about all the good stuff for the next day.
"This is how I personally operate and this is the philosophy I'm bringing to my job. Originally as an advisor to Zak, that's how I was looking at things and now I have an opportunity to do this with more responsibility."
How did McLaren do in qualifying?
Having stressed this week that there is no quick fix for their lack of performance, McLaren produced a similar qualifying result at their home British GP to last week in Austria and other rounds this season.
Fernando Alonso was again their lead runner, qualifying 13th, while team-mate Stoffel Vandoorne dropped out in Q1 after struggling with his MCL33.
But De Ferran believes there were small signs of progress amid a highly-competitive midfield pack after Alonso lapped within 0.3s of a Q3 position.
"This weekend was a little bit of a step forward in competitiveness," said the Brazilian.
"The midfield is tight but we're a little bit closer to our nearest competition, we've just got to keep our heads down. The only thing we can control is our own performance so we've just got to keep moving forward."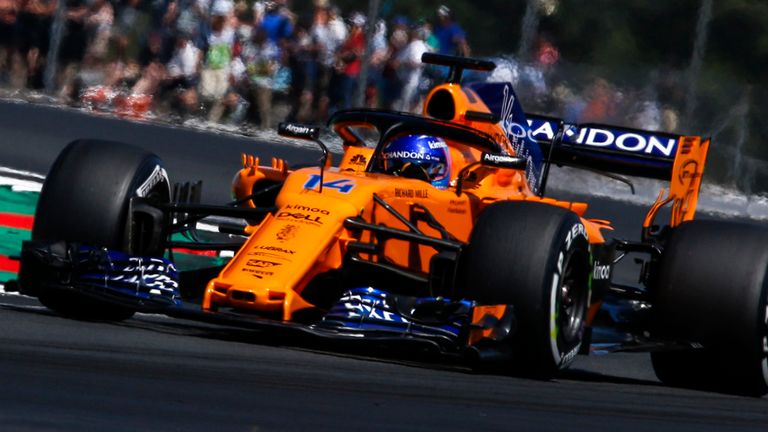 Vandoorne problems explained
Alonso now leads Vandoorne 10-0 in their qualifying head-to-head this year after the Belgian failed to make the Q2 cut for the third consecutive weekend, lapping 0.9s slower than the sister car.
But Vandoorne said there "something fundamentally felt wrong with the car" and that McLaren's engineers were hoping to rectify the handling issues for Sunday.
Brown added: "Stoffel has not been happy with his car all weekend. I think they have identified some issues with it."