German GP: Lewis Hamilton out of qualifying after suffering Mercedes car failure
Hamilton set to start Sunday's race in 14th after hydraulic failure
Last Updated: 06/12/18 3:06pm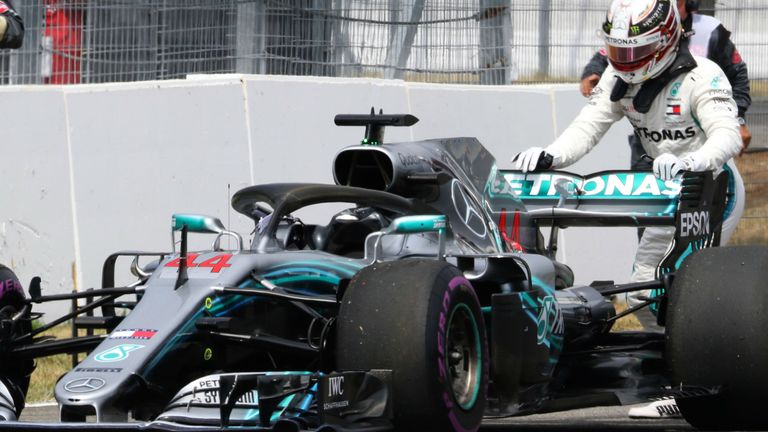 Lewis Hamilton suffered a major blow to his championship hopes at the German GP after being forced out of qualifying when his car broke down.
As a result of the breakdown, Hamilton is set to start Sunday's race from 14th on the grid, 13 places behind his pole-sitting title rival Sebastian Vettel.
"When you're fighting for a championship this close, you can't afford days like this," said Hamilton.
Mercedes later confirmed that Hamilton, seen to have run wide and onto the kerbs, hadn't been at fault, with the cause of his demise diagnosed as a hydraulic leak.
"We had the failure at Turn 1 as Lewis ran the "normal' kerb which all the drivers use in that stage of qualifying," a Mercedes spokesman explained.
"Then, with failed power steering as a result of the hydraulic failure, he had the "jumping" moments that were seen on TV and which people understandably thought might have been the cause of the issue - but were in fact a consequence of it."
Team boss Toto Wolff clarified: "It definitely wasn't Lewis' driving."
Hamilton posted a fast enough time to make it through the first segment of qualifying but towards the end of Q1 he reported that he could not change gear.
Vettel on pole, Hamilton on his knees
After the Mercedes team told him to stop, there were dramatic scenes as Hamilton tried to push his car back to the pits.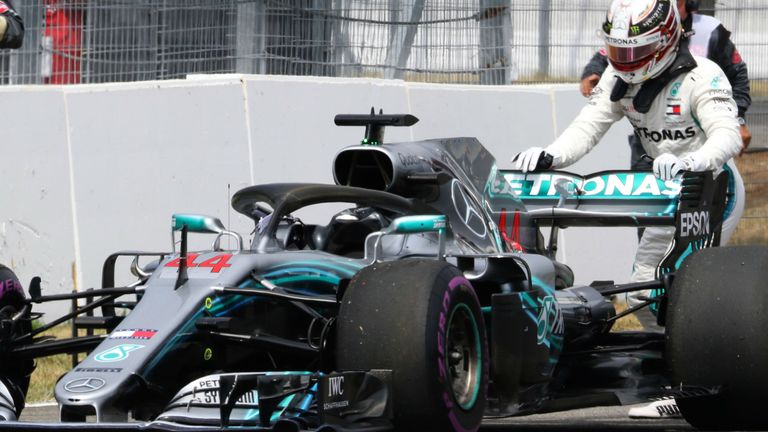 "You put so much preparation in, everyone works so hard, and then to go out early in qualifying is a bit of a shock," said Hamilton. "Your heart sinks and sometimes you just can't believe things unfold the way they do, but all you can do is suck it up.
Hamilton cut a forlorn figure by the side of his W09 when he finally realised that his qualifying hopes were over.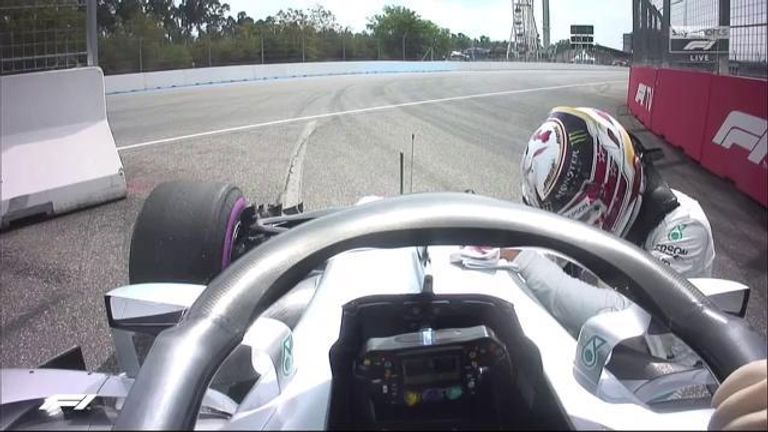 "I've never seen body language like this from Lewis," said Sky F1 pundit and Hamilton's former team-mate Nico Rosberg. "This is a huge setback."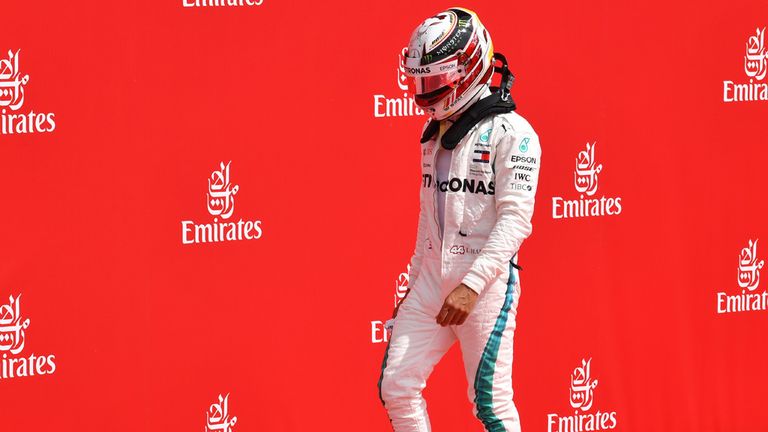 Lewis Hamilton on his disastrous qualifying
On pushing the car
"I didn't really understand exactly what had happened so in my mind I was thinking get the car back to the track, but they asked me to turn the car off. I jumped out and wanted to push it back but it was so far to go.
"I saw there was leaking oil and I knew that I had to stop and let them put the car away somewhere. I have the will to not want to give up, I just want to keep pushing."
On what caused the damage
"You use the kerb the same every lap. Just before the kerb I think the steering broke so I think that's the issue."
On if he thinks he can recover in the race from 14th
"Not really. This is one of the worst tracks for overtaking, so I'll do what I can from there."