German GP driver ratings
The Hockenheim race was filled with drama, but who flourished in the changing conditions and who floundered?
Last Updated: 24/07/18 2:51pm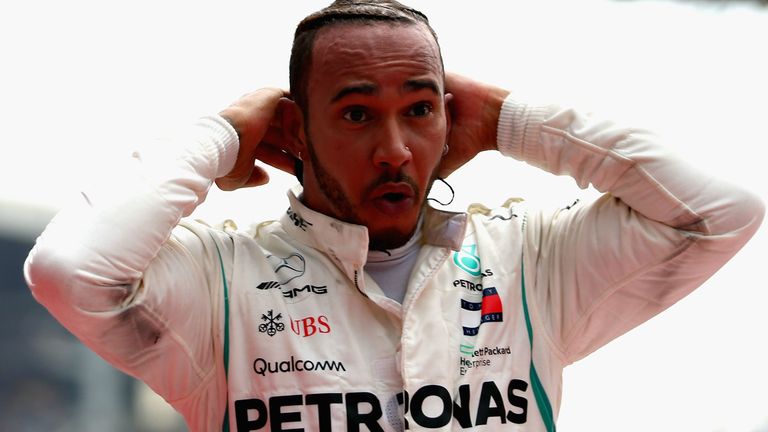 That's what £40m a year buys. Victory in Germany from 14th on the grid was a phenomenal effort from Lewis Hamilton, a drive of daring and determination, and without doubt one of his best.
Hamilton savours 'drive of my life'
"That was the drive of my life," Hamilton said as he left the circuit. F1 was extraordinarily good on Sunday - exhilarating, unpredictable and captivating - and though the post-race investigation clouded the occasion, it was only fitting that the race was won by a performance of such extraordinary excellence.
Rating out of ten: 10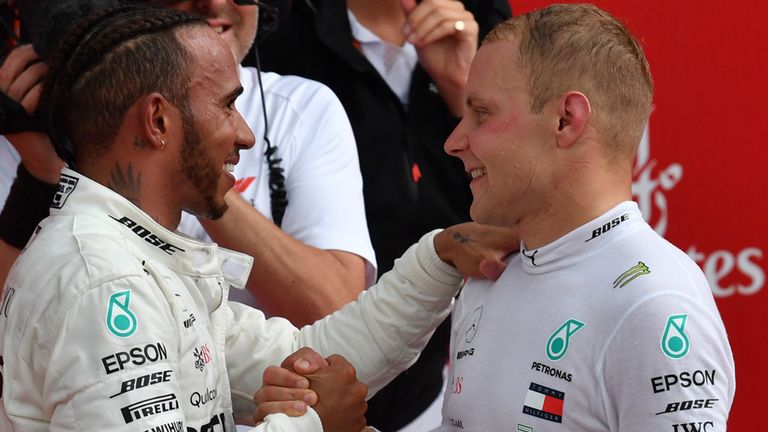 After dragging his Mercedes to the front row in qualifying and pursuing Sebastian Vettel for much of the race, Valtteri Bottas looked likely to be the beneficiary from any problem for the race-leader and must have been licking his lips when the Ferrari crashed out of the lead. Instead, as has happened so often this season, he ended the day looking up to his team-mate from second place on the podium, and is still waiting for his first victory of an impressive 2018.
He may claim he accepted Mercedes' decision to stop him racing Hamilton upon the Safety Car restart, but considering how many times a victory has been snatched away from him through bad luck, Bottas would be forgiven for being incredibly frustrated. Bottas was all over the back of his team-mate's W09 and seemed to have far more grip on fresh tyres, but was soon told by his team to protect the one-two. Bottas' calm response and protective display was rare for a modern F1 driver, but it showed another admirable quality of his - and why Mercedes handed him a new deal.
Rating out of ten: 9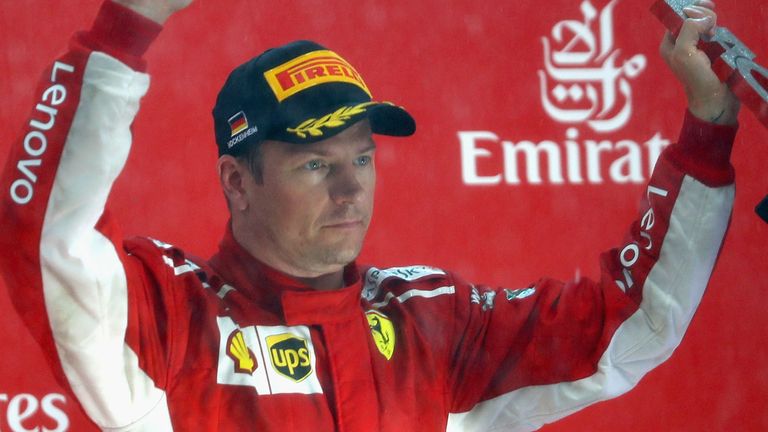 Is the narrative beginning to shift around Kimi Raikkonen? Even if he remains behind his team-mate on outright pace, Kimi has finished on the podium in the last four races.
All of a sudden, and the sad change in premiership at Ferrari following Sergio Marchionne's illness is a factor here, it's back in the balance whether Kimi will remain Sebastian Vettel's 2019 team-mate. Given F1 suffers from short memory and Ferrari tend to make their driver line-up decisions around the summer break, a big weekend in Hungary would be very useful - and potentially definitive.
Rating out of ten: 8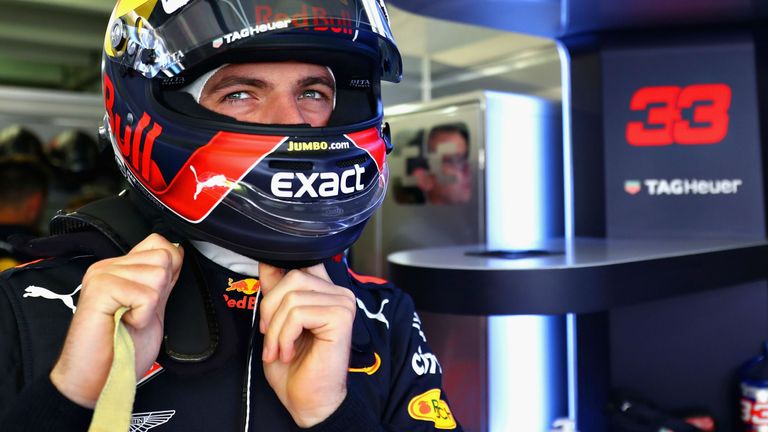 Rain falling, carnage on the track and a Safety Car - on paper this had all the makings of a Max Verstappen masterclass and a stolen win. But things just never clicked into place for the Dutchman on Sunday.
He was pushing Raikkonen hard on the first lap after a strong start but the Ferrari soon streaked away, unsurprising given his power advantage. Once the heavens opened Red Bull gambled, putting Verstappen onto the intermediate tyres, and you can see why - they had no challenge from behind while a heavier shower would have earned them precious time on the leading pack.
But the rain didn't really persist, and even after switching to ultrasofts following Vettel's crash and the deployment of the Safety Car, Verstappen never looked to be in contention. A sign that Red Bull simply didn't have the pace.
Rating out of ten: 7.5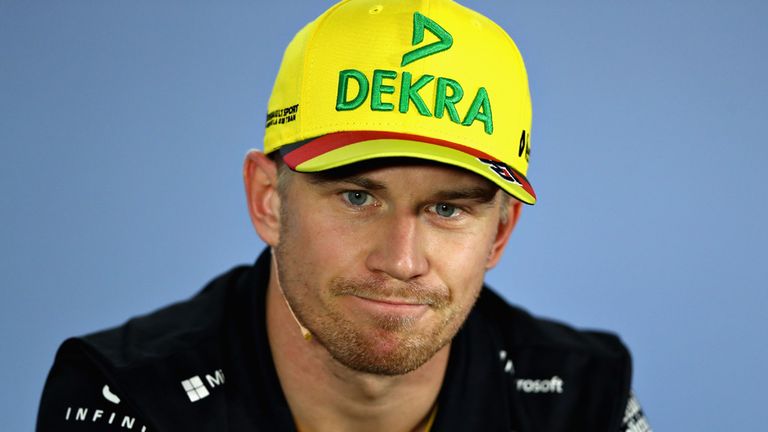 At the halfway stage of 2018, there's no doubt who is currently top dog at Renault. Nico Hulkenberg now holds twice as many points as Carlos Sainz, capped by his best-ever result for the team at his home race on Sunday.
The team described it 'a stellar performance' and Nico was faultless both in his driving and decision-making as he put significant daylight between Renault (80 points) and Haas and Force India (both 59 points) in the Constructors' Championship.
Rating out of ten: 9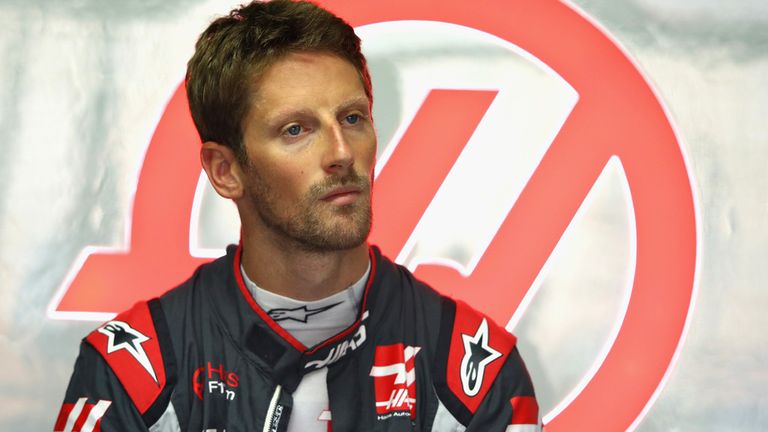 After losing sixth place to Hulkenberg early on and then incorrectly fitting intermediates, Romain Grosjean may have feared this was going to be another opportunity missed on race day. He had slipped out to 10th after switching back to ultrasofts under the Safety Car, and had plenty of work to do.
But it was a superb charge after that as Grosjean overtook four cars in the closing 10 laps, securing just his second points-finish of the season. In truth, sixth was the minimum for Haas given how strong their package is at the moment.
"The boys deserved a really good drive from me, and I had fun doing it," said the Frenchman.
Rating out of ten: 8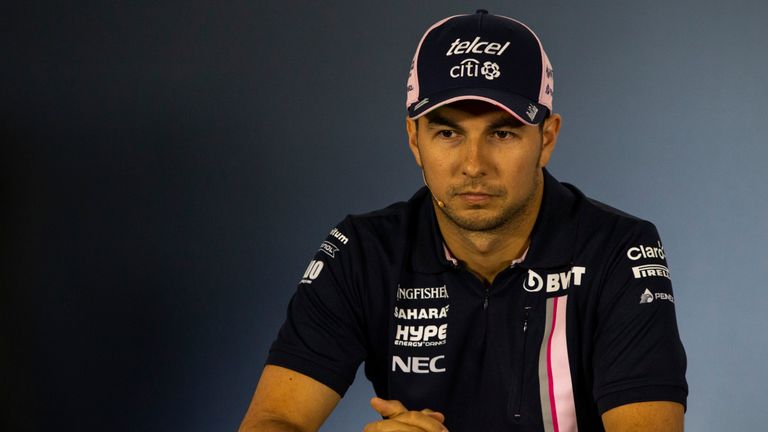 That's better, Sergio Perez. The Mexican has struggled of late, particularly in qualifying against Esteban Ocon, but was a league ahead in Germany, out-qualifying his team-mate by five places before taking seventh on race day. It could have been better still: Perez suffered a slow pit-stop, spun mid-race and then lost a place on the final lap as well.
Rating out of ten: 8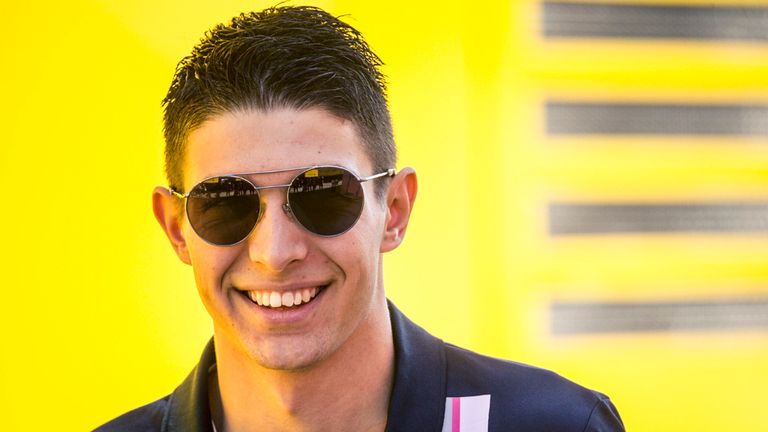 That Force India were the only team other than Mercedes to finish with both cars in the top-10 is impressive given Esteban Ocon's Saturday, where he didn't even make it out of Q1. The Frenchman made up for it in the race, making up seven places as both he and Perez stuck on the slicks while rivals gambled. But will Force India be able to fend off Renault for the in-form Mercedes protégé?
Rating out of ten: 7
Well done, Marcus Ericsson. Very much on the backfoot in his internal Sauber fight against Charles Leclerc, and beaten by around eight tenths in qualifying this weekend, Marcus made all the right calls on race day to take ninth. He wants to stay at Sauber in 2019 and this will help.
Rating out of ten: 7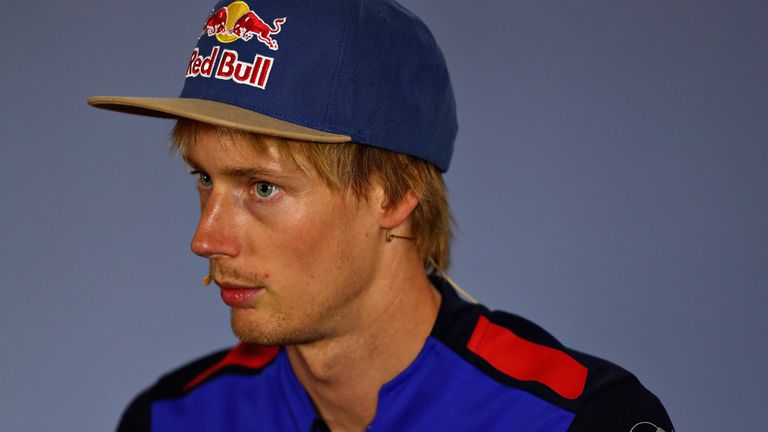 Brendon Hartley doubled his points tally for the season with a 10th place finish, and after the shunts he has had recently, both psychologically and on the track, he probably deserved this.
After staying out on slicks, Hartley did all he could to hold off Grosjean following the Safety Car but understandably couldn't keep the faster Haas at bay. But he still secured his first point in seven races, and Toro Rosso's first since Monaco.
Rating out of ten: 7.5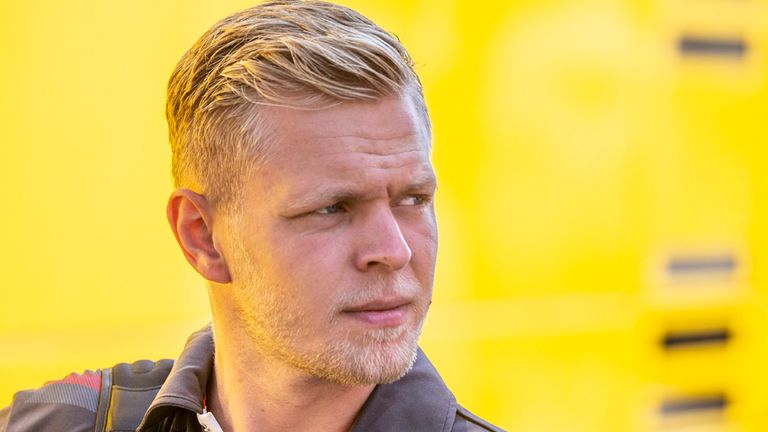 How did Kevin Magnussen finish this race without even a single point? The Dane looked certain to finish best of the rest, but he just could not get to grips with the wet weather.
Magnussen qualified in fifth and kept that position in the race until Hamilton's charge, but he was still sixth and three seconds ahead of Hulkenberg before the rain fell. However, he quickly dropped back once it did - seemingly for no obvious reason.
Magnussen was easily passed by the Renault, on older tyres, and Haas team-mate Grosjean, and then gambled onto the intermediates. That certainly didn't pay off. He correctly finished on the ultrasofts but by that point had lost too much time for a top-10 finish.
Rating out of ten: 7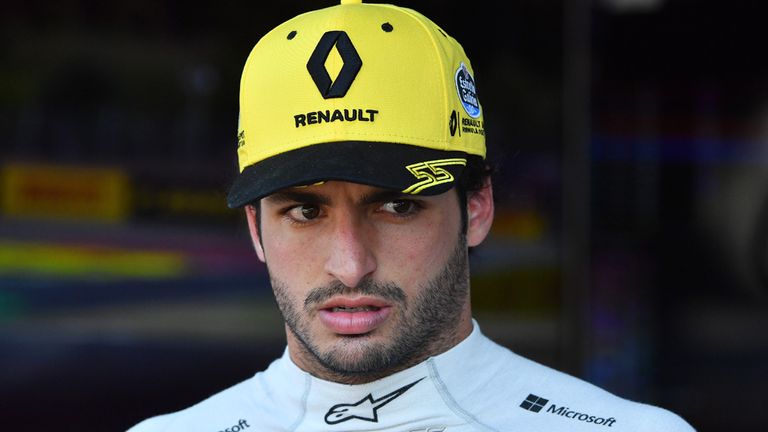 Considering his team-mate's performance, this was an immensely disappointing afternoon for Carlos Sainz. The Spaniard was impressive in qualifying, lapping just a tenth slower than Hulkenberg despite not using Renault's new front wing, and he was then in the points for much of the race.
Sainz was then unlucky in the fact he switched to intermediates the lap before Vettel's crash, but still would have secured points if it wasn't for a costly mistake behind the Safety Car, illegally overtaking Grosjean. He was handed a 10-second time penalty, and his top-10 hopes were over after that.
Rating out of ten: 6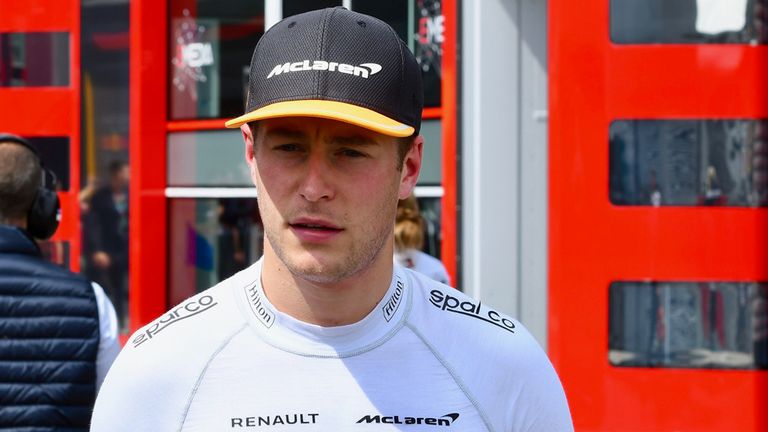 A really odd grand prix for Stoffel Vandoorne, and whether his car has a fundamental issue or not, he surely can't afford too many more weekends like this if he is going to convince McLaren to retain him.
The Belgian was plum last in qualifying some eight tenths off the pace of his team-mate. That gap was because of a downforce problem on his MCL33, according to his team - but a 11-0 Saturday deficit to Fernando Alonso over the season still can't really be justified.
The race didn't go much better. It was an awful start as both Pierre Gasly and Ricciardo overtook him off the line, and you'd be forgiven for thinking Vandoorne's race ended after that - he was in the pits to retire the car on Lap 35. He returned after a setup change, but his only real positive to take away from the weekend was that he made his way up to 13th by staying on the slicks during the rain.
Rating out of ten: 4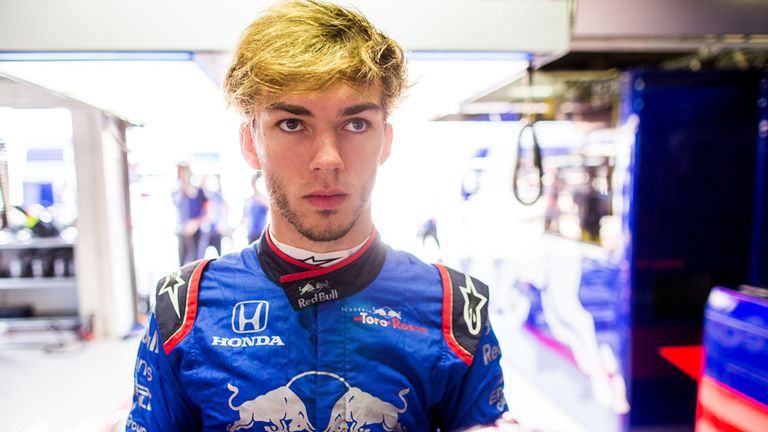 You win some, you lose some. If the monsoon which hit Hockenheim immediately after the race had turned up 20 minutes earlier, Pierre Gasly's foray onto wet tyres would have proved inspired. Unfortunately for Toro Rosso's Frenchman, it didn't. The end result was an undistinguished 14th at the chequered flag.
Rating out of ten: 6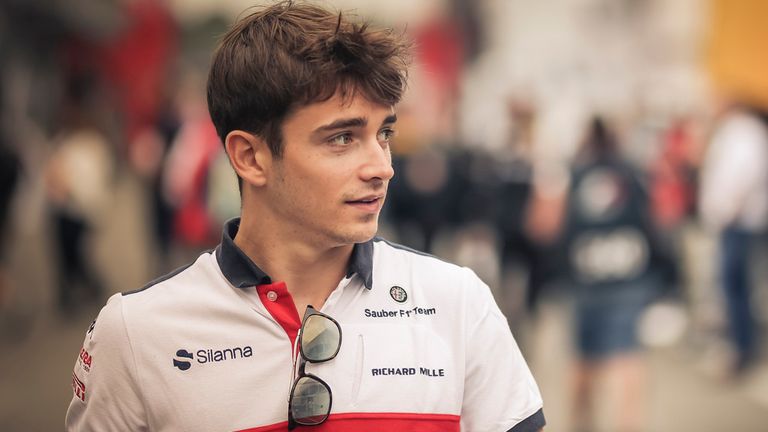 Charles Leclerc was due an off-par performance and he got that on Sunday, losing position after switching to intermediate tyres when the rain fell and then twice losing control of his Sauber.
But his performance before that should still be commended. He made Q3 for the third time in four races - out-qualifying team-mate Ericsson by seven tenths in the process - and kept his position in the midfield before the heavens opened. The next part of his race is something he can learn from - and he still showcased his skills to avoid the barriers on his first spin with a miraculous 360.
Rating out of ten: 6.5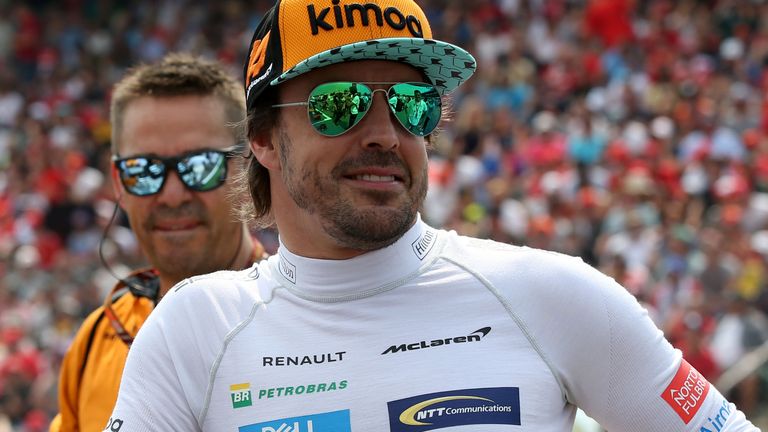 Although a duff call was ultimately his undoing, Fernando Alonso appeared to be in unusually muted mood during the German GP, his trademark combative style seemingly conspicuous by its absence. Still, he may have finished in the points if only he hadn't joined the list of gamblers who opted for intermediates when the rain briefly fell. It was the wrong call and a points-paying position was lost as a result.
He said afterwards: "The bet today was the wrong one. At the end of the race, the team told me to retire the car, as they probably saw something on the data." Probably?
Rating out of ten: 6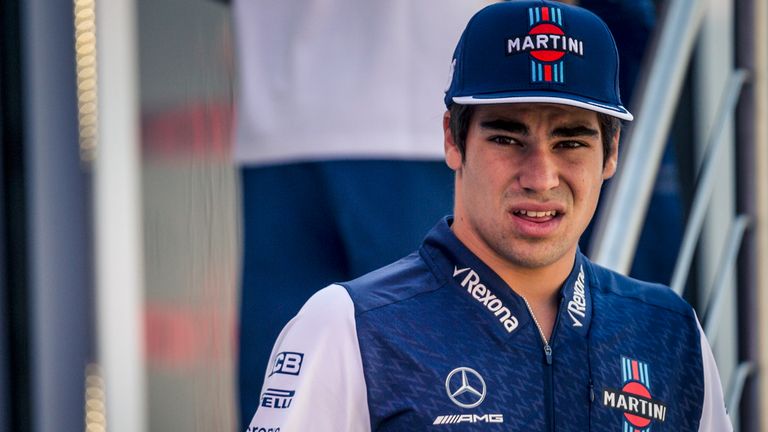 Half a second off his team-mate in qualifying, and nowhere in the race before his brakes failed. This was a weekend to forget for Lance Stroll. Points probably weren't going to be on the cards regardless of his performance or luck, given the Williams package, but he surely has to perform better than this next to his rookie team-mate if he's going to earn a switch to Force India for next year.
Rating out of ten: 5
It was all going perfectly for Sebastian Vettel. Storming to pole while his title rival qualified 14th, then stretching his lead in the race in front of his home fans - the German looked certain to take a hefty championship advantage to the next race in Budapest.
But this is F1 - and a split-second can change everything.
The lock-up into the Sachs curve was the costliest of costly mistakes for Vettel - he may blame the rain but he was unopposed and surely didn't have to be pushing that hard- and so significant was the error that Nico Rosberg described it as one of the "darkest moments of his career".
It's also a major psychological blow for the four-time world champion, who doesn't always bounce back quickly from these. Now 17 points in the title race, can he recover?
Rating out of ten: 6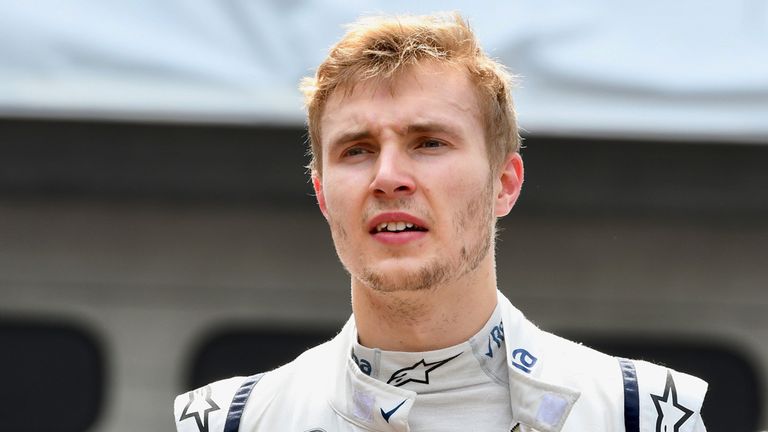 A decent weekend's work for Sergey Sirotkin. He qualified in 12th and now leads Stroll 7-4 for the season on a Saturday, and was running well ahead of his team-mate in the race. When the Safety Car was deployed, the Russian even felt he had an outside chance of points - but unfortunately had to stop his car on his first out lap after an engine oil leak.
Rating out of ten: 7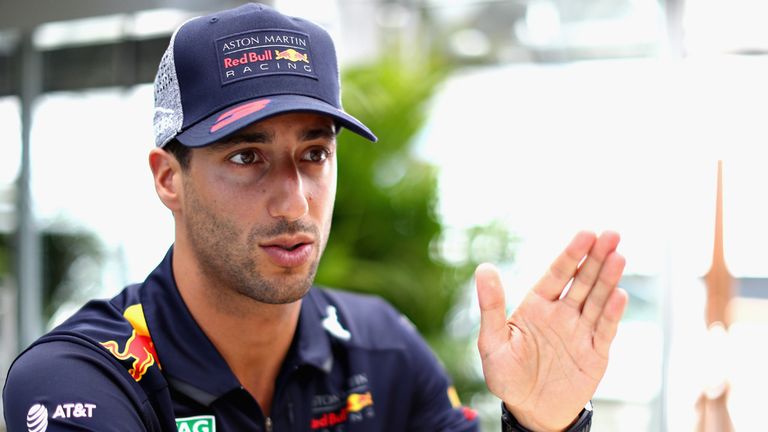 "Roll with the punches. Even if they're coming from Tyson."
Daniel Ricciardo's tweet on Sunday night said it all. Through little fault of his own, the Australian's admittedly slim title aspirations are evaporating - this was his second reliability DNF in three races.
Ricciardo was already on the back foot coming into the race due to engine penalties and though his progress through the field wasn't quite as fast as Hamilton, it was impressive nonetheless considering he wasn't happy at all on the medium tyre. He would have been relishing some more fun in the rain before his engine failed, which will be a particular worry to Red Bull given this was a new Renault power unit. Surely he won't have to take more penalties in Budapest?
Rating out of ten: N/A
Sky Sports F1 is the only place to watch every Formula 1 Grand Prix, qualifying and practice session live in 2018. Get Sky Sports F1.
Comment below to get involved in the debate, but please adhere to our House Rules. If you wish to report any comment, simply click on the down arrow next to the offending comment and click 'Report'.