Brazilian GP driver ratings
Interlagos delivered the fireworks again, but which drivers stole the show and which ones endured a sorry Sao Paulo?
Last Updated: 12/11/18 2:55pm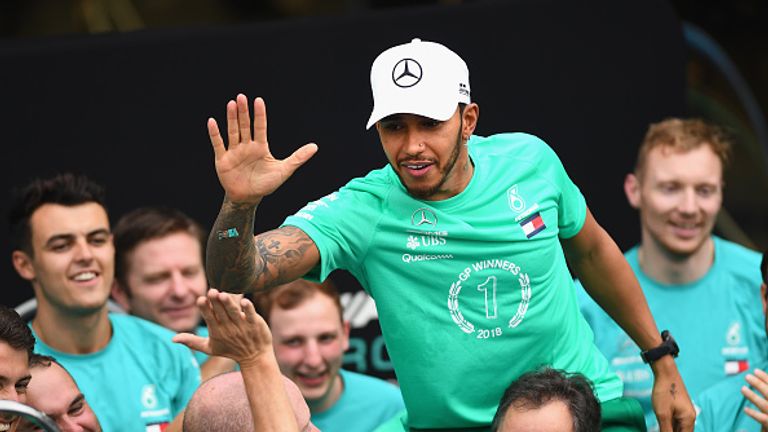 So there goes that statistic about Lewis Hamilton never winning a race in the same season after becoming champion. With something significant still to play for at Interlagos in the shape of a fifth Constructors' Championship for Mercedes, Hamilton was in strong form all weekend and, in his own words, had to be at "100 per cent" on Saturday to deny Sebastian Vettel pole position.
Hamilton celebrates career high
The race was heavier going with tyre and eventual-power unit issues - plus relentless pace from Max Verstappen - appearing to have put Hamilton on course for second after being overtaken by the charging Red Bull. But then came lap 44 and turn two when one driver's misfortune ruthlessly became another's good fortune. And the victory meant a lot to Lewis too, finally allowing himself to release some of the emotion clearly held back in Mexico when he felt his job for the year was only half done.
That's 10 wins for the season now for the fourth time in the last five years, giving Lewis an astonishing 51 per cent win rate in this engine era. Now that's what you call dominance.
Rating out of ten: 9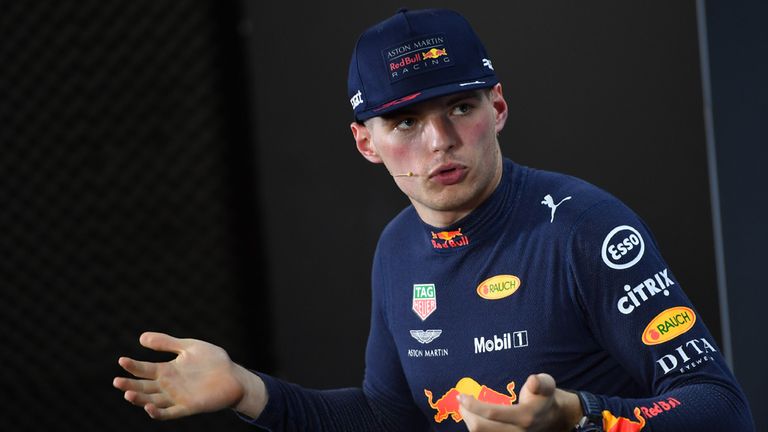 What probably would have stood as the best victory of Max Verstappen's career was taken away in cruel fashion, with the stewards placing the blame on Esteban Ocon for the tangle with dropped the Red Bull from first to second place. Verstappen was incensed and certainly let his former F3 rival know about it: over the airwaves, in his post-race interviews and, infamously, the FIA's garage.
Verstappen punished for Ocon shove
DEBATE: The Verstappen-Ocon collision
As his team boss and race stewards themselves said, it was easy to understand Verstappen's seething anger and frustration, even if the way he went about showing it could not be condoned, hence the two days of public service he will now serve at some point over the next six months.
Verstappen had driven brilliantly, passing both Ferraris and then both Mercedes', and even after the clash, still chased down Hamilton again with a damaged car. Alas, the victory wasn't to be but the performance sets 2019 up brilliantly if Red Bull and Honda get the car-engine package they want to take on Mercedes and Ferrari race in, race out.
Rating out of ten: 9.9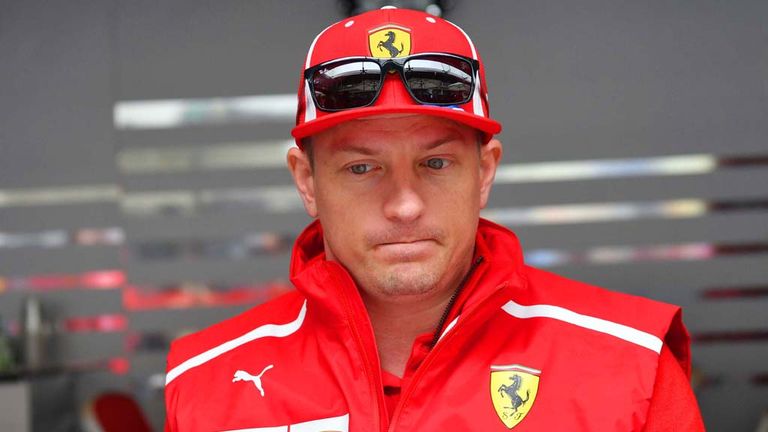 Sunday really wasn't Ferrari's day, but Kimi Raikkonen made the best of a tricky afternoon with a strong drive to the final podium place on his 150th and penultimate race in red. With his team-mate battling car issues and tyre problems, Raikkonen twice overtook Sebastian Vettel - the second time via pit-wall instruction - and won an entertaining battle with Valtteri Bottas. He then unflinchingly held off Daniel Ricciardo's marauding Red Bull in the closing laps.
Here's an interesting stat: Kimi's 12th podium of the season matches the best record of his long career. There are a few more races a season now, granted, but that's still some going for F1's most seasoned driver and shows the consistency his young replacement must match and eventually surpass.
Rating out of ten: 7.5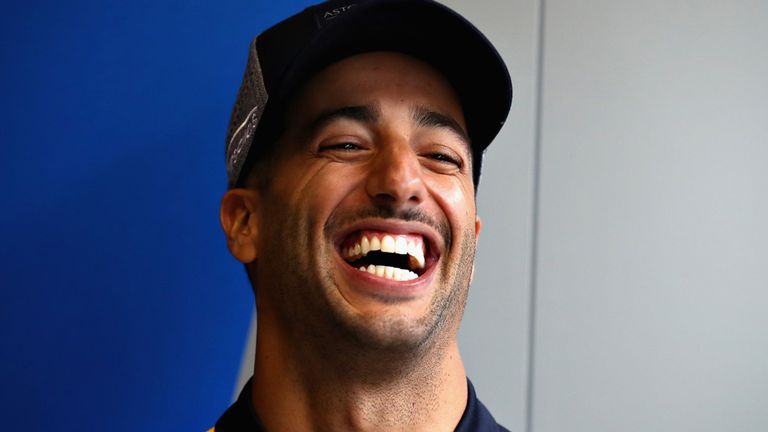 The best news is that Daniel Ricciardo is smiling again, helped in large part to his first race finish in a month after a spirited performance to recover from fourth from his engine grid penalty. But there was still that familiar feeling of 'what might have been' given the eye-catching race pace of the Red Bull, which saw him overtake both Bottas and Vettel.
"It's frustrating because every time we have a penalty we seem to have a fast car, if we started closer to the front I'm confident we could have had a really good result. It's bittersweet I guess," reflected Ricciardo.
But what Brazil has certainly done is set Ricciardo up for what he hopes will hope will be a podium-finishing flourish to his Red Bull career in Abu Dhabi. It would certainly be a popular one.
Rating out of ten: 8.5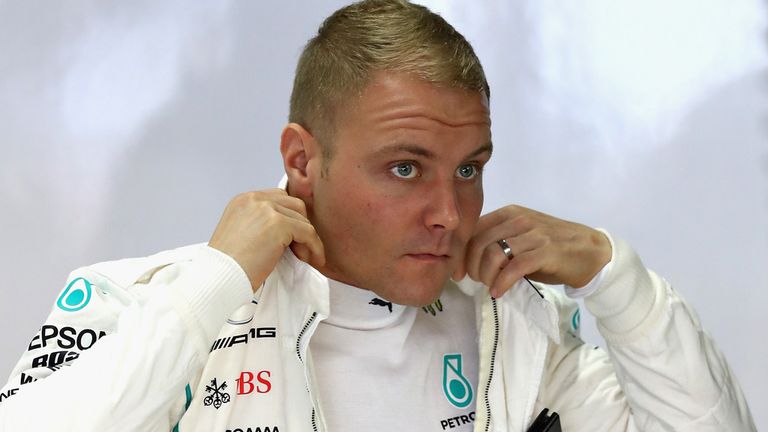 Mercedes' Constructors' Championship win meant there were celebrations for Valtteri Bottas on Sunday, which might have taken the Finn's mind at least partly off what was a fairly torrid race. A great start saw him overtake Vettel for second place, but his Sunday soon unravelled with a stint on overheating supersofts followed by an even-tougher middle slog on blistering mediums. Down to fifth, he eventually pitted again and could at least finish the afternoon by stringing some fastest laps together.
Season's end probably can't come soon enough for Bottas now, who will return to Abu Dhabi for the campaign's finale hoping he can mark the 12-month anniversary of his last race win with a last-gasp first of 2018.
Rating out of ten: 6.5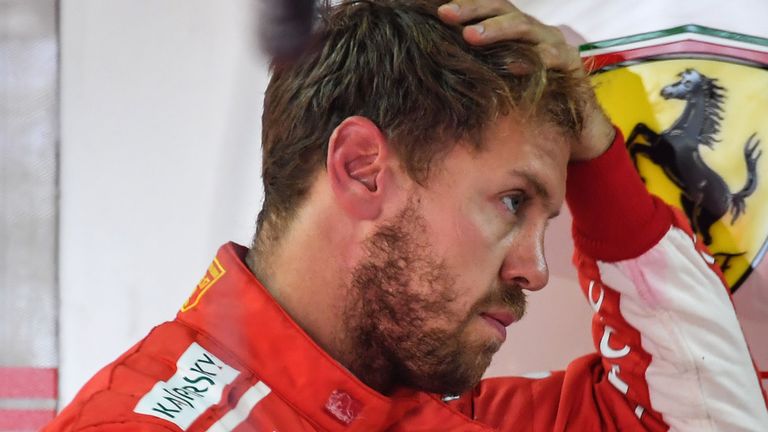 Good or bad, there have been few race days in 2018 as uneventful as Brazil was for Sebastian Vettel. There were mitigating circumstances for his slide from the front row to sixth place, with a sensor problem striking his car as early as the formation lap. "I tried to do my best, but the car was difficult to drive and I even struggled to drive on the straights," said Vettel, whose soft-tyre starting strategy did not deliver anything like what Ferrari and others had expected.
His weekend had looked particularly promising until the race's first lap, Saturday's bizarre weighbridge incident aside, so to come away with so little proved particularly disappointing for Vettel.
Rating out of ten: 6.5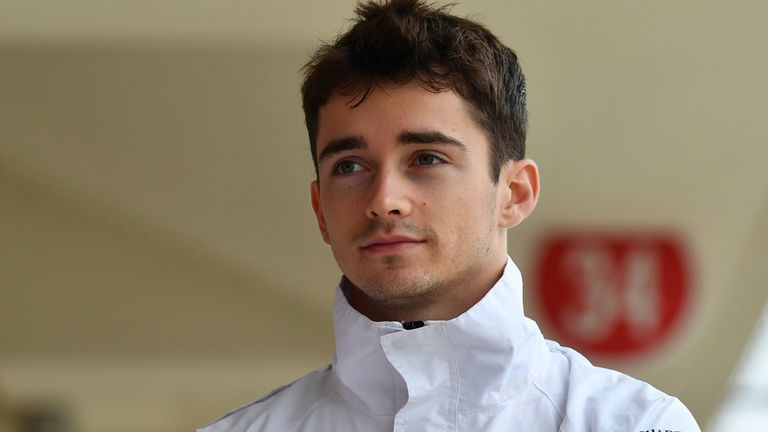 It was after Charles Leclerc hustled his Sauber into Q3 in intensifying rain during qualifying that Martin Brundle declared: "I can't wait to see that kid in a Ferrari next year."
It would have already been hard to disagree with that statement before Brazil, but Leclerc's subsequent mature drive to a very comfortable seventh place in the race has doubly whetted the appetite for what lies ahead up against Vettel next year. The Sauber was mighty fast at Interlagos, but Leclerc's position at the head of the midfield was conclusive.
Rating out of ten: 9.5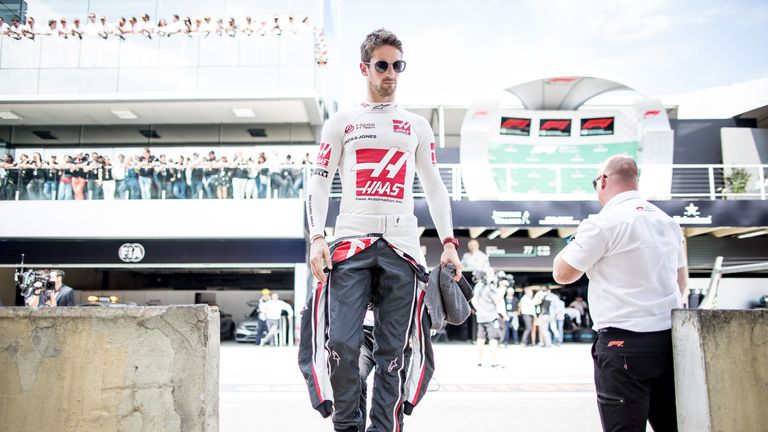 Given Haas estimated that Romain Grosjean lost one second's worth of downforce on his car after a lap-one clash with Marcus Ericsson, the Frenchman was understandably very happy to finish eighth. Mexico was a write-off for the team, but Haas were back to more familiar form here and Grosjean was their lead car through the weekend.
Magnussen is going to finish the year with more points, but Grosjean has nosed one ahead in their qualifying duel.
Rating out of ten: 8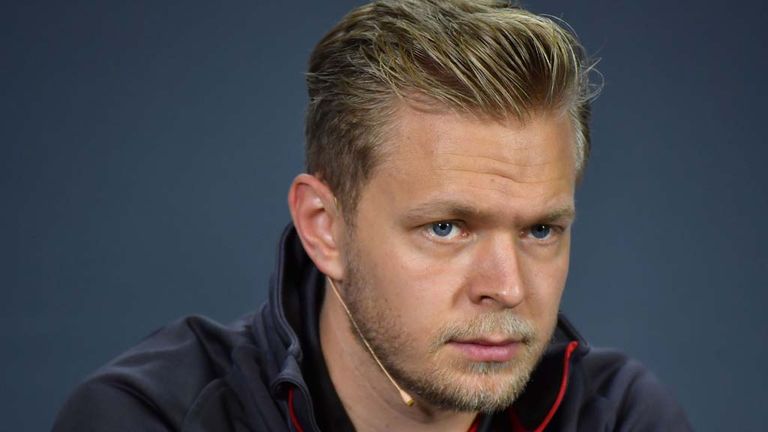 Although Kevin Magnussen described the Brazilian GP as "damage limitation", his race was actually an event of progression - starting 11th, he finished ninth. The Dane's irritation was from losing positions on the first lap when he slithered off track at Turn Four. "I had to get those positions back and close the gap to Romain again," reflected Magnussen. "We stayed put from there."
All in all, reasonable satisfaction - this was only the second time since August that KMag had scored points.
Rating out of ten: 7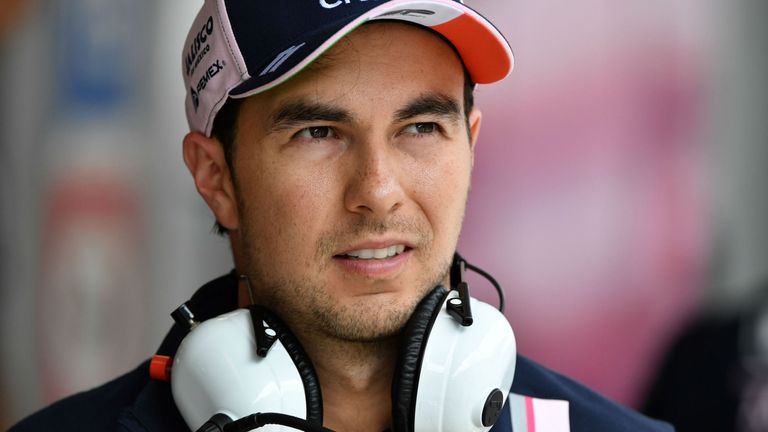 A hard-earned point for Sergio Perez, but this generally wasn't a weekend the Mexican or Force India will recall with too much fondness. In fact, needing to fuel save for much of the race and finding himself in near splendid isolation, Perez turned to weather watching: "Throughout the race I was looking at the clouds and they were getting darker, but in the end it stayed dry."
Rating out of ten: 7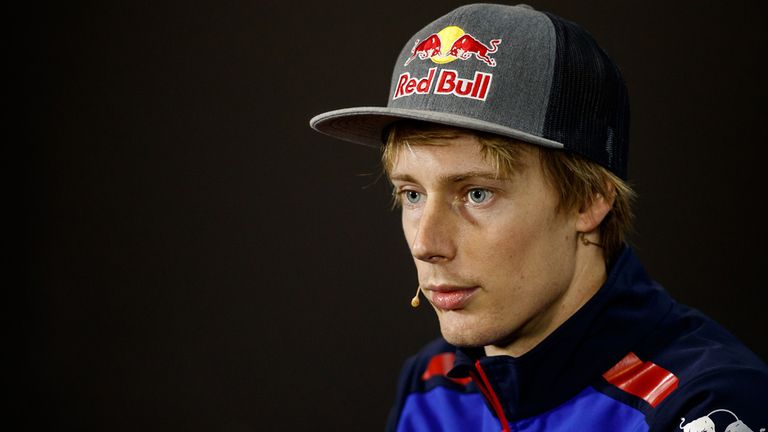 "I felt this was one of the best performances of my F1 career but without the reward of points," said Brendon Hartley after making up more ground than most on race day to go from 16th to 11th. The top 10 were out of reach - Perez finished 50 seconds up the road - but Hartley beat Sainz's Renault and his own team-mate, Pierre Gasly, with a two-stop strategy allowing the Kiwi an attacking race. But does he still have time to save his seat for 2019 in Abu Dhabi?
Rating out of ten: 7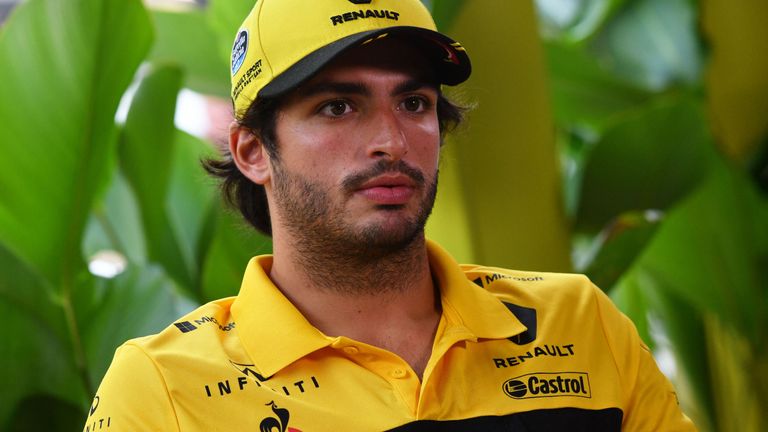 A poor weekend for Renault after a points bonanza in the USA and Mexico, with Carlos Sainz the team's only finisher in 12th place. An exciting first lap after a disappointing Q1 exit on Saturday was the only real highlight for the Spaniard, although the wheel-to-wheel duel with team-mate Nico Hulkenberg which lasted for several corners was probably too close for comfort for the pit wall.
Rating out of ten: 6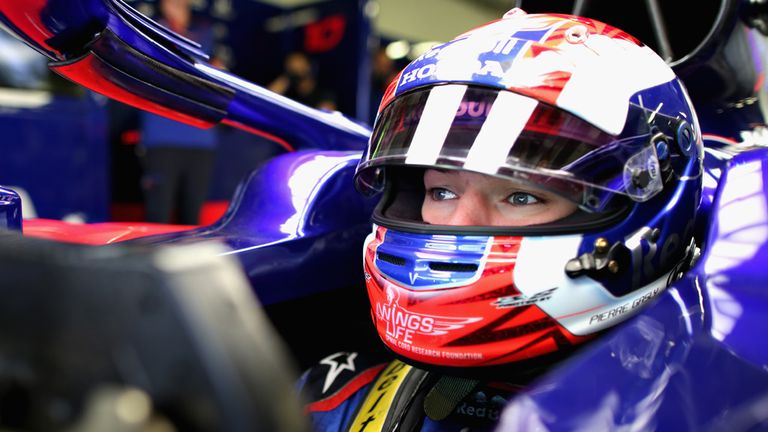 Great top-10 qualifying but a disappointing point-less race for Pierre Gasly, who did not have the pace of the cars around him on the grid from the Toro Rosso. "We knew Brazil would be difficult, but after the performance we showed in Mexico we were a bit more optimistic, so in the end we're a bit disappointed with the way the race unfolded," rued the Frenchman.
Rating out of ten: 6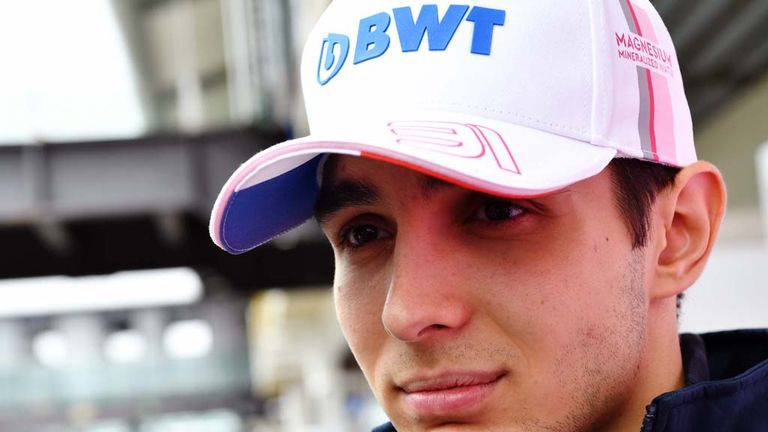 Whether you saw him as the outright villain of the piece or a slightly-unfortunate party in a more nuanced incident, Esteban Ocon's tangle with Max Verstappen was the race's biggest moment and one which changed the afternoon's outcome at the front of the field.
As far as Ocon's weekend was going, Force India's car was only fast enough for the middle of the middle and a gearbox penalty left him just 18th on the grid. He was 16th at the time he came across the race leader but just four laps into a stint on new tyres, hence why he and the team felt he was entitled to try and unlap himself from a tyre-saving Red Bull. But neither Verstappen nor the stewards agreed with the way Ocon went about doing that, with the Dutchman certainly letting his rival know how he felt about it all post race.
Rating out of ten: 5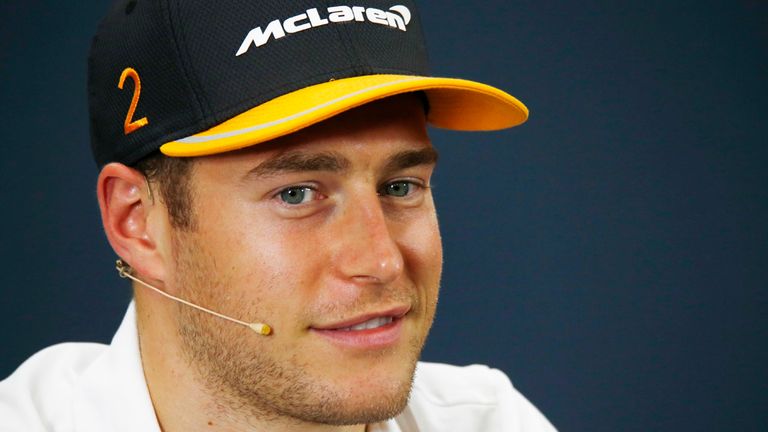 A trying weekend for McLaren, but Stoffel Vandoorne can take some consolation from beating Fernando Alonso on their penultimate race as team-mates. "It might not look on the timing board today that it was a great race, but overall, I'm quite happy with what we did," said Vandoorne, whose long first stint paid dividends later on in the race. But, rather summing up McLaren's race, Vandoorne and Alonso were both given five-second time penalties for ignoring blue flags.
Rating out of ten: 7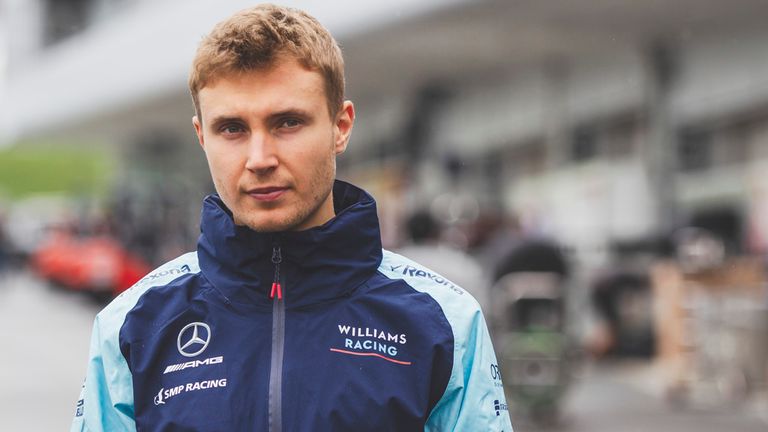 The lap which put Sergey Sirotkin into Q2 turned out to be Williams' best moment of the weekend, with the FW41 again struggling to battle the cars ahead in the pack. Sirotkin said it felt like he was "dancing on ice" in the race's opening stages as he dropped from 14th to 18th.
Rating out of ten: 7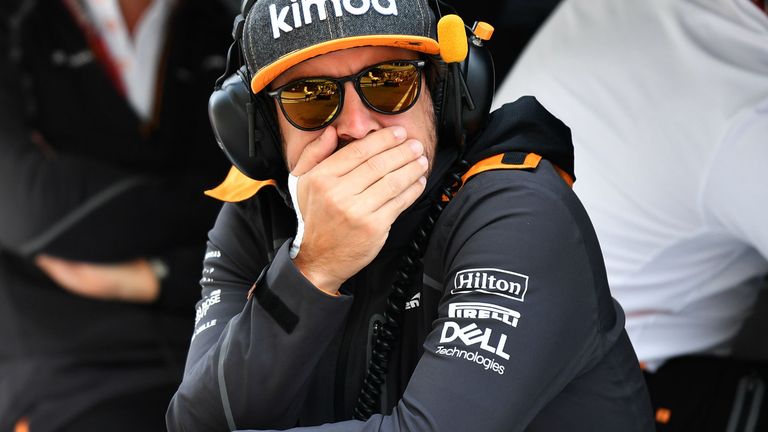 There's currently no sign that Fernando Alonso's Formula 1 farewell is going to produce any kind of unexpected swansong result with just Abu Dhabi to go now. Sunday's race started well enough for him thanks to a typically well-judged opening lap, but went downhill from lap 15 when his car ran into problems at what was intended to be an opportunistic early pit stop. Alonso was overtaken by Vandoorne thereafter and, although he passed both Williams drivers in the closing stages, he was then relegated back behind Sirotkin thanks to a blue-flag time penalty.
Rating out of ten: 6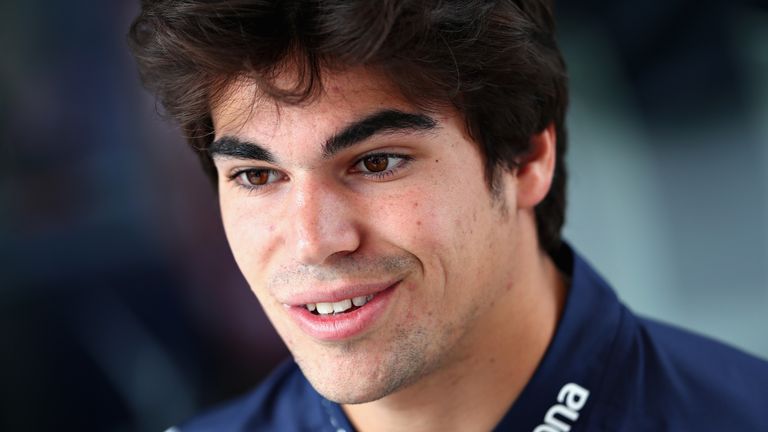 Eighteenth and last for Lance Stroll in a race the Canadian conceded the team were simply not at the races. "I had a good start and then I was just getting out of the way for blue flags and managing tyres, but ultimately that wasn't good enough as we were too slow," he said.
Rating out of ten: 6
Did Not Finish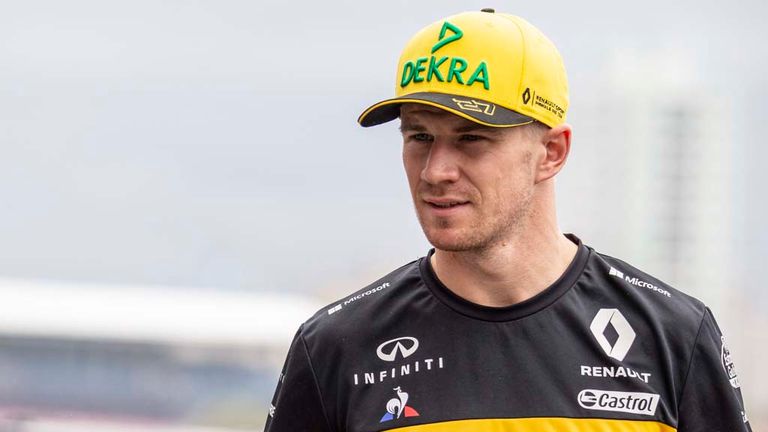 Nico Hulkenberg dropped out just before half distance with Renault opting to retire his car on precautionary grounds after spotting overheating engine temperatures. Hulkenberg was running 12th at the time, but had yet to stop for a tyre change.
Rating out of ten: N/A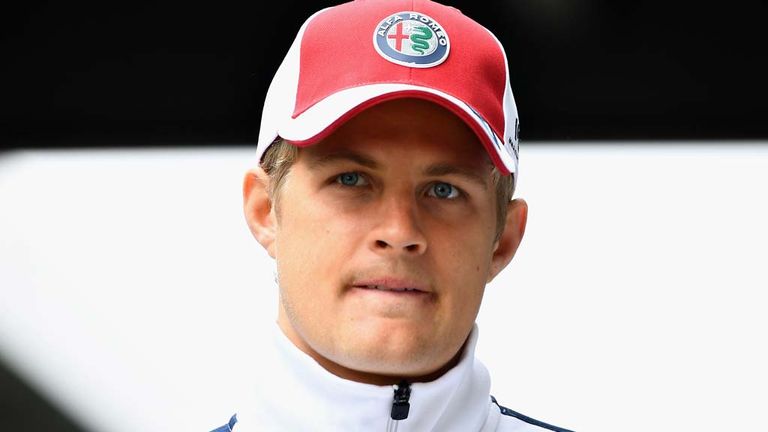 Poor Marcus Ericsson. The best qualifying performance of his F1 career was followed by probably some of the worst 20 laps of his five years in F1. His Sauber had already sustained damage to the rear on his lap to the grid before contact with Grosjean through the Senna Esses on lap one ultimately made the Sauber undrivable. A shame, as the Leclerc-beating lap which took Ericsson to sixth on the grid deserved better than that.
Rating out of ten: N/A
Sky Sports F1 is the only place to watch every Formula 1 Grand Prix, qualifying and practice session live in 2018. Get Sky Sports F1.