Abu Dhabi Grand Prix: Can Red Bull surprise Mercedes?
Qualifying begins at 1pm on Saturday, simulcast on Sky One and Sky Sports F1; Sunday's season-concluding race starts at 1.10pm
Last Updated: 24/11/18 12:33pm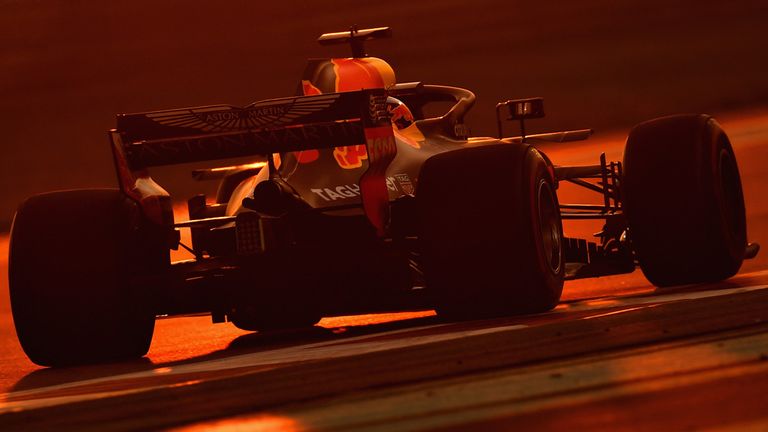 Red Bull are threatening to topple Mercedes in the season-concluding Abu Dhabi GP after continuing their late-season revival in Friday practice.
When's the Abu Dhabi GP on Sky F1?
Find out more about Sky F1
Although Mercedes driver Valtteri Bottas topped the timesheets in Practice Two, Max Verstappen was less than a tenth of a second behind having led the way in the morning session.
"The car, definitely in the last sector and most of the corners on the track, is working really well," said Verstappen.
The Dutchman's form was particularly impressive during his race simulation, setting consistently quick lap times while the cars of Ferrari and Mercedes - for whom world champion Lewis Hamilton was only fourth quickest - aggressively chewed through their tyres under the Yas Marina lights.
"There's still a lot of work to do," said Hamilton. "Red Bull looked quick today, they're usually fast in practice and in the race, so I have no doubts it will be the same this weekend."
The stage, it seems, is set for another close fight between Mercedes and Red Bull - with Ferrari's challenge likely to gain strength as the weekend progresses.
"We'll see what's going to happen tomorrow, but at least today the car was responding," continued Verstappen. "We don't need to turn up or completely change the set-up because it's working."
Team-mate Daniel Ricciardo, making his final appearance for Red Bull before switching to Renault, added: "I'm excited. We look pretty good."
"If it's a six-way fight, which potentially it could be, it's going to be an exciting race."
Speaking to Sky F1, team boss Christian Horner said: "We have a really good car now, which is working the tyres well and not abusing the tyres. The RB14 is one of the best chassis we've ever made and is working beautifully.
"The car in the last sector is very, very strong. The encouraging thing is that our long-run pace was very good and we didn't suffer the degradation that we could hear Ferrari and Mercedes complaining of. That bodes well for Sunday evening."
P2 report: Bottas just ahead of Verstappen
Practice Two timesheet in full
Red Bull have failed to finish on the podium at Abu Dhabi since the dawn of F1's new turbo era. But the former world champions are finishing 2018 as the form team with only Verstappen's crash with backmarker Esteban Ocon denying him victory in Brazil to follow his success in Mexico.
Ferrari struggled to match the pace of their rivals but were focused on evaluating development parts for 2019 in Practice One.
"We are not quick enough yet," admitted Sebastian Vettel.
"This weekend will be decided by tyres and Red Bull have been strong on their tyres in the last couple of races. We are not entirely happy yet but we should be ok tomorrow. But it will be tough and tight."
Saturday's qualifying hour starts at 1pm with Sky Sports F1's live coverage simulcast on Sky One.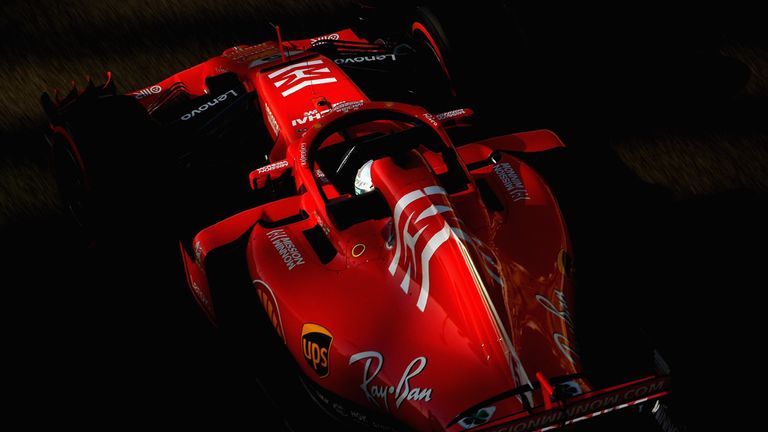 Sky F1's Abu Dhabi GP schedule
Saturday, November 24
9.45am: Abu Dhabi GP Practice Three build-up LIVE!
10am: ABU DHABI GP PRACTICE THREE LIVE!
12pm: Abu Dhabi GP Qualifying build-up LIVE! (Simulcast on Sky One)
1pm: ABU DHABI GP QUALIFYING LIVE! (Simulcast on Sky One)
2.30pm: Abu Dhabi F2 Race One LIVE!
3.30pm: The F1 Show LIVE! (it will immediately follow the F2 race)
Sunday, November 25
9.30am: Abu Dhabi F2 Race Two LIVE!
11.30am: Pit Lane LIVE! (Simulcast on Sky One)
12.30pm: On The Grid LIVE! (Simulcast on Sky One)
1.10pm: THE ABU DHABI GP LIVE! (Simulcast on Sky One)
Sky Sports F1 is the only place to watch every Formula 1 Grand Prix, qualifying and practice session live in 2018. Get Sky Sports F1.