Lewis Hamilton reveals racial abuse he suffered at school from the age of six
Warning: The following story contains details of racism and discrimination that some readers may find upsetting, offensive and triggering
Last Updated: 24/01/23 7:05pm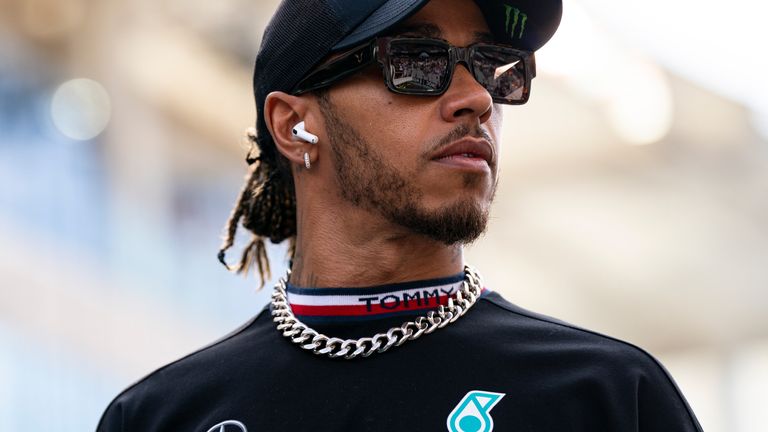 Warning: The following story contains details of racism and discrimination that some readers may find upsetting, offensive and triggering
Formula 1 great Lewis Hamilton says he experienced bullying from the age of six, revealing he had bananas thrown at him when he was racially abused at school.
The seven-time champion, who is the only black driver in F1, called his schooldays the most traumatic of times.
"For me, school was probably the most traumatising and most difficult part of my life," Hamilton said in an interview for the On Purpose podcast, released on Monday.
"I already was being bullied at the age of six. I think at the time, (at) that particular school, I was probably one of three kids of colour and just bigger, stronger, bullying kids were throwing me around a lot of the time."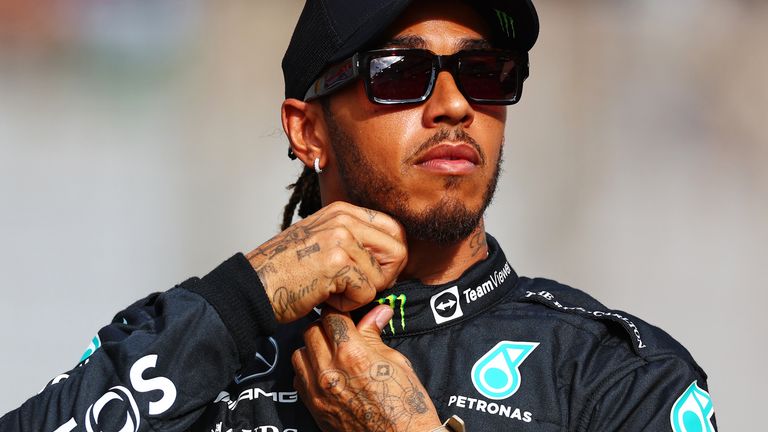 Born and educated in Stevenage, Hamilton described how racial abuse continued during his school years, prompting feelings of isolation and confusion.
"And then constant [jibes], the things that are thrown at you, like bananas, people that would use the [racial slur] just so relaxed. People calling you 'half-caste' and just really not knowing where you fit in," the 38-year-old said. "That for me was difficult, and then when you go into history class and everything you learn in history there are no people of colour in the history they were teaching us. So I was thinking, Where are the people who look like me?'
"I was always the last picked, you know when you are standing in a line, when they are picking teams for football. I was always the last one chosen or not even chosen.
"Even if I was better than somebody else. Just juggling all these emotions that you're feeling, plus I struggled at school. I didn't find out until I was 16 that I was dyslexic.
"There were a lot of things I suppressed. I didn't feel I could go home and tell my parents that these kids kept calling me [racial slur], [that] I got bullied, beaten up at school today, or I wasn't able to defend myself.
"I didn't want my dad to think I was not strong and so if I had tears I would hold them back, if I had emotions it would be in a quiet place.
"It wasn't really until I started racing that I was able to channel this emotion that I had into my driving."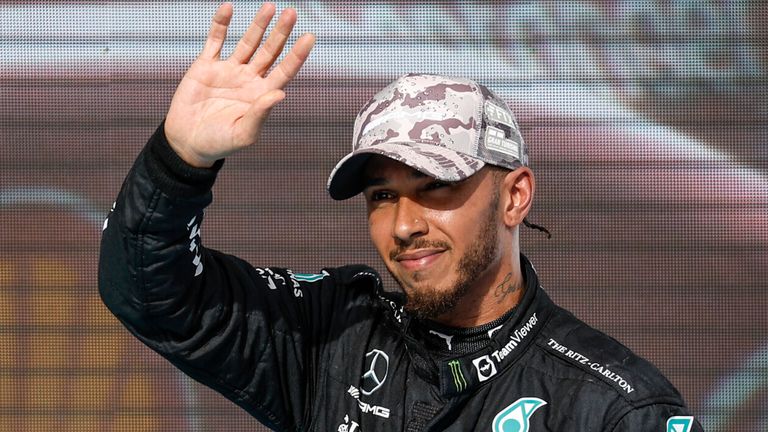 Hamilton set up The Hamilton Commission to improve F1's diversity, and has also been outspoken on human rights abuses in countries where F1 is staged.
As a leading voice in calling for an end to racial injustice and for the creation of a more inclusive society, Hamilton has also previously said the legacy of George Floyd, whose death at the hands of a US police officer sparked huge protests, "will last forever" and that work will continue to drive lasting change in the fight for racial equality.
"We never forget. We continue our work," said Hamilton. "We believe in a world where children like George's don't have to worry about whether their dad will come home at night.
"Where every black person can walk down the street with the belief that this world was made for them. We work to build an equal world for George, for his children, and for all the other victims of racism.
"Rest in peace, George Floyd. Your time here was cut far too short. Your legacy will last forever."
At the Tuscan GP in 2020, Hamilton wore a shirt featuring the message 'Arrest the cops who killed [police shooting victim] Breonna Taylor' on the front - saying he was highlighting "human rights issues."
Hamilton is F1's record-holder with 103 Grand Prix wins and 103 pole positions, and shares the record for most F1 titles with fellow great Michael Schumacher.
The Mercedes star, who did not win a Grand Prix last season, begins his quest for an eighth F1 title when the season begins in Bahrain on March 5, live on Sky Sports.