Sky Sports F1 live streams: Sky Sports App offers onboard driver feeds and team radio in 2023 season
Ride with Lewis Hamilton, Max Verstappen, Fernando Alonso or any driver during live races by downloading the Sky Sports App; listen to team radio and access the 'Battle Channel' - a split-screen offering focusing on a battle between up to three cars
Last Updated: 19/03/23 5:18pm
Sky Sports F1 viewers can experience live races from inside the car of their favourite driver thanks to a stunning new innovation for the 2023 season.
F1 fans will be able to select an onboard live stream of any of the 20 drivers - complete with team radio messages - for every race, Sprint, qualifying and practice session this season.
Sky customers with a Sky Sports F1 subscription just need to download the Sky Sports App and log in to ride with Lewis Hamilton, Max Verstappen, Charles Leclerc or any driver of their choice.
That means you can watch Sky Sports' award-winning coverage on your television while riding with any driver on your mobile phone.
If you prefer to jump onboard through your TV screen, the service will also be available through Sky Q and Sky Glass.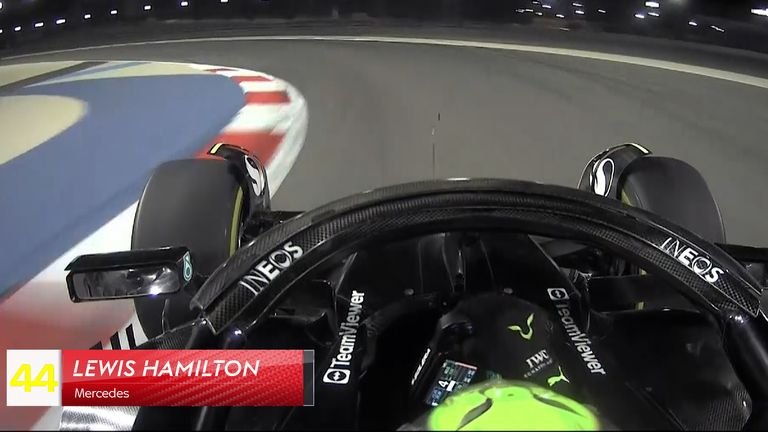 In addition to the 20 driver onboard streams, viewers will also be able to experience the Sky Sports 'Battle Channel', a split-screen offering focusing on a battle between up to three cars.
This is in addition to the Race Control streams that have been available in previous seasons, including multi-screen, timing screen, driver tracker and onboard mix.
Any Sky customer with a Sky Sports F1 subscription can take advantage of the service via the Sky Sports App. Simply log in once with your Sky ID and head to the Sky Sports F1 channel to choose your driver.
Sky Glass and Sky Q customers can access the experience via their remote control by following the prompts on the Sky Sports F1 channel. These customers will also be able to enjoy Race Recap and the new F1 Ultra HD channel.
Download the Sky Sports App now to experience Formula 1 like never before in the 2023 season.