Doctors inform Maria de Villota's family she died of injuries suffered in test crash
Maria to be buried in Madrid, F1 to hold a minute's silence at Suzuka
By Sky Sports Online
Last Updated: 13/10/13 8:34am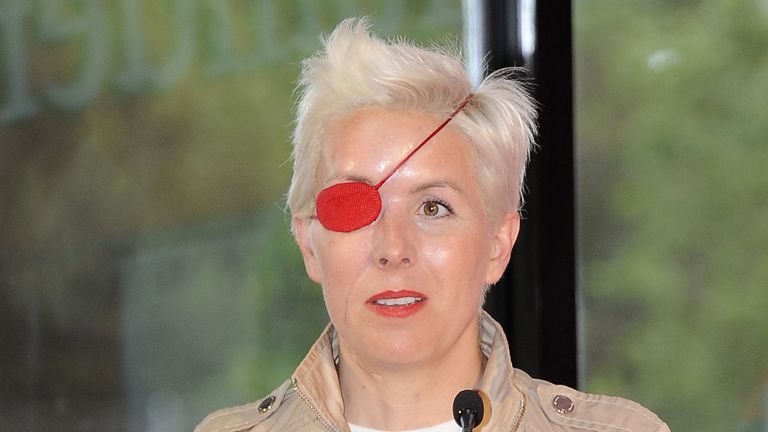 The 33-year-old was found dead in her hotel room in Seville on Friday, a year after suffering a horrific accident whilst straight-line testing for Marussia.
In a statement released on Saturday, the family revealed they had been told that her death was a consequence of the crash at the Duxford Aerodrome last July, in which she sustained serious head injuries and lost the use of her right eye.
"Maria left us while she was sleeping, approximately at 6am, as a consequence of the neurological injuries that she suffered in July of 2012, according to what the forensic doctor has told us," the family statement read.
"Maria is gone, but she has left us a very clear message of joy and hope, which is helping the family move on in these moments."
The family also stated that Maria will be buried in Madrid "in the most strict intimacy".
Although no fault had been found with De Villota's car last summer, the Health and Safety Executive had been investigating the circumstances around the accident.
In light of her death, a HSE spokeswoman said: "We don't know if there is a link between her injuries and her subsequent death, but we would expect to be kept informed of any new evidence."
The F1 Grand Prix Drivers' Association have announced that a minute's silence will be held before Sunday's drivers' parade ahead of the Japanese GP and the post-race podium ceremony will be dedicated to Maria.