Former Formula 1 engine manufacturer Brian Hart has died
Ex-driver Derek Warwick says Hart did an "unbelievable job" in F1
By James Galloway
Last Updated: 07/01/14 10:01am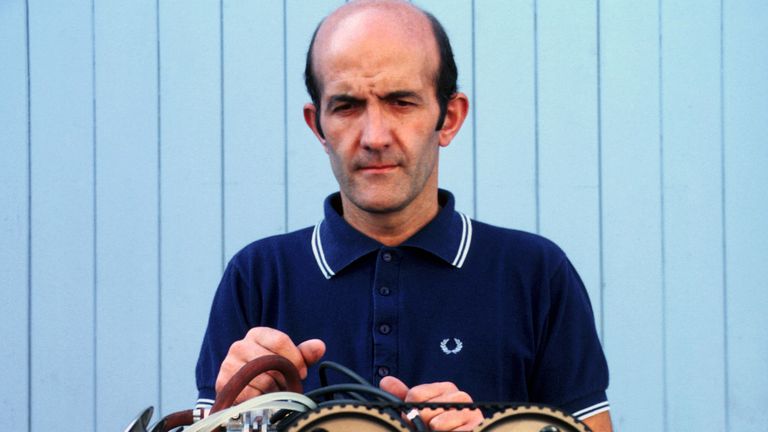 The British engineer's company built engines for numerous teams during the 1980s and 1990s, notably Toleman and Jordan, and achieved a best finish of second with Ayrton Senna in the rain-lashed 1984 Monaco GP.
Initially a successful single-seater driver in his own right in the early 1960s competing in both F2 and F3, along with several non-championship F1 races, Hart established his own firm in 1969. After servicing Ford's racing engines, he entered into partnership with Toleman, then an F2 team, in 1979.
A dominant 1980 European F2 season, in which Brian Henton and Derek Warwick finished first and second in the championship respectively, preceded a move into F1, although the initial steps were challenging as the two drivers qualified for only one race apiece in 1981.
However, by the end of 1983 the turbo-charged 415T engine was beginning to come into its own and Warwick finished in the top six in each of the year's final four grands prix.
Warwick, who joined Renault the following season and was replaced by Senna, now serves as the President of the British Racing Drivers' Club and has paid a fulsome tribute to Hart.
"He had enormous respect from other engine builders in Formula 1 because they all knew what an unbelievable job he was doing with next to nothing compared to what manufacturers put in," Warwick told Sky Sports Online.
"People like BMW and Paul Rosche were massive friends and fans of Brian Hart.
"He was a typical Virgo. He was very organised, very clean and everything was very correct. His engines were really his babies. He was a good guy; you always knew where you stood with him. If you messed up, he told you, and if he messed up he also told you.
"He was a great guy to have around. When we got the engine going eventually in '83 I was the only driver in the last four grands prix to score points. So it became a good engine and reliable engine.
"He was a great character, everybody knew him in the pitlane. He was an amazing man."
After expanding his F1 engine supply to cover RAM, Spirit Racing and Haas in the mid-1980s, Hart's company stepped back from front-line involvement before returning in 1993 to supply Jordan with its new 3.5 V10 power unit. The following year proved the Jordan-Hart's partnership most successful as Rubens Barrichello claimed a wet-weather pole at the Belgian GP and finished third in the Pacific GP.
Two seasons supplying power units to Footwork - including a podium with Gianni Morbidelli at the 1995 season finale in Australia - were followed by a switch to Minardi for 1997 before Hart's company was bought by Arrows boss Tom Walkinshaw and the name disappeared from F1.
"He made a massive contribution to motorsport, not just in Formula 1, but in hillclimb, in saloon cars," Warwick added.
"His life's work was in the UK and it was for British motorsport. His biggest problem was that he never really got the funding or a manufacturer behind him to be able to do the job I think he was capable of."