Abu Dhabi GP to stay as only double points race in 2014 after expansion not agreed
Strategy Group votes against including USA and Brazil in system
By James Galloway
Last Updated: 28/02/14 3:06pm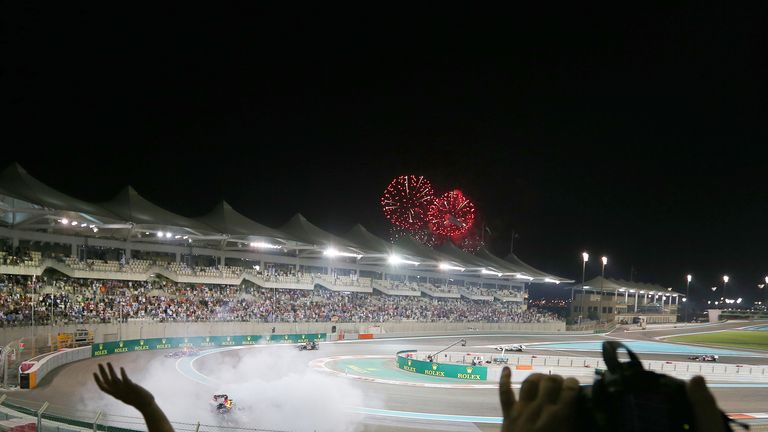 Despite the double points plan in its original guise already proving hugely unpopular with fans and drivers after it was unexpectedly announced by the FIA before Christmas, a subsequent move supported by F1 supremo Bernie Ecclestone had been afoot to try and also apply the rule to the two races before Abu Dhabi on the calendar, the USA and Brazil.
That suggestion was put before the F1 Strategy Group for consideration on Friday but the body voted against extending the system.
Nonetheless, the contentious rule - which will award 50 points instead of the usual 25 to the winner of the season finale - will remain in place for the final race of the season at Abu Dhabi's Yas Marina circuit on November 23.
In an online poll following the announcement of what has since been coined 'Abu Double', 87% of Sky Sports Online users reacted negatively to the shock rule change, while a number of drivers also spoke out against its implementation - notably World Champion Sebastian Vettel, who branded it "absurd".
The main bone of contention among the dissenters has been that, for the first time in F1's six-decade history, one race will carry a greater points weighting - and therefore increased significance in championship terms - than the season's other events.
Should the system have been in place in the years before 2014 then the destination of three World Championships would have changed hands over the last 20 years - most recently the 2008 title, which would have gone to Felipe Massa instead of Lewis Hamilton.