Fernando Alonso doubts anyone will be completely ready for the Australian GP
However, Spaniard happy with how pre-season has gone
By William Esler
Last Updated: 28/02/14 7:40pm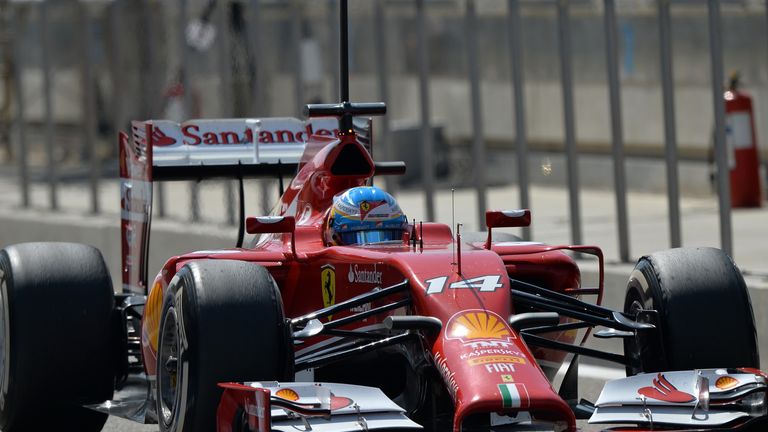 The Spaniard has just one more day in the F14 T before Practice One in Melbourne following the 122 laps he completed in Bahrain on Friday - more than double what team-mate Kimi Raikkonen managed on Day One of the third and final winter test.
That takes his total to 456 during pre-season thus far in 2014 - more than any other driver - and Alonso is hopeful that those additional laps will help him perform well in the opening races.
"Probably not, not many people would say they are ready with five days of testing," he told reporters when asked if he felt fully prepared for the Australian GP.
"If you go the World Cup of football and they change the size of the ball and they give you five days to touch that ball...we would all like to have more days, but on the other hand when I see the number I have done in five days, that is probably more than any other driver.
"So in that way being the same for everybody I think I am in a good position in terms of experience and laps as the Ferrari car has been quiet strong throughout the winter.
"I am happy with how things are going so far. It could be better in terms of performance and in terms of reliability also - we have maybe too many problems during the day, even if we are doing a lot of laps sometimes we stop because there are issues.
"But at the end of the day when I see where we are and how many laps we do I know that other teams are worse than us. There are many things to do, but hopefully we will be ready for Australia."
Raikkonen returns to duty on Saturday with Alonso finishing off Ferrari's preparations for the new season on Sunday.