Arden International will offer a GP3 test to 2014 winner of the BRDC F4 Championship
Christian Horner owned team have won previous two drivers' titles
By William Esler
Last Updated: 08/03/14 3:57pm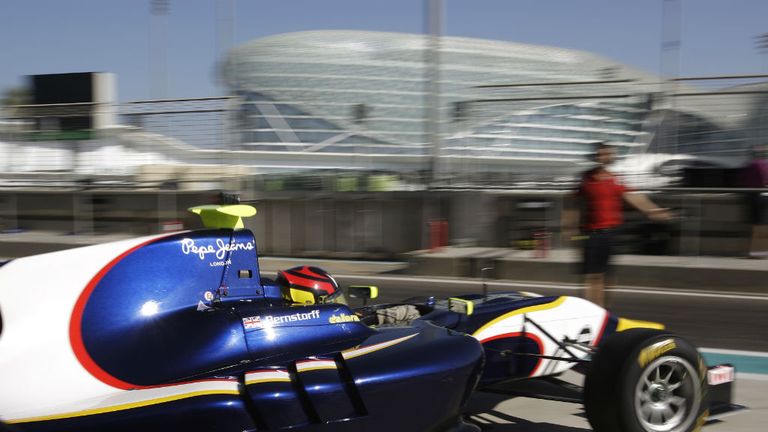 The entry-level single-seater series enjoyed a strong debut season in 2013, attracting some of the best rising talent from around the world, with Jake Hughes emerging as the inaugural champion.
The 2014 championship will be contested over 24 four races at eight meetings on five of the best circuits in the United Kingdom and the lure of a GP3 test is sure to be an added incentive to those competing.
"The class leading low cost and equality of equipment in the BRDC F4 championship is attracting a record number of very talented drivers," said MSV Chief Executive Jonathan Palmer whose company runs the series.
"The 2014 champion is therefore bound to be an exceptional talent and I'm confident he will quickly adapt to the 450bhp GP3 car. The Abu Dhabi test will be a great opportunity for our winner to showcase his ability and GP3 could well be an option for 2015."
Arden have been one of the most successful GP3 teams in recent years, winning the previous two drivers' titles with Mitch Evans in 2012 and Daniil Kvyat - who will race in F1 with Toro Rosso this season - in 2012.
"With the BRDC F4 championship clearly being the most competitive junior single-seater championship in the UK, its 2014 champion is inevitably going to be a great talent," Arden Sporting Director Julian Rouse said.
"We're very interested to see how they perform in our Arden GP3 car and the official GP3 Abu Dhabi test will give us the ideal opportunity to do this."
The 2014 GP3 Series starts in Spain on May 9-11 and you can see every race live on Sky Sports F1.