See turbo-era McLaren Formula 1 cars in action at Goodwood!
Check out Sky Tickets for access to Goodwood's new event
By Sky Sports Online
Last Updated: 18/03/14 5:30pm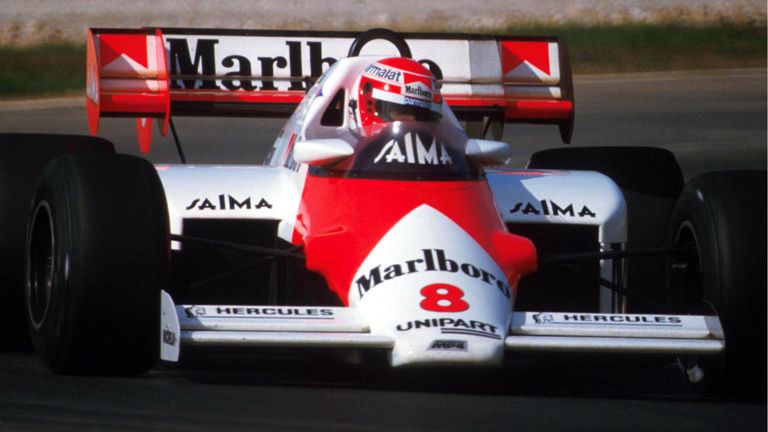 Next weekend (29-30 March) Goodwood hosts the 72nd Members' Meeting, a brand new motor racing event at the historic Goodwood Motor Circuit.
It's an invitation-only weekend of racing and entertainment, but Sky Tickets have been lucky enough to get their hands on a few tickets.
And there's a treat in store for F1 fanatics as McLaren will be bringing three famous turbo-era Grand Prix cars to the event.
The F1 Live Demonstration will showcase the McLaren MP4/2-01 which was last used in the 1984 season where Niki Lauda famously duelled with team-mate Alain Prost and eventually won the drivers' title by just half a point. Prior to preparation for the Members' Meeting the motor was last run in 2009, but the car has not been driven at any speed since it completed the Portuguese Grand Prix back in 1984.
In addition to this, you can expect two days of incredible motor racing action with unlimited access to the paddocks, the pit-building roof, the grid walk and all viewing points around the circuit. The festivities continue into the evening on Saturday with music, fireworks and a funfair. Children under 12 go free and crèche facilities are available - so treat the whole family to a great day out!
Sky Tickets has a limited number of tickets for Saturday, Sunday and the whole weekend available here - get yours now!