Ferrari's James Allison admits 'work cut out' to catch Mercedes after first 2014 round
Straight-line speed and braking stability marked as areas for improvement
By James Galloway
Last Updated: 19/03/14 9:34am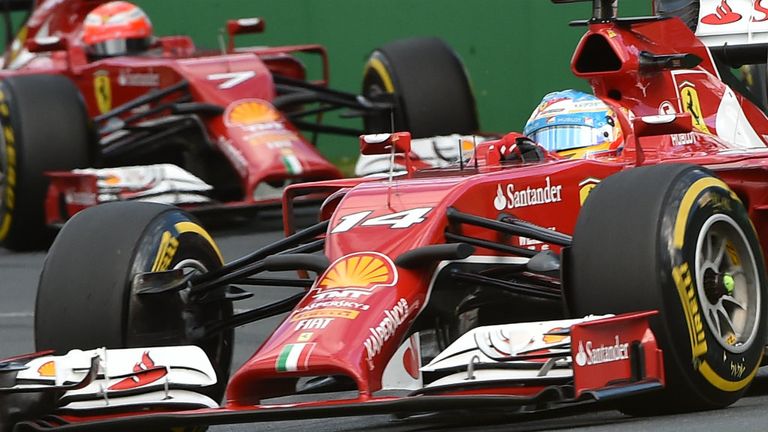 The Italian marque's management and drivers have made no attempt to hide their disappointment with the team's start to the new season after finishing off the podium and over half a minute behind race winner Nico Rosberg at last weekend's Melbourne curtain-raiser.
Although Ferrari's long-held record for reliability was emphasised by the fact they were one of only a handful of teams to get both cars to the finish in the first race of complex new technological era, they still experienced power issues with both cars and felt they had not fully maximised the F14 T's potential.
Nevertheless, while pleased with certain aspects of the new car's performance, Allison is aware there is copious room for improvement if Ferrari are to return to the winners' circle for the first time since last May.
"While we can take some satisfaction from the reliability shown by the F14T, it is clear that we have our work cut out to improve our car in order to compete on equal terms with the Mercedes team," Ferrari's Technical Director said.
"There is plenty about the F14T that is working very well: The starts and the pace in the corners - especially the high speed ones - are particular strong points, but we need to work further on the stability under braking and the speed on the straights."
Describing Ferrari's Melbourne form as "not acceptable", Allison declared: "But we intend to fight our way back up the grid with the improvements that we will bring to the car."
In-season attempts to claw back performance deficits have become a running theme for Ferrari since their last world title success in 2008 but Allison believes the good news this year is that the winter regulations reset means teams will be able to find larger chunks of time in one go.
"All the recent seasons in F1 have been characterised by a fierce development battle from March until November," he added.
"With all the new regulations this year, the opportunities to improve the car are legion and we can expect the race to improve the cars to be even more intense than normal."