Former Ferrari mechanic Nigel Stepney has died in a car accident
Briton a key figure in Schumacher years before 'Spygate' sacking
By Sky Sports Online
Last Updated: 09/05/14 3:44pm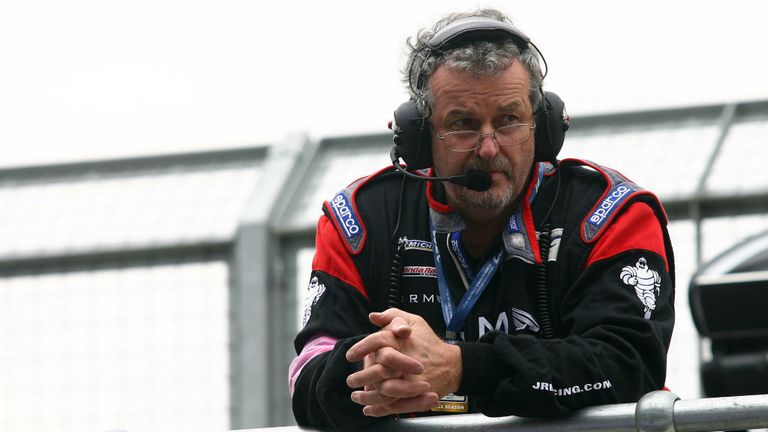 The Briton worked in F1 from the late 1970s for first Shadow and then Lotus and Benetton before joining Ferrari as a mechanic in 1992, rising to the role of race and test technical manager during the height of the Italian team's success with Michael Schumacher in the early 2000s.
He was sacked by Ferrari in July 2007 after the team alleged he had passed a confidential document of technical information on to then McLaren designer Mike Coughlan, an incident that gave rise to the long-running 'Spygate' saga which eventually resulted in McLaren being disqualified from that year's Constructors' Championship and fined $100m. Ferrari also accused Stepney of sabotaging their cars at the Monaco GP and brought about legal action in Italy.
Stepney went on to work for sportscar firm JRM as Racing Team Manager and Technical Director, winning the 2011 FIA GT1 World Championship, before leading them into the World Endurance Championship.
James Rumsey, the owner of JRM, paid tribute to Stepney.
"From the moment Nigel joined JRM in 2010, he was a vitally important member of the team and brought a level of engineering experience to us that was unrivalled," Rumsey said in a statement.
"A man that engineered Ayrton Senna at Lotus and helped to guide Michael Schumacher to five Formula One world championships with Ferrari was the perfect candidate to establish JRM as a serious team in circuit-based motorsport and the role that he played in achieving that standard will never be underestimated or forgotten.
"Nigel was an intense and fierce competitor and always strived for excellence in our racing. We certainly could not have achieved our level of success without his leadership and experience. Away from the track, he was a focused, driven and passionate member of the JRM Group, and a loving father to his family.
"The rest of the engineering and race team here at JRM learned an unimaginable amount from Nigel in the four short years he was with us and his death this morning has shocked everyone to the core. Today, the motorsport world has lost one of its greatest characters and competitors. He will be sorely missed and we send our sincere condolences to his family and the many friends he leaves behind."