Gene Haas has confirmed his team will not be on the F1 grid until 2016
Prospective owner also says he will likely set up a base in England
Last Updated: 17/08/15 3:51pm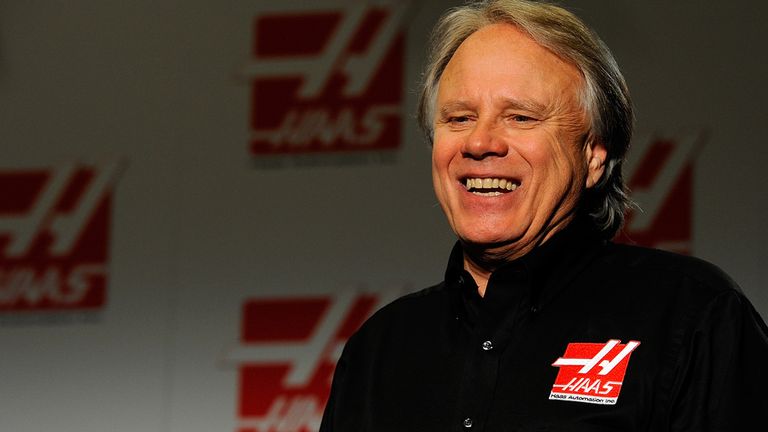 Gene Haas has confirmed his team will not be on the Formula 1 grid until 2016.
Motorsport's world governing body, the FIA, earlier this year granted Haas Formula a licence to compete in F1 from potentially next season.
But Haas, co-owner of successful NASCAR marque Stewart-Haas Racing, always knew it would be an improbable race against time to line up for the opening grand prix of 2015.
Given the logistical and infrastructure headaches, Haas has decided it would be in his and the team's best interests to delay matters until 2016.
"The plan is absolutely to launch in 2016 and we are fully committed to that. I don't think there is any doubt about that whatsoever," said Haas, speaking to Forbes magazine.
"I think we will be a better team because we will have more time to plan and we will be able to do a lot more engineering in Kannapolis (the team's headquarters in North Carolina).
"From a personal standpoint, I really would have liked to go racing in 2015. It was hard to sit there and say no. Trust me, I really wanted to go.
"The first year is always going to be tough, but I think by waiting a year we will probably only have six months of it being really tough because we will be better prepared."
Haas, who has also confirmed he is likely to set up a base in England to aid his plans, is to attend this weekend's Canadian Grand Prix in Montreal to run the rule over his rivals and how they operate.
"There are a lot of logistics we are going to learn this weekend," added Haas.
"We are going to be asking a lot of questions like 'How do you get that box from here to there?'; 'What are the logistics?'; 'Where are all the airplanes these things go in and what do they look like?'
"We are going to be looking for parts and pieces and looking very closely at what other teams bring, especially pit equipment, support equipment and getting an idea of their IT layouts and pit boxes.
"We are kind of familiar with that from the NASCAR side, but this is all different and new so we have to find the suppliers that build all that stuff.
"We are looking for transporters, infrastructure and pit boxes. We have to buy all that stuff because we are starting from scratch.
"If you had that stuff in place that would make a big difference. We don't have any of that at the moment. The good news is it will all be new."