Fernando Alonso says Felipe Massa 'playing' with him in closing stages of Austrian GP
Spaniard a fighting fifth as Ferrari's power deficit is once again laid bare
By Mike Wise at the Red Bull Ring
Last Updated: 23/06/14 12:20pm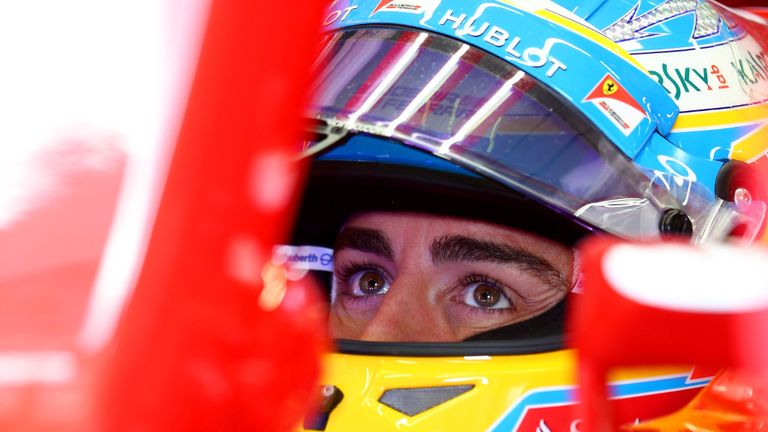 Mercedes' power advantage at the Austrian GP was such that Fernando Alonso reckoned Felipe Massa was "playing" with him in the closing stages of Sunday's race.
The Ferrari driver closed to within about a second of his former team-mate with a dozen of the race's 71 laps to go before Massa calmly started to pull away again in his Mercedes-powered Williams - Alonso therefore having to content himself with fifth place at the chequered flag.
With the German manufacturer's superiority once more underlined by Nico Rosberg leading Lewis Hamilton home in the works team's sixth one-two of the season, Ferrari's deficit was again laid bare in the scenic Styrian Mountains.
Alonso put in a typically spirited performance and even led the race for a short time around the second pit-stop window.
In truth, however, the closest the double World Champion got to the Silver Arrows was when he was passed by the fast-starting Hamilton on the opening lap.
"I was close with Massa at the end and then he pull away," Alonso said afterwards. "The same with Hamilton on the first lap; it was unbelievable, the difference between the two cars. If they're running with those settings, they will probably lap everyone.
"With Massa, I think he was just controlling the pace to be honest. I get close to him with ten or 11 lap to go and then when I was in the DRS zone, he pull away another two seconds. So he was playing a little bit."
Alonso's presence might once again have been conspicuous amongst rivals enjoying Mercedes' clear advantage but the Spaniard said he gained little satisfaction from it.
"Not much," he sighed. "It's been five years like this. There is always satisfaction that everyone believes you are always performing at your best. There's the respect from drivers, Team Principals and fans for the job that you do.
"But I prefer to have no respect and to win more trophies."
Although insisting that Ferrari have "definitely" progressed with their F14 T so far this season, Sunday's result suggested that, relatively speaking, the Scuderia are treading water.
Alonso is optimistic the steep development curve that F1's new hybrid formula offers will allow them to make headway in the next year. However, the same cannot be said for the balance of the current season.
"We saw some cases in the past that many things can change, especially this year, where we are very new with these regulations in 2014," he said.
"I expect 2015 again will be a big step for everybody, including Mercedes. We all will be better next year and definitely the teams that start with a lower baseline, we have more margin to improve.
"We will get closer or at the level of Mercedes and that's our hope."
But what about this year? "To Mercedes? Close the gap? Impossible," was Alonso's blunt assessment.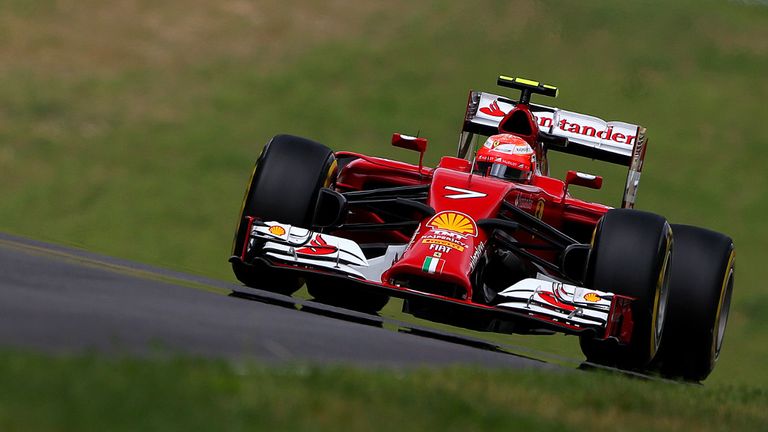 If anything, Kimi Raikkonen was even more vexed after finishing tenth in a sister Ferrari that still isn't handling how he would like it to.
"I hate it when there's no front end in the car and right now if I put any front end on, we lose the rear completely," the Finn grumbled.
"We try to balance it out and somehow get it to work but this seems to be very difficult and we still have a lot of work to do before we are happy with things. It will take time but for sure we'll get there at some point.
Santander British GP Tickets
"It was really difficult today, the car. We had the same issues the whole weekend really."
Raikkonen spat out one of his trademark comebacks during the race after being told over the radio that he must speed up to pass Jenson Button's McLaren. "Well give me more power then!" was the exasperated reply.
The 2007 World Champion eventually got by but said that braking was a bigger problem. "We had to go down [on power] but also after two laps I had some brake issues, they asked me to cool the brakes but I was fighting guys in front and behind me," he added.
"It's quite difficult after two laps when you've been asked to slow down with brake issues. Those kind of things should not be happening, we have to fix them."