FIA's Charlie Whiting calms driver concerns over 2015 standing restarts
FIA Race Director reveals all teams support the new idea
By James Galloway at Silverstone
Last Updated: 03/07/14 10:30pm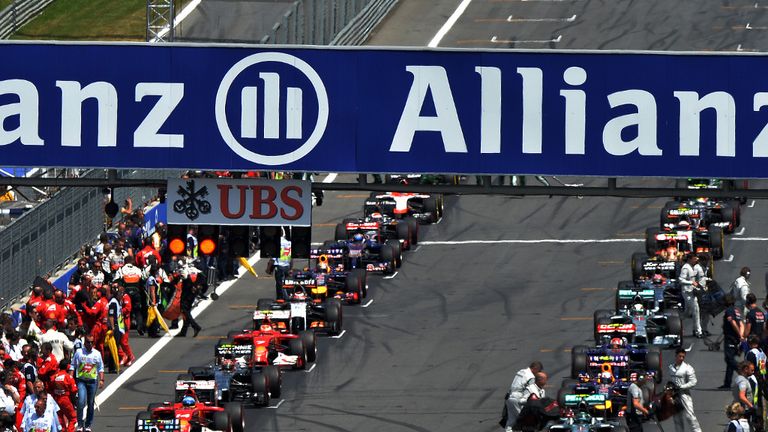 FIA Race Director Charlie Whiting is confident that drivers concerns over the controversial new-for-2015 standing restarts rule will be allayed.
Since details of the plan – which was last week ratified and inserted into next year's Sporting Regulations by the World Motor Sport Council - first emerged last month both drivers and fans have expressed concern over the implications of moving away from the traditional rolling restarts which follow Safety Car phases.
Their principal fears appear to centre on the likelihood of an increased disadvantage to the driver leading the race at the time of a restart, given positions rarely change hands in a rolling start, and concern over the state of cars and tyres mid-way through a race.
But speaking in a media briefing at Silverstone on Thursday to talk about the changes passed into the rulebook for 2015 by the WMSC, Whiting played down the twin complaints.
"I've heard some drivers express concerns, but I think we can allay those fears," he told reporters.
"Two things drivers were concerned about. One was fairness. Fairness being a leader is more likely to lose his lead from a standing start than he is from a rolling start. Whether that's true or not, I'm not quite sure. Equally, if you're in second place you might actually like the idea if you are able to take the lead, which you probably wouldn't do in a rolling start.
"Then there were some concerns about starting from a standing start on worn tyres, but I think what you've got to remember that until you get to the point where there is a standing start, the Safety Car procedure will be exactly the same as before.
"So that means if you are on worn tyres any driver is likely to pit anyway – they do it now, so there's no reason why they shouldn't do it under the new rules. So I think the chances of a driver resuming the race on a standing start on very badly-worn tyres is very low. Those are the only concerns I've had so far."
Safety questions have also been raised given more accidents tend to occur from standing starts, but Whiting argued: "Of course you are more likely, statistically, to have incidents at a standing start than any other time in the race, but no driver wants that to happen and no driver will cause it to happen.
"I don't know if there is any added risk, personally."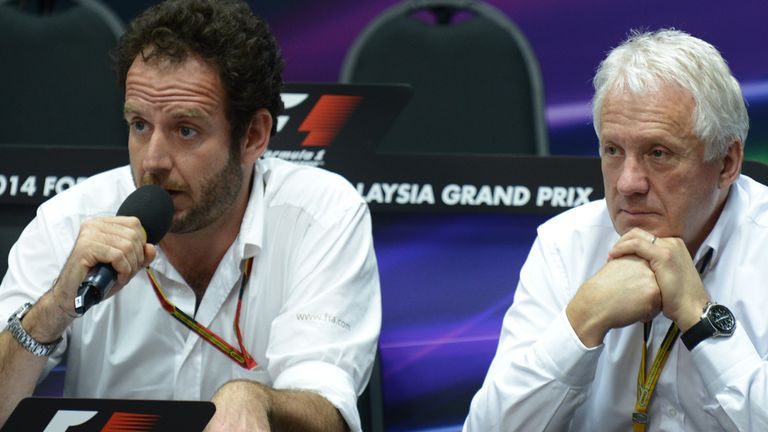 He also revealed the process behind the new rule's implementation. Confirming that the idea had originated from one team, Whiting said it was subsequently embraced by the rest of the grid.
"First of all it has to be remembered that this was the suggestion from a team. I put it to the rest of the teams and they all agreed that it was a pretty good idea. In fact, I've rarely seen such enthusiasm for a new idea," he told reporters.
"It's not without its difficulties, there will be certain things that we need to sort out with marshals and line boards and things like that, but the idea of it is based on the rationale that the start is the most exciting part of the race in most people's view.
"If you have another one it would also be extremely exciting – that's the idea. This was embraced by all the teams at team manager level, then it was discussed in the Formula 1 Strategy Group. They also unanimously felt it was a good way to go to improve the spectacle of Formula 1. It then went to the Formula 1 Commission and then the World Council, they felt it was also a good thing for Formula 1.
"The teams were 100 per cent behind it."
Watch the 2014 British GP live on Sky Sports F1. Extensive coverage of the Silverstone race weekend begins with Friday Practice from 9.45am on July 4.