Romain Grosjean not ruling out Lotus exit at the end of the 2014 season
"I miss fighting for podiums," ambitious Frenchman declares
By James Galloway at Silverstone
Last Updated: 05/07/14 10:47am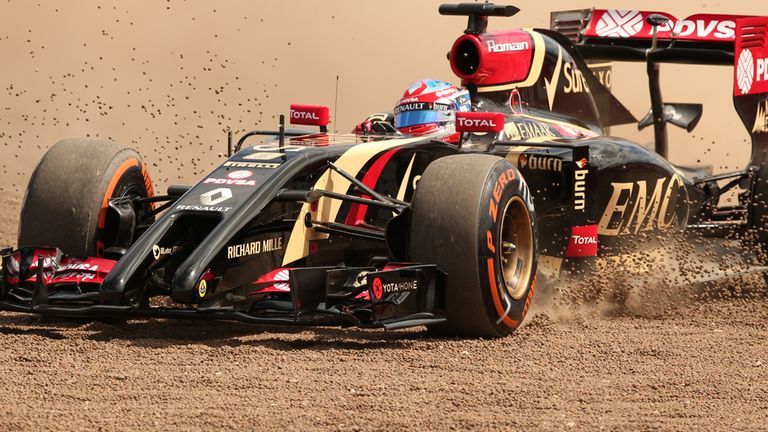 Lotus's Romain Grosjean has added fresh impetus to Formula 1's simmering driver market by admitting that his 2015 plans are "open" and making clear his desire to become a grand prix winner.
Since successfully shedding his reputation as one of F1's wildest drivers with a string of impressive podium-finishing drives last year, Grosjean has become one of the sport's most highly-regarded stars, a status that has remained intact despite Lotus's own fall down the order at the start of 2014.
Vacancies at teams currently at the front of the grid for next season look unlikely given most of their respective drivers remain under contract over the winter, but McLaren's 2015 line-up is far from certain and Grosjean's name has been one of many put in the frame.
The Frenchman's ties to the Woking outfit's new Racing Director Eric Boullier – the Frenchman was his Team Principal and manager up until this season at Lotus – make such a switch more credible were the team to dispense with either Jenson Button or Kevin Magnussen and fail to land any of the World Champions they have increasingly been linked with.
And although playing down the Boullier link when quizzed about his future at the British GP, Grosjean nonetheless didn't attempt to disguise the fact that his future could lie away from Lotus.
"You always think about your future. I've been here for a little bit, I know the team very well, but on the other hand I want to win races as well," said Grosjean, who landed a Lotus race seat in 2012 after an brief and unsuccessful spell at the Enstone outfit in 2009.
"So things are open, but it's not because Eric is there that things are that simple."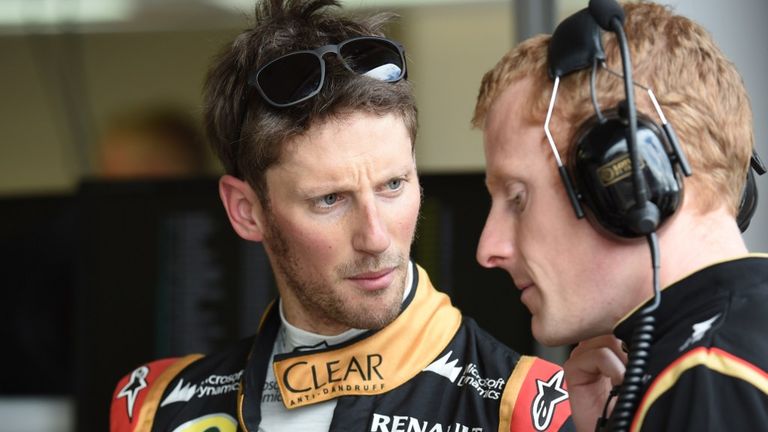 While McLaren, currently sixth in the Constructors' Championship, will switch from Mercedes to Honda engines from next season, Grosjean's current employers are currently being strongly mooted as the team to replace their rivals on the German manufacturer's customer roster in 2015.
Lotus's current Renault power unit is significantly down on power compared to the class-leading Mercedes and Grosjean admitted that such a switch over the winter "could be" the key to him deciding to stay on.
The 28-year-old, who also has strong links with Renault and fuel supplier Total, made clear he has sights trained on becoming one of F1's most successful drivers and that such ambition would drive his decision-making process.
"It's early stages and what I really want now is to win my first grand prix of course – and why not trying to become World Champion?" he declared. "So that's what I'm going to focus on. I know that here we have some very good people and the team is back to a fighting level, and that helps things.
"I miss fighting for podiums and I miss drinking the champagne on Sunday afternoon. That's what I want – that's what all of us want. When you taste it once you don't not want to taste it for a long time."
The former GP2 Champion, though, denied that Lotus's current problems with the E22 would be transformed by having access to the best engine in the field.
"The car isn't as good as last year – that's no lie," he conceded.
"Of course, we are struggling with a lack of power from the engine which can explain a little bit the loss of performance. But on the other hand there's still Toro Rosso and Red Bull which have the same power unit and we need to try to beat them. I think the car hasn't been as good as last year but it's not as bad as it looks. When every box is ticked then we can go P5 in Barcelona and it's not coming out of the blue.
"On paper the basis is there but we struggle to put everything together."
But put to him that joining a team such as currently underperforming McLaren could be a risk in itself, a philosophical Grosjean replied: "You tend to always think that the grass of the neighbour is greener than yours.
"Sometimes it is, sometimes it's not, so every time you change something there's a risk. You change the engine there is a risk, you change the staff there is a risk, you change team there is a risk. But we take every day when we run in the car, so it's part of the job."
Watch the 2014 British GP live on Sky Sports F1. Our extensive coverage of the Silverstone race weekend continues with Qualifying from midday on Saturday.