FIA confirms 20-race calendar for the 2015 F1 season following return of Mexican GP
USA now before Mexico as Singapore and Japan run back-to-back
By James Galloway
Last Updated: 17/03/15 3:21pm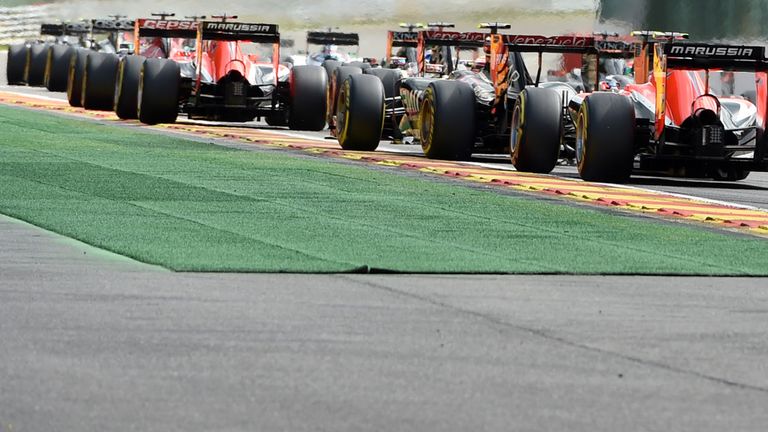 The FIA has officially confirmed that the 2015 Formula 1 season will run to a 20-race calendar, with the schedule containing only minor tweaks from a leaked list which circulated at Monza.
As per the calendar which was given to the teams for inspection at last week's Italian GP, next season's roster is back up to the record high of 20 races first set in 2012 following the return of the Mexican GP, with the schedule otherwise largely following the pattern of this year's 19-date version.
There are, however, a couple of key date changes over the final flyaway rounds. Singapore and Japan are now slated to run back-to-back in late September - meaning what will be Russia's second grand prix will be a standalone event - while the U.S. GP at Austin will now take place a week before F1's return to Mexico, on October 25.
As has become tradition, the season curtain-raiser is in Australia, on March 15, with the campaign to again finish in Abu Dhabi, on November 29 - the latest finish to a campaign since 1963.
Despite complaints this year about the creation of a two-week gap between Australia and Malaysia, a fortnight break remains between the two opening rounds, with Malaysia and Bahrain therefore the first of four back-to-back events on the schedule.
The 2015 British GP will take place on July 5.
The 2015 FIA Formula One World Championship calendar
15 March Australian GP
29 March Malaysian GP
5 April Bahrain GP
19 April Chinese GP
10 May Spanish GP
24 May Monaco GP
7 June Canadian GP
21 June Austrian GP
5 July British GP
19 July German GP
26 July Hungarian GP
23 August Belgian GP
6 September Italian GP
20 September Singapore GP
27 September Japanese GP
11 October Russian GP
25 October U.S. GP
1 November Mexican GP
15 November Brazilian GP
29 November Abu Dhabi GP
Meanwhile, in an additional announcement following a meeting of the World Motor Sport Council in Beijing, the FIA said that the process for drivers applying for superlicences - the mandatory requirement for all drivers to compete in F1 - would be reviewed.
Under the current system young drivers qualify if they have finished in the top three of certain junior championships within the previous two years – including GP2 – or be the reigning champion in the Formula 3 Euroseries or national equivalents. Otherwise they have to have completed at least 300km in a current F1 car consistently at racing speeds over a maximium period of two days.
However, Toro Rosso's decision to hand 16-year-old Max Verstappen his F1 debut for next season after just a single year in the European F3 Championship – a series which doesn't qualify a driver for a superlicence directly - has raised questions about whether the existing licence regulations remain relevant.
"A mandate has been given to the FIA Administration to review the qualification and conditions for the issuing of a super licence, in consultation with all parties concerned," the FIA statement read. "A proposal will be put forward for WMSC approval in December for implementation in 2016."