Former Red Bull aerodynamic chief Peter Prodromou starts work back at McLaren
Prodromou joins revamped design department as chief engineer
By James Galloway
Last Updated: 15/09/14 11:42am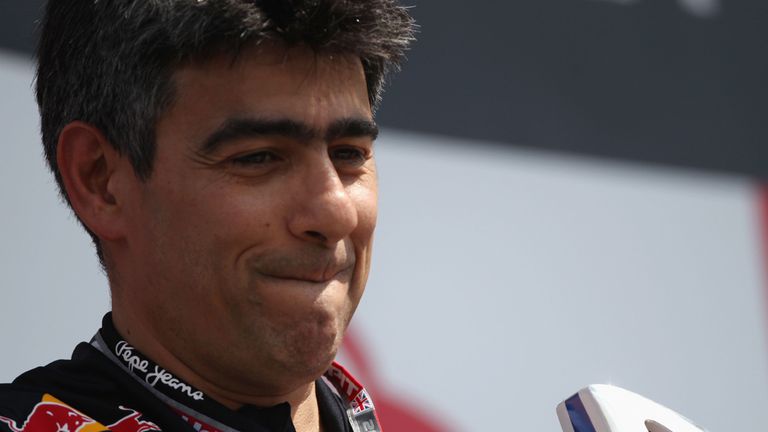 Highly-rated aerodynamist Peter Prodromou, who was a key part of Adrian Newey's multiple title-winning design team at Red Bull, has finally officially started work at McLaren as their new chief engineer, nearly a year after his return to Woking was first revealed.
Prodromou previously worked for McLaren for 15 years before moving to Red Bull in 2006 to head up their aerodynamics department under Chief Technical Officer Newey, with four successive world championship doubles following from 2010.
McLaren announced at last October's Japanese GP that Prodromou would return once he had seen out the remainder of his Red Bull contract, which was thought to mean 2015 when the Woking outfit reunite with Honda power. Red Bull and McLaren then became engaged in a tug-of-war over the services of Dan Fallows, who opted to return to the World Champions as successor to Prodromou having previously agreed to switch to Woking.
With a resolution appearing to have since been reached between the two rivals teams over the two personnel, McLaren on Monday announced Prodromou had "today joined McLaren Racing's design department in the role of chief engineer".
"It's fantastic to return to McLaren, and to see a mixture of faces old and new.  Of course, I have first-hand experience of just what a passionate, focused and capable race team exists within these walls, and I've already seen the enthusiasm and positivity that exists to return McLaren to world championship-winning glory, Prodromou said in a McLaren statement.
"I, too, am determined to work flat-out to do everything I can to help initiate a new chapter of success in McLaren's history."
Described as a "key appointment" by the team, Eric Boullier says Prodromou arrives at McLaren at the end of the restrucuturing phase in their design department as the former champions aim to return to race-winning ways.
"On behalf of everyone at McLaren, I'd like to welcome Peter to the team," the Team Principal said.
"He joins us at an auspicious time; we've spent much of 2014 working to develop and organise our design department, and his arrival neatly coincides with the conclusion of that restructuring."
"Peter has proved beyond doubt that he's one of the most capable and intelligent engineers in Formula 1, and everyone at McLaren is looking forward to the contribution he'll make as we push ahead with our ambitious plans for the future."
The 2014 Singapore GP is live only on Sky Sports F1 this weekend, with our coverage beginning with Practice from 10.45am on Friday.