Gene Haas says first five years in F1 about survival & they'll learn lessons of others
New owner feels his start-up will be better placed than 2010 entrants
By James Galloway
Last Updated: 17/08/15 3:52pm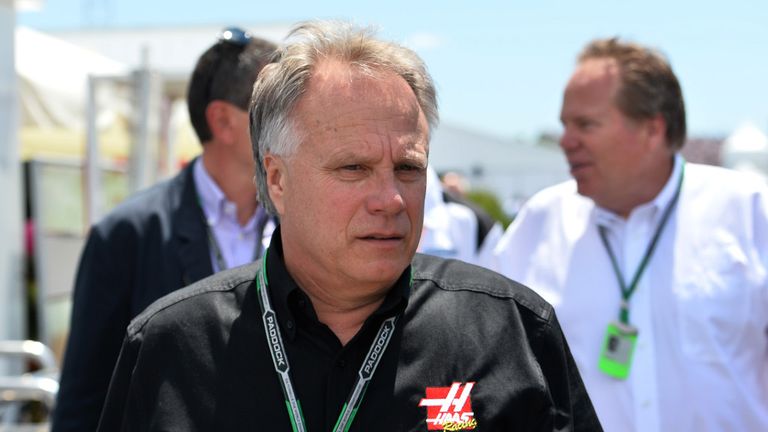 American businessman Gene Haas has admitted that simply "surviving" in F1 has to be his new team's primary objective for their first five years on the grid when they make their debut in 2016.
The successful NASCAR team owner and industrialist will launch his Haas F1 Team in time to join the sport for the season after next with the outfit to be based alongside the American's exisiting business interests in North Carolina.
Haas will become the first new team to join the grid since the sport accepted the entries of three start-up outfits in 2010 – Caterham, Marussia and HRT. However, the tale of the 2010 entrants has proved to be a turbulent one and could act as a potential warning to any new team entering the sport. While HRT folded at the end of 2012, Caterham and Marussia have remained rooted to the back of the grid after five seasons with the Leafield outfit's own future now on the line amid an ownership dispute.
And despite his firm's pedigree in U.S. motorsport, Haas is under no illusions about what his F1 team's challenge to establish themselves will be like and has warned against the likelihood of short-term success.
"I think in the first five years it's just surviving. I don't have any expectations of grandeur that we're going to go out there and win championships. If we could even win one race in five races that'd be a tremendous success," Haas told CNN.
"Just the association of being with Formula 1 basically takes our brand from nobody to in the stratosphere. Sooner or later we'll march up. I'm not expecting to beat anybody, just maybe beat the guys at the back."
Haas, though, believes that the 2010 debutants all made mistakes in the early stages of their entries into his F1, and his outfit have therefore learned what not to do.
"I think that the biggest problem they had is trying to get to the grid so fast they wound up having to take on partnerships that maybe weren't thoroughly thought out and wound up making a lot of mistakes," Haas added.
"Inevitably they didn't have the resources or the cars weren't properly put together because they rushed things."
Nearly a year and a half before the likely start of 2016 pre-season testing and Haas have already secured one significant partnership having agreed a technical deal with Ferrari which will see the famous Italian marque provide their full power unit to the team along with technical support.
"Ferrari wanted to go beyond being just an engine supplier and they were going to help us with the basic structures of the car," Haas added.
"It's an honour to have Ferrari help us in this way and we take all the help they can give us because you can't really get better than Ferrari."