Graeme Lowdon thinks the team formerly known as Marussia can continue in F 1
Former Banbury President insists interest from potential investors remains
By Mike Wise
Last Updated: 09/11/14 3:58pm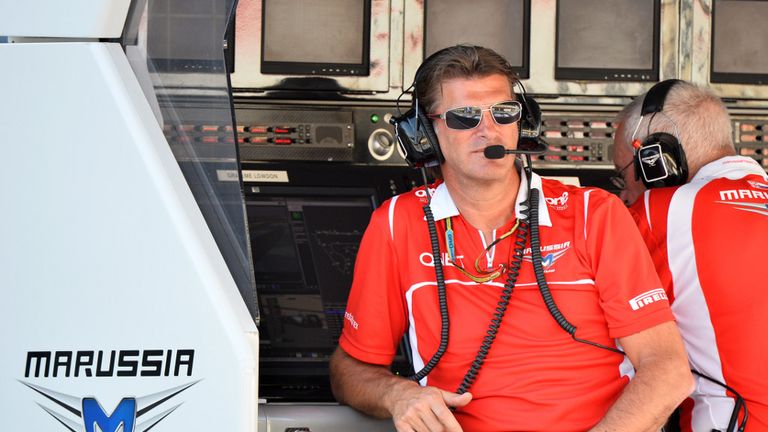 Graeme Lowdon still thinks that the team formerly known as Marussia can continue in Formula 1 – perhaps even in Abu Dhabi's season finale.
Lowdon, who was President and Sporting Director of the Banbury outfit, insists that interest from potential investors remains.
Administrators wound the team up on Friday with the loss of around 200 jobs. Speaking at the time, they said that "sadly no solution could be achieved to allow for the business to continue in its current form".
Speaking to Sky Sports F1 ahead of Sunday's Brazilian GP, however, Lowdon insisted: "I don't feel like there's no way back. We're very competitive people and we'll keep fighting until there's absolutely no chance at all.
"At the moment there's still very much a chance that we can compete in 2015 and beyond and indeed in Abu Dhabi.
"It's been a very busy weekend; we've worked very closely with Geoff Rowley, the administrator. I think we owe it to all of the guys who've helped get us here, the fans, our drivers including Jules [Bianchi]; we owe it everybody to try everything we can to ensure that this team continues."
An entry had been submitted for next season as Manor F1 Team and Lowdon said their 2015 chassis was on schedule as of Friday.
"We've had to solve an awful lot of problems that we were presented with, and I think we've solved virtually all of those now – we're right down to one or two pivotal things that need to happen, and they could happen very quickly," he said.
"There is a lot of interest from potential investors and if we can ensure we have a solid footing to move forward then we'll do so.
"There are very, very few things that need to be solved for us to be back in the paddock and racing."
With Caterham using a crowdfunding drive to try and push their way to survival, the spectre of three-car teams making up the numbers looms large.
Reports on Sunday suggest that Red Bull and Ferrari will run third cars in 2015 but Lowdon insists that fans don't want to see it.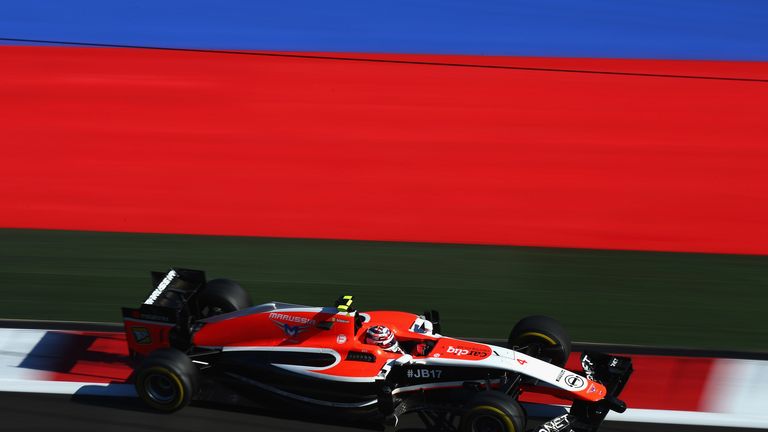 "The biggest asset that this sport has are the fans. We have an enormous fan base and I personally don't think that the fans want to see fewer teams; I don't see the point in it at all," he said.
"I think, as a contingency measure, maybe it makes some kind of sense. But that would be a sad reflection of the sport – if we saw some sort of short-term, reactive, contingency coming into play.
"I think what the fans want to see is more teams competing and they want to see some kind of parity, so that the best drivers are competing wheel-to-wheel."
Lowdon also gave an update on the condition of Bianchi, who was critically injured when his car crashed into a recovery vehicle during last month's Japanese GP.
"Jules is very much in our thoughts at the moment," he added. "There's no change in his condition, he's still stable but critical, and the thoughts of everyone in the team and his very wide fanbase are very much with Jules at the moment."