Bernie Ecclestone believes it's pointless for F1 to a chase a new younger audience
Sport's CEO tackles ageing demographic, social media and teams' cash crisis head-on in wide-ranging interview
By James Galloway and Mike Wise
Last Updated: 25/11/14 5:41pm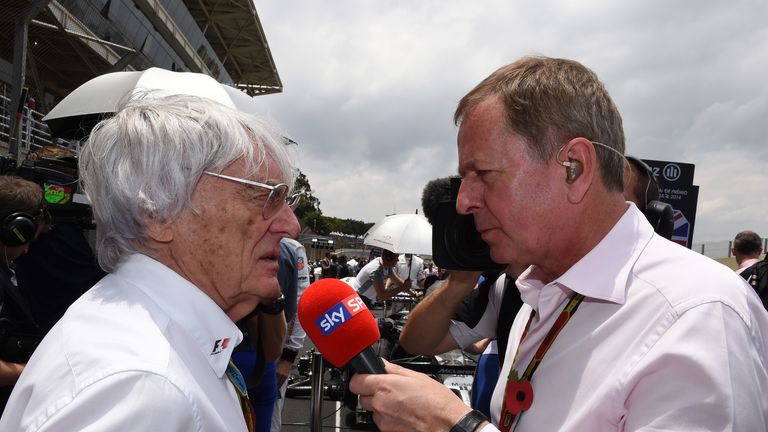 Bernie Ecclestone believes it is pointless for Formula 1 to chase a new younger audience of fans as the sport's blue-chip sponsor roster is a bad fit for such a target market.
In a wide-ranging interview with Campaign Asia-Pacific magazine, Ecclestone was quizzed on some of the off-track issues that have dominated the season – including the cost of competing and F1's use of social media.
Ecclestone, the sport's CEO, believes it is difficult to ascertain what exactly the youth market wants and that in any case they are the wrong target audience for many of F1's big sponsors.
"I'm not interested in tweeting, Facebook and whatever this nonsense is. I tried to find out but in any case I'm too old-fashioned," the 84-year-old said. "I couldn't see any value in it.
"And, I don't know what the so-called 'young generation' of today really wants. What is it? You ask a 15 or 16-year-old kid, 'What do you want?' and they don't know. The challenge is getting the audience in the first place.
"I say to some of these people who start this nonsense about social media, look at what tobacco companies tried to do - get people smoking their brand early on because then people continue smoking their brand forever.
"You have a brand that you want to put in front of a few hundred million people, I can do that easily for you on television. Now, you're telling me I need to find a channel to get this 15-year-old to watch Formula One because somebody wants to put out a new brand in front of them? They are not going to be interested in the slightest bit.
"Young kids will see the Rolex brand, but are they going to go and buy one? They can't afford it. Or our other sponsor, UBS - these kids don't care about banking. They haven't got enough money to put in the bloody banks anyway. That's what I think."
Ecclestone did accept that F1 needed to make better use of social media to promote itself, although at the same time he argued that prospective younger fans now had a bigger array of activities than ever to spend their time on.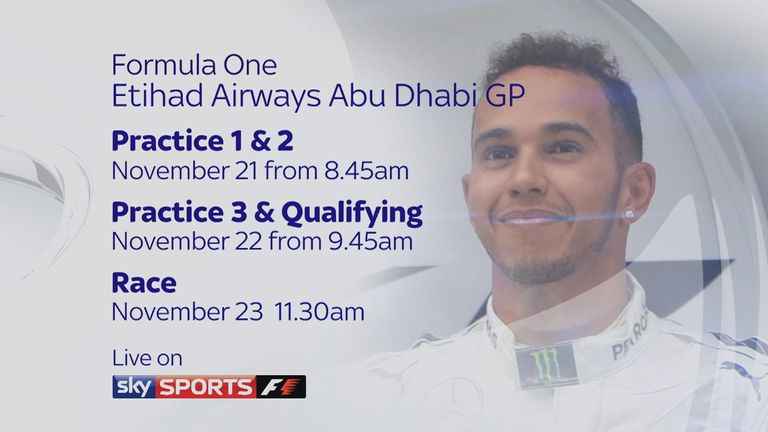 "You're right that we should use social media to promote Formula One. I just don't know how," he admitted. "They say the kids watch things on [tablets and phones], but it doesn't mean they're watching Formula One. And even if they are today, will they still watch it when they are 40?
"The world has changed so much in the last few years, and I doubt that's going to stop. But with all the technology out there are limits to what we can do and the amount of time people can watch something."
On the issue of costs, meanwhile, Ecclestone reiterated his recent argument that the struggling teams at the back of the grid should be managing their finances better.
He also denied that the demise of both Marussia and Caterham would have a negative effect on the sport, claiming that both teams have only come to wider attention because they have run into difficulties.
"Nobody will miss the two teams because they're not front-running teams; they've only got a name that people would know because of the problem they're in. If you want to get recognised you've got to do something," Ecclestone claimed.
"This poor guy in South Africa [Oscar Pistorius], for instance, has got more interest because of what happened with him than when he was winning gold medals. He won medals and afterwards nobody thought about him. If this case hadn't happened he would have been forgotten, probably. Same with these two teams.
"You need teams like Ferrari. If you go anywhere and you say to somebody 'Ferrari', they'll know what you're talking about. If you say 'Marussia', they won't. So that's it.
"It's brands again, isn't it? Ferrari's a brand and it's a brand that's particularly connected to a product and it's known for that product."
More from Bernie Ecclestone on:
His ambition for Formula 1:
"Unlike most of the successful people who tend to think they're geniuses, I think most of us are just lucky and happen to be in the right place at the right time. I never thought about being global. It just happened. Things fell into place."
The F1 brand:
"Obviously for people involved in Formula One for marketing we have a worldwide audience and an audience in the right bracket for people that are perhaps what you might call up-market. We're different to the football crowd, if you like."
On F1's entertainment factor:
"Entertainment is what people want to see. If you asked me tonight to go to the ballet and said it's fantastic, I would say, it's not for me.
"I just can't understand the reason why they have these girls dancing on their toes. Why don't they get taller girls? It would be so much easier."
On whether F1 is in crisis:
"No. Good or bad, I've been around Formula 1 a long time and I've seen it all."
On whether F1 is too expensive:
"Just don't spend as much. The teams don't need to be in financial trouble. It's the same for everything in life, isn't it, really? It's the same problem with ladies and credit cards."
On helping F1 reach a younger audience:
"I don't know why people want to get to the so-called 'young generation'. Why do they want to do that? Is it to sell them something? Most of these kids haven't got any money. I'd rather get to the 70-year-old guy who's got plenty of cash."
On using social media to help F1 engage with younger fans:
"How are you going to get all the fans to meet these drivers, who don't even want to meet their girlfriends?"
On what drives him:
"I run the business from day to day. I get up in the morning and I really don't know what's going to happen."
On the critics:
"I don't say anything to these people because the majority of them don't have the slightest idea what they're talking about."