Abu Dhabi Test, Day Two: More trouble for McLaren-Honda on final day of F1 2014
Just five laps across two-day test for Honda's new power unit; Champions Mercedes end 2014 on top with debutant Pascal Wehrlein; GP3 title winner Alex Lynn debuts for Lotus
By James Galloway
Last Updated: 26/11/14 4:29pm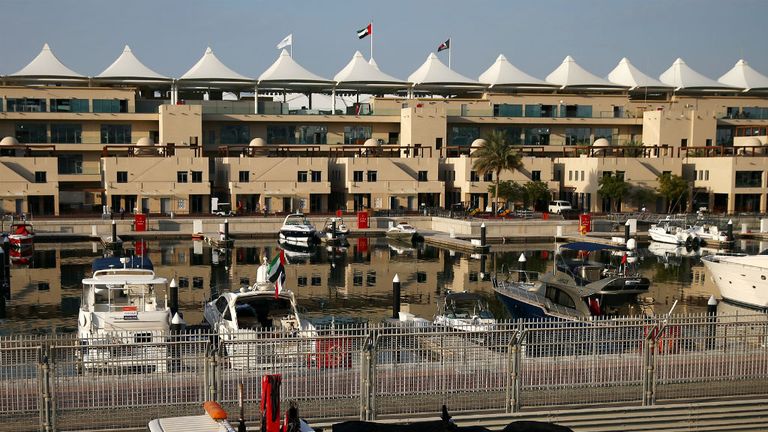 McLaren's problematic start to their new Honda era continued on the second and final day of the Abu Dhabi test as their interim car completed just two laps.
Electrical and fuel/data exchange issues had limited the MP4-29H to just three laps on its official test debut on Tuesday and, despite the hope that they would be able to build up the length of their runs on Wednesday, the mileage count scarcely improved with only two laps registered.
Test driver Stoffel Vandoorne again missed all of the morning session as McLaren's engineers worked to resolve fresh electrical problems and when the Belgian did eventually take to the track with just over an hour of the day's running to go the car stopped out on track on just its second lap.
To put McLaren-Honda's limited early mileage count into some more encouraging context, Red Bull racked up just 11 laps with long-standing suppliers Renault's then all-new turbo across the opening two days of 2014 testing at Jerez back in January and they went on to finish second in the Constructors' Championship. McLaren's bonafide 2015 Honda-powered car will debut at the start of pre-season testing in February.
"Although this looked like another difficult day, this is just part of the learning experience we expected when we took on the interim car programme. And, to be honest, I'd rather be ironing out these problems here in Abu Dhabi, than discovering them in Jerez, next February," said team boss Eric Boullier.
"It's definitely been a positive for both McLaren and Honda to conduct this test – there have been some troublesome issues, but we've made progress. We've also made an excellent start to the relationship – communication and interaction have been great, and you can really feel the positivity and sense of purpose in the garage. Any mileage we accrued this week would simply have been a bonus."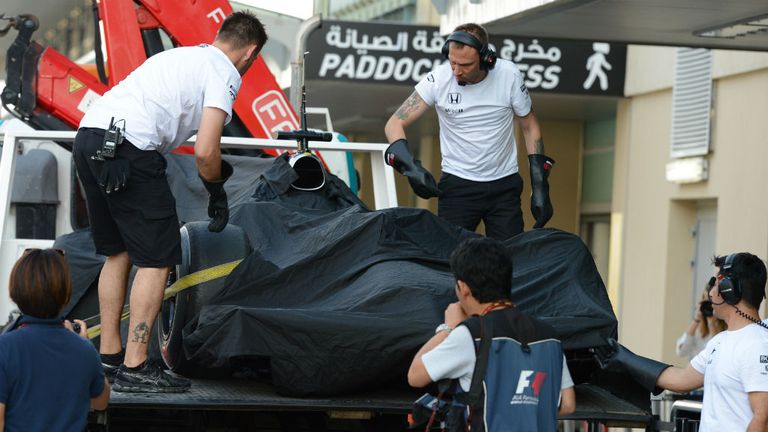 With the other nine teams in action naturally able to complete far more laps with their respective cars given they have run them all season, there were some high lap counts elsewhere – although F1's on-track action for 2014 ended with an unfamiliar name in a very familiar car at the top of the timesheet.
World Champions Mercedes, who confirmed they tested some new parts for 2015', handed German youngster Pascal Wehrlein the dual honour of his personal F1 test debut and the final ever official run for anyone in the W05, the all-conquering car which has utterly dominated the 2014 season.
The 20-year-old, who this year became the youngest race winner in DTM history and was made Mercedes' F1 reserve driver in September, competed 96 laps in a best time of 1:42.624 right at the end of the day.
"I really enjoyed today; it was a great day," Wehrlein said afterwards. "The change between a DTM car and a Formula One car is a big difference, so this was the biggest challenge today, particularly with the brakes. It's a fantastic racing car; it's good to see myself quickest but at the end of the day it doesn't matter as everyone has a different test programme."
There were significant debuts elsewhere too with Britain's newly-crowned GP3 Champion Alex Lynn given a run-out by Lotus in the afternoon session and Italian youngster Raffaele Marciello spending the whole day in Ferrari's F14 T.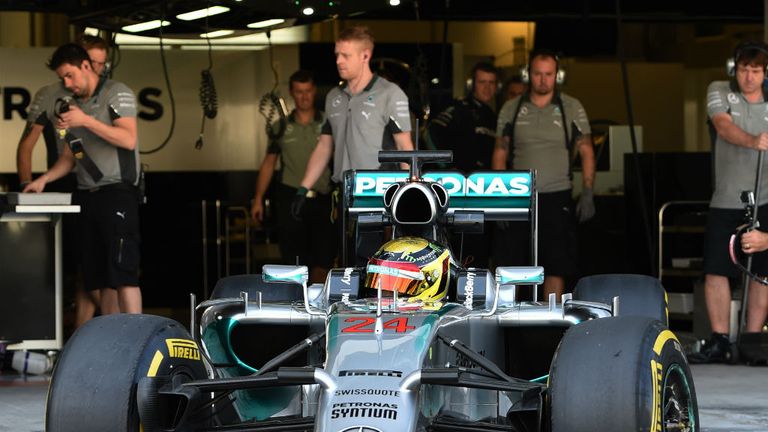 It was Marciello who wound up second to Wehrlein on the timesheet - albeit over half a second back - with the youngest driver of all, 17-year-old Max Verstappen, a solid third for Toro Rosso after the Dutchman lost track time on Day One after a crash when his suspension broke.
"Today was a dream come true. For an Italian, to jump into a Ferrari, at an official test no less, is a really strong emotion and I am grateful to the team for giving me this opportunity," said  Marciello. "It was impossible not to think about Jules: he and I joined the Ferrari Driver Academy at the same time and if I am here today, it's in part because he is not. Jules taught me to always push myself to the limit and here today, I tried to do that for him."
At the end of his second day of testing for new team Sauber, Marcus Ericsson recorded the most laps of all - 112 - to go fourth-fastest with Will Stevens capping a whirlwind week in his career with the fifth-best effort for Caterham. It remains to be seen, however, whether the Leafield-based outfit will return when F1 testing resumes at Jerez in little over two months' time.
Australian Spike Goddard was the fourth testing novice in action with his rather better-known countryman Daniel Ricciardo, at 25 years old, actually the most experienced driver in the field. The Red Bull driver registered almost 90 laps on the RB10's final outing, although his day was cut slightly short by an afternoon mechanical failure.
"Obviously we got cut short by a couple of hours and it would have been nice to finish the session, but we did a lot of laps and all of those were productive," said Ricciardo. "There was a little bit of work with this year's tyres and a bit with next year's, trying to understand how those behave.
"We also did quite a few things on starts, trying to understand what's happening there, which was positive. I felt pretty good in the car. It's a good way to end the season, we achieved a lot. Now that's it, a bit of time off and look forward to next season."
Lynn's F1 debut saw him complete 52 laps in the Lotus E22 and outpace Esteban Ocon, who ran in the car in the morning, by nine tenths of a second.
Abu Dhabi Test Day Two Timesheet:
1) Pascal Wehrlein, Mercedes, 1:42.624, 96 laps.
2) Raffaele Marciello, Ferrari, 1:43.208, 91 laps.
3) Max Verstappen, Toro Rosso, 1:43.768, 78 laps.
4) Marcus Ericsson, Sauber, 1:44.551, 112 laps.
5) Will Stevens, Caterham, 1:44.888, 76 laps.
6) Spike Goddard, Force India, 1:44.944, 89 laps.
7) Daniel Ricciardo, Red Bull, 1:45.151, 88 laps.
8) Felipe Nasr, Williams, 1:45.937, 83 laps.
9) Alex Lynn, Lotus, 1:46.168, 52 laps.
10) Esteban Ocon, Lotus, 1:47.013, 34 laps.
11) Stoffel Vandoorne, McLaren, No Time, 2 laps.