FIA scraps double points at F1 finale among a host of rule changes for 2015
Standing restarts won't be used; Virtual Safety Car to be introduced; Safety Car to no longer wait for lapped cars to catch pack; 10-second penalties added to list of driver sanctions; Super Licence age increased to 18 from 2016
By William Esler and Pete Gill
Last Updated: 11/03/15 3:07pm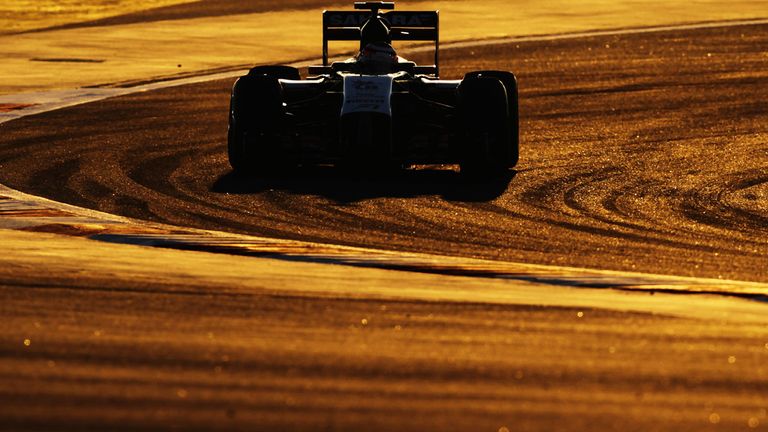 The FIA has confirmed it will scrap the controversial double points finale to the F1 season as part of a raft of rule changes for the 2015 campaign.
The decision to award double points for the season-concluding Abu Dhabi GP last year provoked outrage among F1 fans and, while it did not influence the championship outcome, has been dispensed with after just one season. For every race in 2015, the victor will earn 25 points. 
Following successful trials after practice sessions in 2014, a Virtual Safety Car will be introduced next year. "It will normally be used when double-waved yellow flags are needed on any section of track and competitors or officials may be in danger, but the circumstances are not such as to warrant use of the Safety Car itself," the FIA confirmed.
In another new procedure, the Safety Car will now pit once the last lapped car has passed, rather than waiting for lapped cars to catch the pack.
Following a Safety Car period the races will resume with a normal rolling start behind the leader after the standing starts proposal was rescinded.
In a controversial exploitation of a hitherto-unrecognised loophole in the regulations, engine providers Ferrari, Mercedes and Renault will be allowed to develop their 2015 engines beyond the February 28 homologation deadline. 
Whereas in 2014 each driver had five power units at his disposal, the 2015 allocation has been reduced to just four. It will only be increased to five if the schedule is increased beyond 20 races. 
Meanwhile, the replacement of an entire power unit will no longer result in a pitlane start in 2015. Instead, penalties will be applied cumulatively for individual components of the power unit. Grid penalties for power unit components will no longer carry over to the following race if the entire penalty cannot be served. Time penalties will be introduced instead, running on a sliding scale depending on the number of penalty places still to be served.
A ten-second stop-and-go penalty, which can be served before a pitstop is carried out, will be introduced in 2015 after a similar five-second stop/go penalty was successfully introduced for 2014. If the penalty is imposed in the final three laps and isn't taken, 30 seconds will be added to the driver's race time. 
Any pitstop release during a race deemed to be unsafe will trigger a ten-second stop-and-go penalty, as will three reprimands during the season.
If a team member or any team equipment remain on the grid after the 15-second signal is sounded, the associated car must start from the pitlane.
In a further tweak, instead of entering parc ferme conditions at the start of Practice Three, a car will only be considered to be in parc ferme from the beginning of Qualifying. 
If a race is suspended 'because the circuit is blocked by an accident or because weather or other conditions make it dangerous to continue', the cars will be instructed to return to the pitlane rather than the grid. 'The first car to arrive in the pit lane should proceed directly to the pit exit staying in the fast lane, all the other cars should form up in a line behind the first car,' states the amended regulation.
The minimum weight of the 2015 cars will also be increased slightly to 702kg without fuel, up from the originally planned 701kg. In 2014 the cars had a minimum weight of 691kg.
After two pre-season trips to Bahrain 12 months ago, all three winter tests this year will be take place 'within Europe' - with Jerez and Barcelona chosen. 2014's four in-season tests have been halved, with two two-day in-season meets instead scheduled to start on the Tuesdays after the Spanish and Austrian GPs in May and June respecively. The governing body have also stipulated that 'Each team must allocate at least two of the above days for young driver training tests' with a young driver defined as not having previously participated in two or more GPs. 
Teams will also be permitted to run their 2015 cars at two demonstration events during the year. 
The FIA have also made revisions to the requirements to obtain a Super Licence which will apply from 2016. The changes will mean drivers must be aged 18 or over and have completed at least two years in junior formulae.
2015 driver line-ups
Mercedes: Lewis Hamilton, Nico Rosberg.
Red Bull: Daniel Ricciardo, Daniil Kvyat.
Williams: Felipe Massa, Valtteri Bottas.
Ferrari: Sebastian Vettel, Kimi Raikkonen.
McLaren: Jenson Button, Fernando Alonso.
Force India: Nico Hulkenberg, Sergio Perez.
Toro Rosso: Max Verstappen, Carlos Sainz.
Lotus: Romain Grosjean, Pastor Maldonado.
Sauber: Marcus Ericsson, Felipe Nasr.
Manor: Will Stevens, Roberto Merhi.