Toro Rosso reveal the STR10 at Jerez and hail the new car as their best yet
Franz Tost targets fifth in the constructors' championship in 2015
By William Esler and James Galloway at Jerez
Last Updated: 31/01/15 6:19pm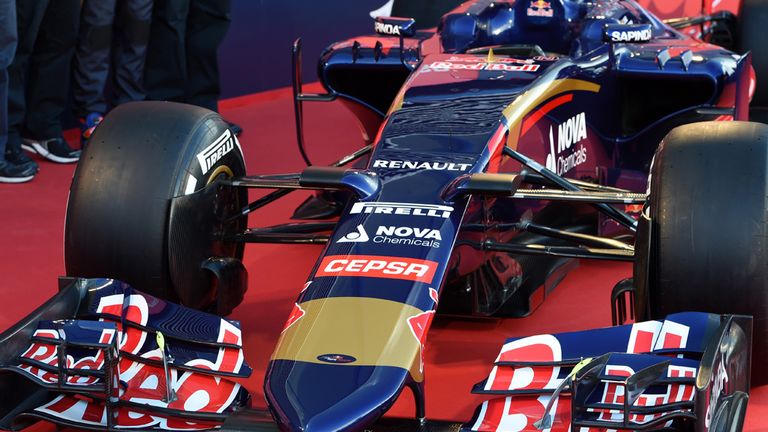 Toro Rosso have revealed the STR10 which the team think is 'the best car they have built' during their ten years in F1.
Born out of minnows Minardi, the Italian team have become a proving ground for Red Bull's youngsters and the latest pairing of Max Verstappen and Carlos Sainz were on hand to remove the covers from their 2015 challenger.
With an all new line-up, the team will be under pressure to repeat their seventh place finish in the constructors' championship last year – their best result since 2008 when Sebastian Vettel delivered the team's only win.
The new car boasts a long, pointy nose – a sharp comparison to the ungainly design which featured on the STR9 – although the team made clear they are already working on a second version in time for the first race of the season. Indeed, Technical Director James Key stressed that the team will bring a "subtantially different car" to March's Melbourne season-opener.
With the design and build of the car the first to be fully overseen by the highly-respected Key, team boss Franz Tost believes Toro Rosso can move several places up the grid in 2015.
"I'm convinced we have a real strong package with the STR10," Tost said at the launch of the car at Jerez. "We started the design quite early and we put in a lot of effort under the lead of James. We did a lot of progress with this car in the winter
"STR10 is the fastest car Toro Rosso have built so far."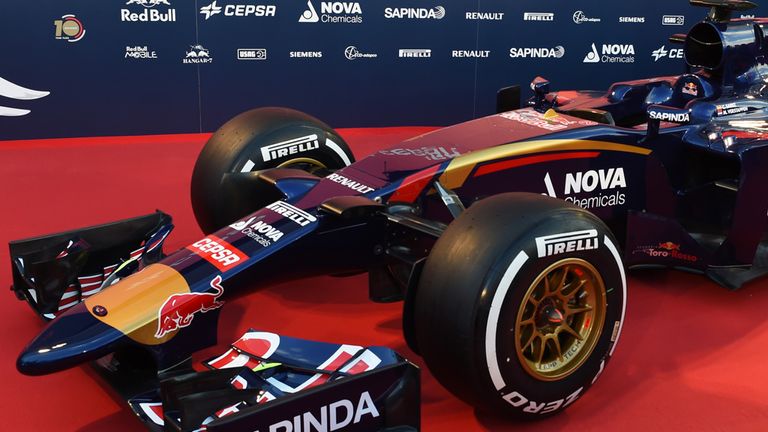 Toro Rosso finished 150 points adrift of fifth-placed McLaren in last year's Constructors' Championship, but Tost believes the STR10 will prove a big step forward on both chassis and engine side.
"Our objective is to finish fifth in the constructors' championship and we are ready to do our best to achieve it. Our engine partner Renault has also worked very hard to come up with new modifications and I'm sure that our joint effort will give us a package which will certainly be very competitive. All in all, we have a much stronger team as well as a very competitive STR10 and fast drivers; it's a great combination," he said.
"Another point that also makes me happy is that we have a very high-skilled young driver pairing which makes this season even more exciting. They both showed fantastic performances throughout their career, winning races and championships, and it's because of their driving skills that Red Bull has decided to bring them to Scuderia Toro Rosso. I'm really sure that they are very well prepared for this challenge, as is the rest of the team. We are ready for it!"
Verstappen will become the youngest driver in F1 history when he make his debut in Australia, but he feels he is well prepared for the challenge, despite only a solitary season of single-seater racing to his name.
"I can't wait for the season to start and tomorrow will seem like a very long day, watching Carlos in the car," the Dutchman said.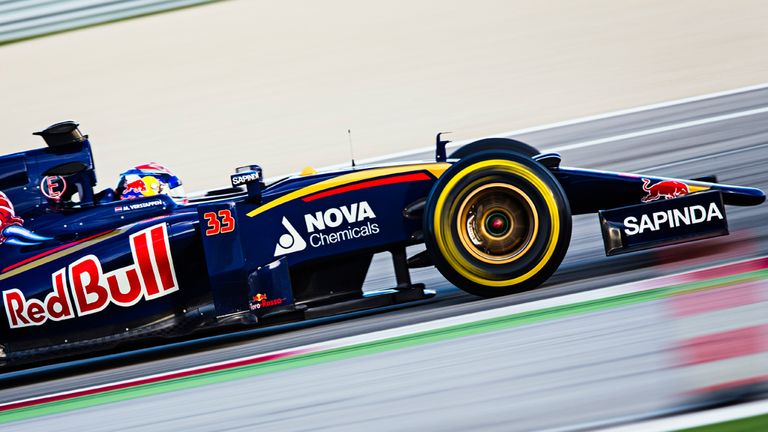 "With two days in the 2014 car at the Abu Dhabi test and the Friday mornings I did last season, combined with time spent in the simulator, I feel well prepared and I'm really up for this challenge, which is very exciting. Six days on track here in Spain and then it will be time to head for Australia and my first Grand Prix, something I have been looking forward to ever since I started karting."
With Spain's Sainz representing the team's 'elder statesman' at the age of just 20, Toro Rosso will field the youngest line-up in the history of F1.
Tost, however, doesn't agree with suggestions that Toro Rosso's season will be hindered by having two young rookies in the car.
"I know many of you think both drivers are inexperienced, but they are not so inexperienced. Both drivers have been racing for more than 10 years," he argued. "I have said it many times before, this is a new driver generation, the fourth kart generation. This means that most of the time they were out on a kart track and not in school and learned really how to drive a car. Therefore I'm quite convinced we will not have any problems regarding the drivers.
"We have had very intensive winter months. We were close together during November and December with the drivers doing the preparation. They were introduced to all the technical staff and they are well prepared."
The Sky Sports F1 Online team will be providing live commentary from all four days of testing in Jerez –  from dawn on Sunday to dusk on Wednesday. Sky Sports News HQ will also have live updates from trackside.