Qatar officials say they are set to sign a deal to bring F1 to the country
First grand prix could be staged as early as 2016; Losail Circuit or a new street circuit in Doha under consideration.
By William Esler
Last Updated: 09/02/15 3:20pm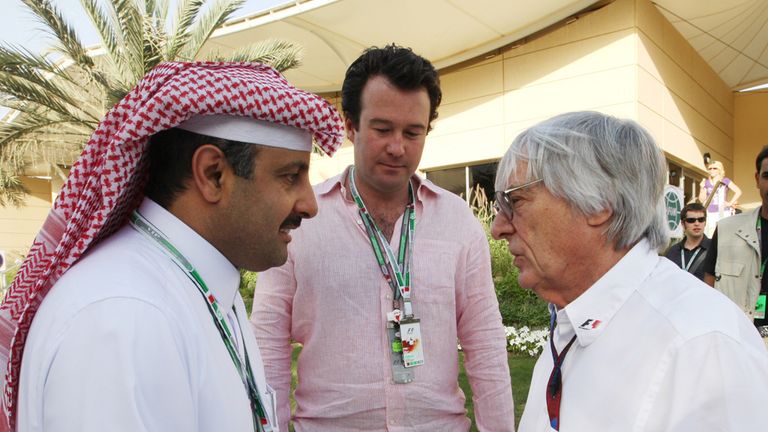 Qatar officials say they are on the verge of signing a deal to bring a Formula 1 grand prix to the country within the next two years.
President of the country's motorsport federation, Nasser bin Khalifa al-Attiyah, said the race would be held in 2016 or 2017 and staged at either the Lusail Circuit or a new street circuit in the capital Doha.
The Lusail Circuit currently hosts a floodlit MotoGP race each year and holds an FIA Grade 1T licence meaning it meets F1 testing standards. Only minor modifications would have to be made to upgrade the track to a Grade 1 licence.
"We are about to sign contracts to organise a Formula One race," al-Attiyah, who is also an FIA vice-president, told AFP. "We have completed all the steps and there are only a few details before the official signature."
In December, F1 supremo Bernie Ecclestone suggested a Qatar GP was unlikely as Bahrain had a veto on any additional races in the region.
"I made a deal with the people in Bahrain and they said, 'If we are going to be something new in this area, which we are, will you give us a guarantee you won't put another race on in the area, in the Gulf?'," Ecclestone revealed.
"I said yes. Typical Ecclestone handshake deal with the Crown Prince."
However, it appears that issue has now been resolved and a potential gap in the F1 calendar for a new race could be created if the German GP falls by the wayside.
In an exclusive interview with Sky Sports News HQ last month, Ecclestone revealed that there was still no deal in place with either Hockenheim or the Nurburgring to stage a race in 2015.
Should the German GP not take place then it would be the first time since 1960 that the country hasn't been included on the calendar. The prospect of missing out on a home grand prix is a concern for Mercedes driver Nico Rosberg.
"I recently heard about the discussions concerning the German Grand Prix and it's really sad for me and the German fans to hear that nothing is confirmed yet for 2015. For as long as I can remember, the German Grand Prix was part of the Formula 1 World Championship, so I really hope our grand prix will be held this year and beyond that," he said.
"The fans deserve to have a great show every year because there are so many great supporters out there. Also there is plenty of Germany in F1, with us German drivers like Sebastian [Vettel], Hulk [Nico Hulkenberg] and myself, plus of course Mercedes-Benz. 
"So I really hope that Bernie and the promoters find a good solution for everybody."
The Sky Sports F1 Online team will be providing live commentary from all four days of both Barcelona tests. Sky Sports News HQ will also have live updates from trackside.