Toto Wolff reveals that Mercedes used just one engine during pre-season testing
Silver Arrows set the fastest times and also topped the mileage charts during the winter
By Sky Sports Digital
Last Updated: 02/03/15 11:31am
Toto Wolff has cast fresh perspective on Mercedes' dominance of pre-season F1 testing by revealing that the world champions have used only one engine throughout the winter.
Speaking to David Croft on Sunday's #AskCrofty show after testing finished in Barcelona, Mercedes' team boss said: "We have used one engine only, but it is maybe not really one engine because we have refreshed the engine and worked on various components."
Nico Rosberg and Lewis Hamilton were respectively first and second fastest during the four days of running at the Circuit de Catalunya. Rosberg's time of 1:22.792 was set on soft tyres, with the fastest non-Mercedes driver, Williams' Valtteri Bottas, managing a 1:23.063 on supersofts.
Mercedes' new W06 also led the way in terms of mileage, completing a total of 6121km across 12 days – a welcome return for the team given that only four power units can be used this coming season. In contrast, McLaren managed 1731km as they struggled with the reliability of their new Honda-powered MP4-30.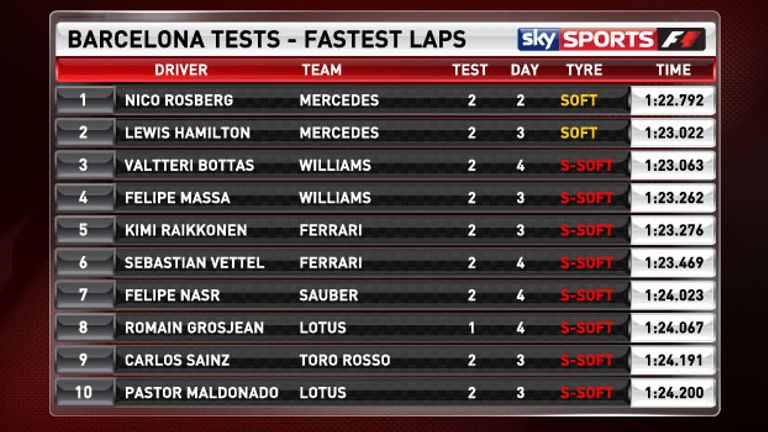 Wolff said they had run the hybrid engine at full power. "You need to run them at 100 per cent because you need to find out when it cracks. This is part of the programme – running the engine flat-out – to understand where the problems can be.
"Of course there were problems. You find out about critical issues, you find out where you have more margin – or where you can afford to have less margin – and lots of learning."
Summing up the Silver Arrows' preparations, Wolff said: "It was good. We have achieved some solid mileage, sorted out a lot of problems – it was all about reliability. We worked on the car pretty well; that was all we wanted to achieve."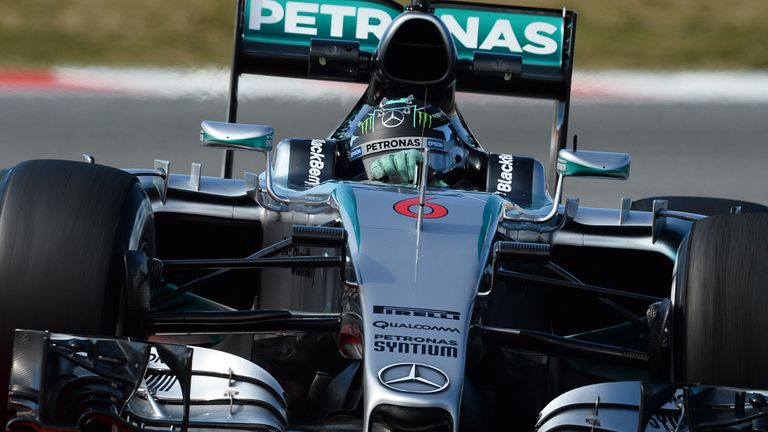 Meanwhile, Wolff is confident that ongoing contract talks with Hamilton will eventually be successful. The defending world champion's current deal expires at the end of the 2015 season.
"Sorting out a long-term contract is not something which is happening overnight. This is a complex structure and it looks much easier than it is. But we are pretty well on the way," he added.
"As I've said many times, we're not speaking to anybody else. I'd like this to be signed rather earlier than later. We're in good spirits; Lewis wants to stay with us.
"It's pretty much moving in the right direction."