Roberto Merhi appointed by Manor Marussia to partner Will Stevens
Team cleared to race in Melbourne after passing crash test late last week; Jordan King appointed Development Driver;
Last Updated: 16/03/15 2:16pm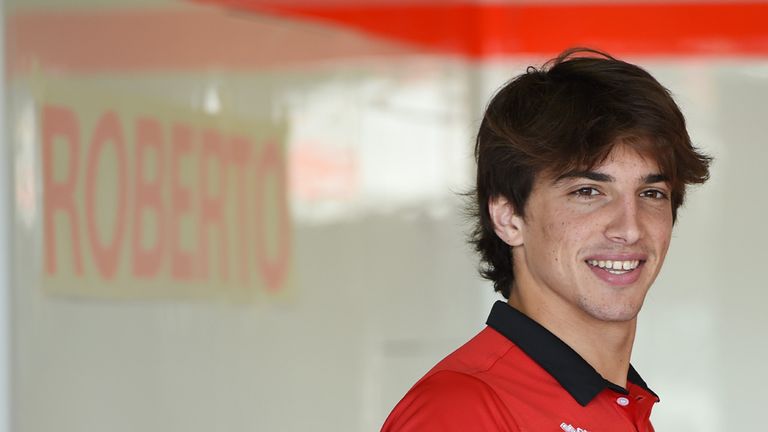 Roberto Merhi will drive for Manor Marussia at this weekend's Australian GP, filling the final remaining vacancy on the 2015 F1 grid.
The 23-year-old Spaniard will partner Will Stevens in Melbourne and through the 'opening rounds' of the new season.
Merhi is currently contracted to drive in the Formula Renault 3.5 Series which starts in April. He finished third in the championship last year, taking three wins during an impressive rookie season. He has previously driven in three Practice One sessions for the defunct Caterham outfit.
"I am incredibly excited to be making my Formula 1 debut with Manor Marussia F1 Team in Melbourne this weekend. It is a big responsibility but I feel ready to make this step in my career and to show that I can make an important contribution to developing a team," said Merhi.
The team, which missed the final three races of 2014 after falling into administration, were only cleared to race in Australia last week when their interim car passed its final crash test.
Jordan King, the 21-year-old son of the team's recently-appointed chairman and former Sainsbury boss Justin King, has also been appointed the team's development driver.
"It is fantastic to welcome Roberto and Jordan to the team," said team principal John Booth. "Not only are they very talented young drivers with exciting futures ahead of them, they have also been 'graduates' of Manor Motorsport in the junior formulae, which is obviously very rewarding for us, given that the development of young talent is an important part of our philosophy."
2015 line-ups
Mercedes: Lewis Hamilton, Nico Rosberg.
Red Bull: Daniel Ricciardo, Daniil Kvyat.
Williams: Felipe Massa, Valtteri Bottas.
Ferrari: Sebastian Vettel, Kimi Raikkonen.
McLaren: Jenson Button, Fernando Alonso.
Force India: Nico Hulkenberg, Sergio Perez.
Toro Rosso: Max Verstappen, Carlos Sainz.
Lotus: Romain Grosjean, Pastor Maldonado.
Sauber: Marcus Ericsson, Felipe Nasr.
Manor: Will Stevens, Roberto Merhi.