Christian Horner hits out at Renault after disappointing start to 2015
Red Bull boss says French firm are in "a bit of a mess"
By Mike Wise and James Galloway in Melbourne
Last Updated: 24/03/15 1:49pm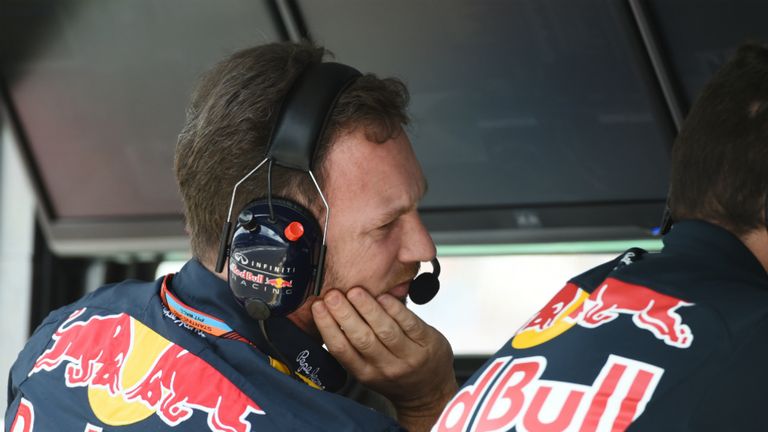 Red Bull team boss Christian Horner has aimed strong words at Renault after their disappointing start to the season in Australia, saying that progress is going backwards.
Horner was speaking after Daniel Ricciardo salvaged a sixth place in Melbourne in a car Horner called "undriveable".
New team-mate Daniil Kvyat didn't even make the race after a gearbox failure – caused, Horner said, by an engine vibation – during the warm up.
According to Horner, Renault's new power unit is 100bhp down on that of rivals Mercedes and the situation was worse than it had been pre-season.
He added that Red Bull's engine partner is currently in "a bit of a mess".
Anticipating that Mercedes will dominate again this season, Horner also called on the FIA to equalise engines to ensure more competition.
"It's been a very tough weekend for Renault," he said. "I mean the engine is just quite undriveable. You can see and hear that from the comments the drivers are making."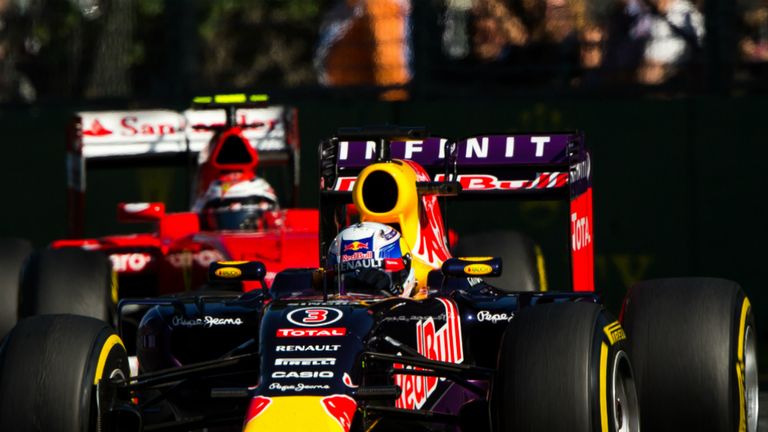 Lewis Hamilton won on Sunday, with Mercedes dominating as expected. Red Bull were looking to compete with Ferrari and Williams in the group behind but hadn't come close all weekend.
As it turned out, Ricciardo was even beaten by the Sauber of debutant Felipe Nasr, who finished fifth in Albert Park.
"I mean Sauber, all respect to them, but I doubt they've found that much on their chassis between last year and this year because most of it's the same," Horner said.
"It's frustrating that we're effectively even further back than we were in Abu Dhabi in both power and driveability.
"Ferrari have made a good step. Renault, at this stage, appear to have made a retrograde step.
"On today's evidence, we're set for quite a two-horse race at every grand prix this year."
Although Red Bull themselves dominated F1 before last year's introduction of a new hybrid formula enabled Mercedes to take over, Horner said the situation was different before as the FIA would attempt to rein them in.
"When we were winning, we were never winning with the advantage that they have," he insisted. "Double diffusers were banned, exhausts were moved, flexible bodywork was prohibited, engine mapping mid-season was changed; anything was done. That wasn't just unique to Red Bull.
"Is it healthy to have a situation? The FIA within the rules have an equalisation mechanism. Perhaps it's something they need to have a look at.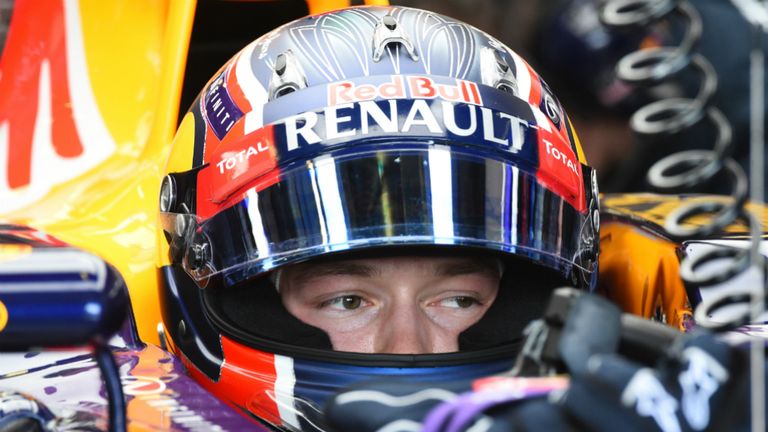 "Mercedes, take nothing away from, they've done a super job: they've got a good car, a fantastic engine and they've got two very good drivers.
"The problem is the gap is so big. You end up with three-tier racing and I think that's not healthy for Formula 1."
Renault's problems are coming even though Red Bull's relationship with the French manufacturer is now closer than ever.
They moved to have former Caterham team boss Cyril Abiteboul installed at the head of Renault Sport F1 after a difficult start last year while Ilmor co-founder Mario Illien – an associate of Red Bull designer Adrian Newey – is also advising them.
"It's important after this weekend that we re-group with Renault and try and offer our support where we can, because they're obviously in a bit of a mess at the moment," Horner said.
With Max Verstappen's Toro Rosso also retiring, he added: "Across the four cars we've had two engine failures, one within five laps, and a whole bunch of driveability issues.
"It's not the start that Renault can afford to have."