John Watson says F1 teams need to pull together to save the sport
"You can't have a race with just four big teams," warns Ulsterman
By William Esler
Last Updated: 25/03/15 12:29pm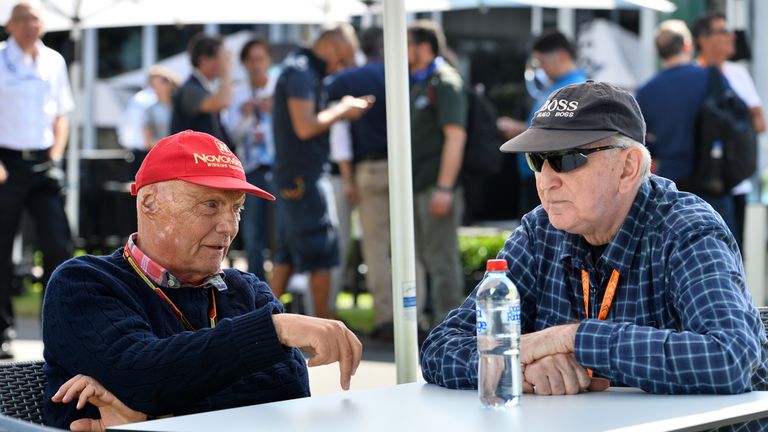 John Watson says F1 teams need to pull together for the good of the sport as it can't survive with "just four big teams".
The financial crisis in the sport has been well documented with Caterham and Marussia entering administration last year and the assets of the former being liquidated via auction.
Marussia have returned to the grid in the guise of Manor, but there are still concerns of their long-term future, while Force India, Lotus and Sauber are also reported to be struggling.
"F1 needs to get out of the hole it's in but the trouble is the teams are all playing political games. To get teams to agree to anything they all want something back," Watson, a former driver for McLaren and Brabham, told the Guardian.
"Some of the teams haven't got the wisdom to realise that they might have to give up something to save what has been such a fantastic sport for the last 40 years. There is too much self-interest.
"Formula 1 has a major problem but the sport is putting its head in the sand. Two thirds of the grid are struggling, and barely able to make it to the race. Right now F1 needs to have a good look at itself and decide what it is trying to achieve. The product is in need of a massive kickstart.
"What's going on? Bernie Ecclestone has done a phenomenal job for [owners] CVC but somebody needs to step in because of the dire state the middle and bottom of the grid is in. You can't have a race with just four big teams. I'm unhappy with the governance from the FIA."
John Watson will be a guest on the F1 Midweek Report to analyse the Malaysia Grand Prix. He will be joined by former Red Bull and HRT Race Engineer Mark Hutcheson. Catch the show on Sky Sports F1 at 8:30pm on Wednesday April 1.