Malaysia GP driver ratings
Who impressed and who wilted in the heat of Sepang...
By James Galloway and Pete Gill
Last Updated: 02/11/15 3:45pm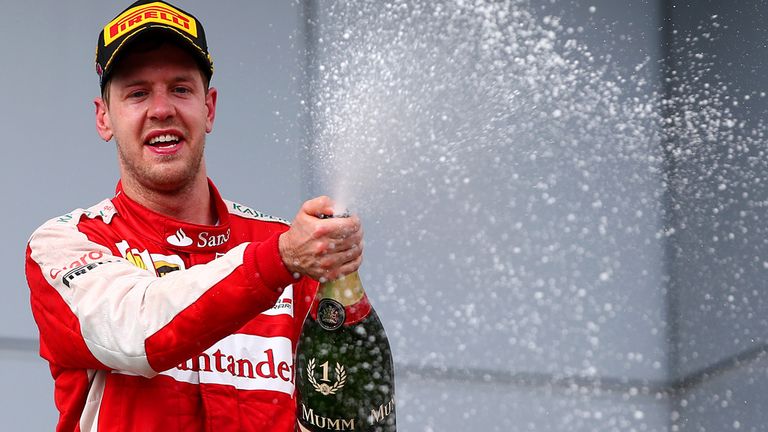 So welcome back Sebastian Vettel. If Melbourne whispered the first hint that the 2013 rather than the 2014 version of the four-time world champion had arrived at Maranello, then Malaysia absolutely confirmed that the Vettel of old has re-emerged.
His return to the top step of the podium for the 40th time in F1 - the German's habitual home for so many years before the march of Mercedes - came at the end of a weekend when he displayed the complete array of skills. From the wet-weather pace of qualifying which nearly knocked Hamilton off his pole position perch, to the tyre management and stint consistency demanded by the challenging race, Vettel was error free when it mattered most. That his unexpected victory was even hailed as a "good day for F1" by Mercedes' Toto Wolff showed that, two seasons on from the end of his crushing domination of the sport, even a Vettel win can now be celebrated beyond the confines of his own team. Who'd have ever predicted that in 2013? 
Rating out of ten: 9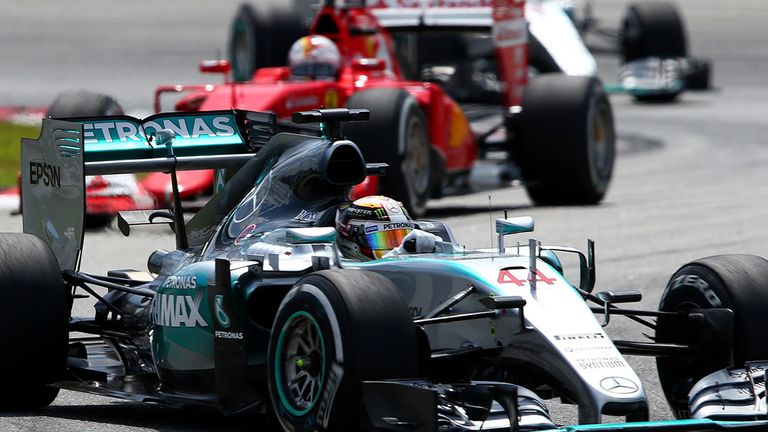 On any other day, Lewis Hamilton's comfortable in-house victory over Nico Rosberg would have been good enough for victory. But this was no ordinary day in the turbo-charged F1 fun house as Lewis failed to muster an answer to the runaway red train in front of him. The world champion didn't do anything wrong, and his performance over the weekend as a whole was massively in credit after that lap of daring-do brilliance in qualifying, but his inability to extend his middle stint was ultimately fatal to his chances of victory. Could he have won it if he managed another five or so laps on the medium compound and thus been able to put on the mediums again for a final charge to the line? We'll never know. But Mercedes' strategists have plenty of questions to answer in the days to come.  
Rating out of ten: 8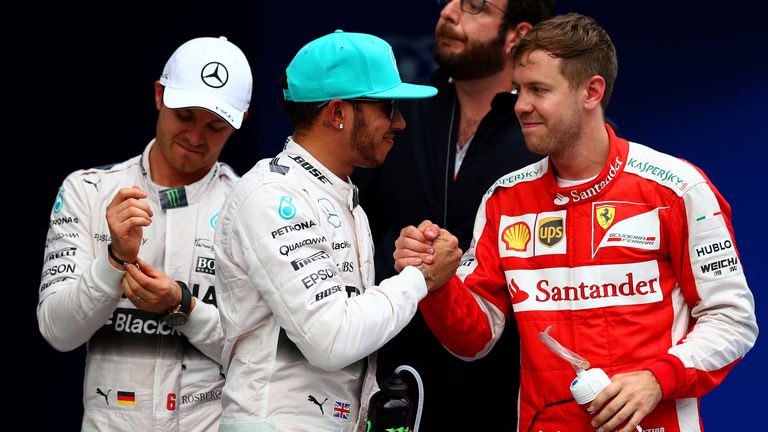 A race and a weekend to forget for Nico Rosberg. Other than his bizarre intervention in Hamilton's post-qualifying press conference, when he asked his rival whether he had held him up in Q3 and received short shrift in response, the German was a peripheral figure from start to subdued finish in Sepang.
Should Mercedes be worried yet? This year's Rosberg is a pale imitation of the spiky, no-holds-barred figure who caused Hamilton so much inconvenience and aggravation in 2014, a regression summed up by his 'open door defence' against Vettel on lap 22 and subsequent perplexing struggle to understand his race engineer's warning that he would lose the race if his Ferrari rival passed him. This is motor racing, not rocket science.
Come back Nico 2014, all is forgiven. 
Rating out of ten: 5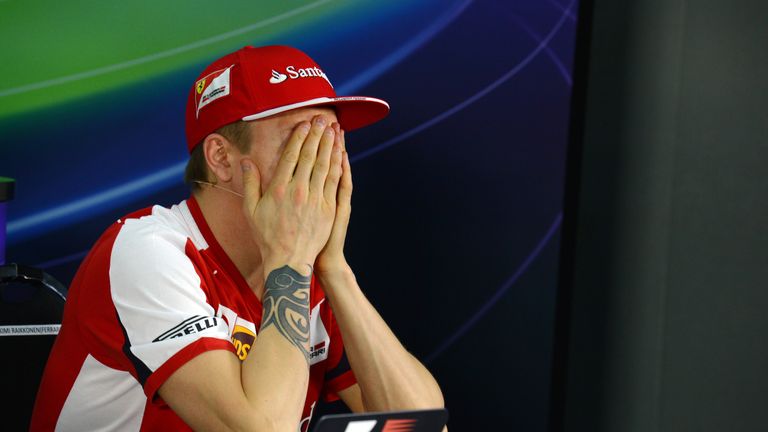 Just like last year, Kimi Raikkonen is being overshadowed by his team-mate, but unlike last year he's showing more than enough of the pace required to make a fight of it when his luck turns. Somewhat spookily, much of Raikkonen's Sepang weekend mirrored last season's: the lead Ferrari through practice before suffering a disappointing qualifying - this time when the team got their timing wrong in the frenzied start to Q2 - and in the opening exchanges of the race picked up a puncture which dropped him to the back of the field. However, whereas in 2014 he could only recover to 12th, the big difference this time was the SF15-T, which provided the base for Kimi to impressively fight back to fourth place, equalling the best result of his second Ferrari stint. If his fortune turns in China, then we'll finally get a truer gauge of Raikkonen v Vettel. It should be fun.  
Rating out of ten: 7.5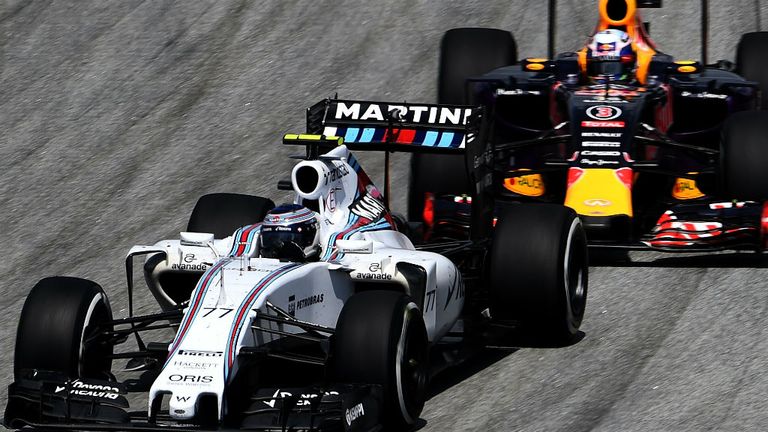 A last-lap overtake on his team-mate will have amounted to meagre consolation for a driver who was dreaming of race victories at the start of 2015. Instead, Williams have been demoted by Ferrari and Valtteri Bottas must already been eyeing his compatriot's seat with Ferrari with both envy and menace. Fifth position was a gutsy, commendable effort after falling as lowly as 14th on the first lap when he clashed with Pastor Maldonado, and his successful move on Massa underlined his number one status at Williams. But while Bottas' calibre and character isn't in doubt, the competitiveness of his car looks increasingly dubious. 
Rating out of ten: 7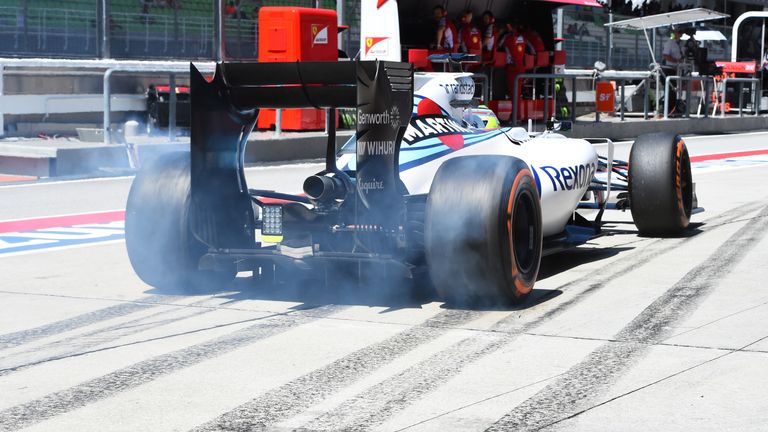 If missing on a podium in Melbourne represented a disappointment for Felipe Massa, then sixth place at Sepang was particularly underwhelming for the Brazilian. Especially so as team-mate Bottas pinched fifth off him with an overtake at Turn Five in the closing stages. "I lost two seconds in the pit stop and maybe that was enough to beat Valtteri with two laps to go. It was not great for me," Massa remarked after the race. The veteran then pointed squarely at excessive tyre degradation for Williams finishing 70 seconds behind Ferrari – the team most thought they'd be beating at the start of the season. The only good news of note from the weekend is Massa leads 2-0 in his qualifying head-to-head with Bottas and, with 20 points, he sits fourth in the Drivers' Championship.  
Rating out of ten: 6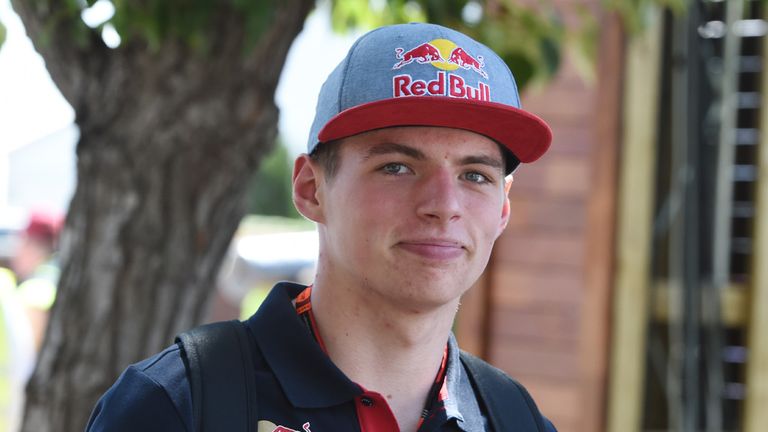 The boy just keeps doing good. Seventh in Sepang, Max Verstappen now holds the record for being the youngest points-scorer in F1 history and is surely destined for a long and glittering F1 career - the odds on Verstappen being crowned world champion before he hangs up his gloves should be short. His last-gasp move on team-mate Carlos Sainz was a fair reward for his endeavours and entirely in keeping with his performance as a whole in which he remained on the front foot no matter the circumstances or the company. A future star has, surely, been born.  
Rating out of ten: 7.5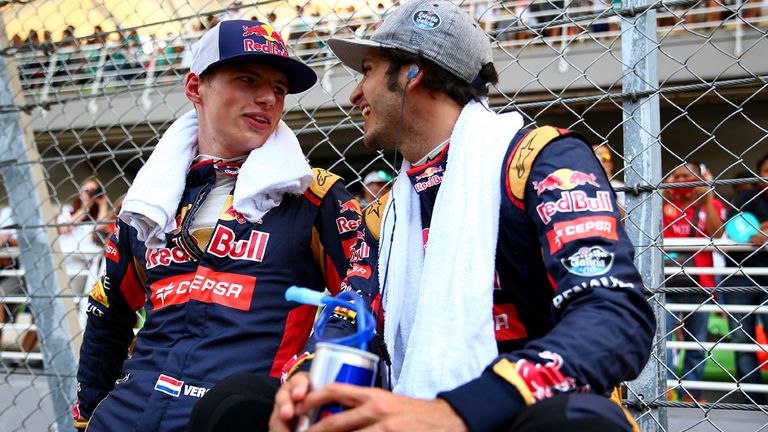 It's two points-scoring races from two for Carlos Sainz in F1 after he followed up his ninth place in Melbourne with eighth in Malaysia. While it was team-mate Verstappen who took the plaudits on this occasion, the cool-headedness Sainz showed to rebound from qualifying only 15th will mean another big tick is placed next to his name by his Toro Rosso bosses. Moving up four places on the first lap, the 20-year-old  joined race winner Vettel in executing a challenging two-stop strategy. "It was a mega day for me today! A two-stop strategy at a track like Sepang was never going to be easy, but it worked out well in the end and it's definitely made me forget yesterday's result in qualifying," he said afterwards. After plenty of errors during the winter, the son of rally legend Carlos Snr is quickly making a respectable own name for himself in F1. 
Rating out of ten: 7
After playing second fiddle to his team-mate on Friday and Saturday, race day found Daniil Kvyat in better fettle as he ran throughout in the vicinity of Daniel Ricciardo before beating the Aussie to the chequered flag. Whether that would have been the case had Ricciardo's front-wing not been broken on the opening lap is a moot point, although Kvyat himself was badly hampered by a clash with Nico Hulkenberg when the Russian's opportunism was rewarded with an undercut to his bodywork. Judging by the look on his face afterwards, Nico might want to consider giving Daniil a wide berth in future.  
Rating out of ten: 5
Such was the dire nature of Red Bull's Sunday at Sepang, that the usually effervescent Daniel Ricciardo admitted he had to "fake smile" his way through the post-race interviews. What the dry race certainly told us was that the RB11 doesn't have the fundamental speed to occupy fourth and fifth positions on the grid in normal conditions, with wet qualifying having clearly flattered the team. Ricciardo spent much of the race going backwards as a result, with damage sustained to his front-wing on the first lap compounded by worsening brake wear problems. Ordered to let Kvyat through to ninth in the closing laps, Ricciardo said of tenth place: "I feel we were ready for a good fight today and we put up anything but a fight. I just couldn't do anything." All that while seeing his former team-mate Vettel – the man he so conclusively beat in 2014 – take the glory for Ferrari. Ouch. 
Rating out of ten: 5
And the rest...
Romain Grosjean's hopes of a first points finish in 10 months were put into a spin by Sergio Perez as the Mexican strong-armed the oncoming Lotus out of the way as it attempted to go round the outside of him at Turn 12. The time penalty issued to his Force India rival was of little comfort to Grosjean, though, who trailed home in 11th place. A day before and the Frenchman had made Q3 for the second successive race, although he undid some of his good work by earning a two-place grid penalty for queue jumping in the pitlane.  
Rating out of ten: 6.5
Melbourne to Malaysia was the classic tale of hero to zero for Felipe Nasr. Two weeks after scoring Sauber's first points in 18 months, the young Brazilian made a hash of qualifying to join the McLarens and Manors in the Q1 drop-zone and then punctured Kimi Raikkonen's Ferrari off the line. Given the identity of Sauber's engine suppliers, not the wisest course of action. "I should have avoided this incident," he later acknowledged. Still much to learn then.
Rating out of ten: 3
After hardly the most vintage of performances on race day in Australia, Sergio Perez was in the wars again at Sepang. Ruled to have unfairly squeezed Grosjean out, his subsequent ten-second penalty meant he finished behind Felipe Nasr in 13th – although in truth Force India's struggles were such that it was never going to get much better than that. The Mexican at least beat his similarly-penalised team-mate Nico Hulkenberg after making one less pitstop. 
Rating out of ten: 4
A race of two halves for Nico Hulkenberg. Whereas his work was so commendable to provoke a tweet of appreciation from Mercedes, the Hulk was the architect of his second-half undoing when he rudely rammed the Red Bull of Kvyat. The resultant penalty saw the German tumble out of the points and his intra-team defeat to Perez simply added injured pride to insult. 
Rating out of ten: 4
The good news for Manor is that Roberto Merhi made it to the finishing line. The bad news, which it would be impolite to dwell upon, is that he was lapped three times on his slow travels to the chequered flag. 
Rating out of ten: N/A
Fernando Alonso, Jenson Button, Pastor Maldonado and Marcus Ericsson failed to finish.
Catch the F1 Midweek Report on Sky Sports F1 at 8:30pm on Wednesday April 1. Natalie Pinkham is joined by John Watson and former Red Bull and HRT Race Engineer Mark Hutcheson.