Renault's Cyril Abiteboul says it might consider quitting F1
Christian Horner admits that it could even force Red Bull's hand but says the partnership has made progress this weekend; Abiteboul insists Newey 'lies' comment taken out of context
By Mike Wise
Last Updated: 01/04/15 3:48pm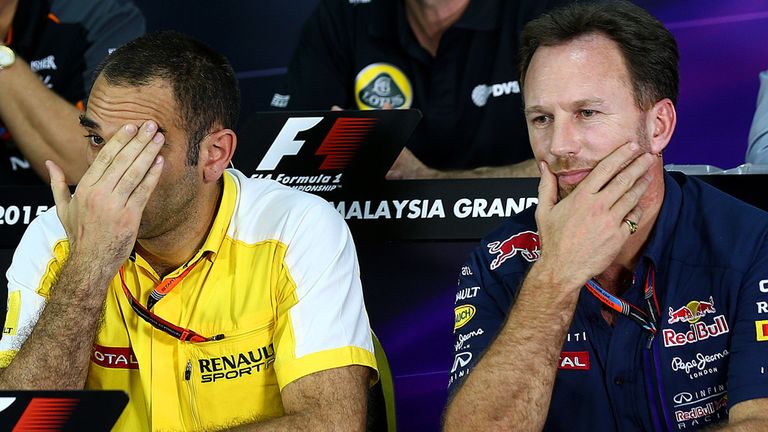 Renault's Cyril Abiteboul says all options are open for the French manufacturer – including, after a tough start to the new season, a withdrawal from F1.
Speaking in the FIA's  press conference at the Malaysia GP, Abiteboul admitted that their poor performance in Australia, which came after a difficult introduction to F1's hybrid era last season, had not gone down well at head office.
Plagued by both a lack of power and poor driveability, the best finish they could manage was Daniel Ricciardo's sixth place for Red Bull.
Speaking afterwards, Red Bull team boss Christian Horner said Renault's performance had actually gone backwards and that they were currently in "a bit of a mess".
The pair sat side-by-side on Friday, with Abiteboul admitting that Renault's relationship with Red Bull – contracted to run until 2016 – is under strain.
"I can confirm that we are looking at a lot of options, including getting out of Formula 1," Abiteboul said.
"Honestly, if Formula 1 is that bad for Renault's reputation, if we see that we struggle with the current formula; if Formula 1 is not delivering the value it costs to Renault – bearing in mind that when you have an engine supplier, you have no incentive to fund engine development – this is what we're looking at."
Another potential option might be for Renault to buy an existing team. However, Matthew Carter, CEO of the Lotus outfit which won world titles as Renault, and Force India deputy team principal Bob Fernley both denied they'd held talks.
In contrast, Toro Rosso team boss Franz Tost fuelled rumours about his team's future by saying a Renault buyout would be "a fantastic opportunity to take the next step forward".
And after Red Bull motorsport advisor Helmut Marko suggested at the Australian GP that owner Dietrich Mateschitz could sell up, Horner said that Renault's withdrawal might even force their hand.
"We could ultimately find ourselves without an engine supplier, should Renault choose to withdraw from Formula 1," he said. "Mercedes wouldn't supply Red Bull with an engine and it's unlikely we'd be in a position to take a Ferrari engine.
"You could actually find yourself forced out of the sport and I think as with any company, Red Bull reviews its return on investment. Is Formula 1 delivering for Red Bull as a brand?
"There are some worrying signs when we see races like we saw in Melbourne."
Red Bull currently assist Renault as they try and make their hybrid competitive, although Horner again ruled out the idea that they would become an engine builder in their own right.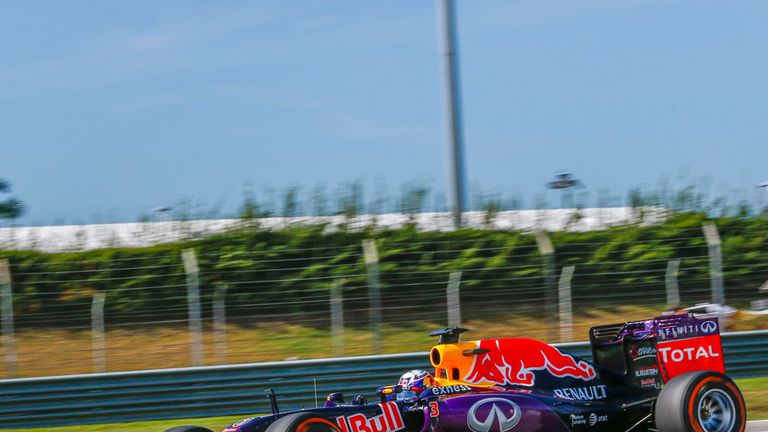 He also admitted that frustrations had boiled over in Australia but added that progress has been made this weekend.
"I think the frustration more than anything coming into the first race is expectations were higher than what we saw in Melbourne. We appeared to have taken a retrograde step," he said.
"But I think, having researched properly into the issues, Renault have really started to understand them now and already we've seen a positive step forward."
Meanwhile, Abiteboul said quotes in which he accused Red Bull designer Adrian Newey of spreading "lies" for suggesting that their poor performance was entirely down to Renault had been taken out of context.
"It's not what I said. Let's leave that behind. Let's look at the progress we're made over these two weeks," he added.