Jenson Button says there were positives for McLaren at Sepang
Race ends in double retirement but Brit happy to climb into top ten
By Mike Wise
Last Updated: 21/04/15 3:23pm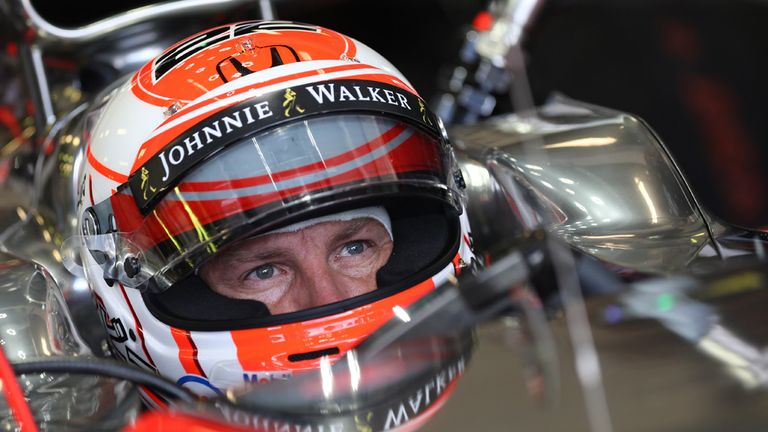 The Malaysia GP brought a double retirement for McLaren-Honda but Jenson Button insists he was happy with the race after getting into the top ten.
Starting 17th on the grid at Sepang, Button flirted with the points-paying positions more than once before retiring with a turbo issue on lap 41.
On his McLaren return, meanwhile, Fernando Alonso climbed as high as eighth in the 21 laps his car lasted before an ERS cooling problem forced him to stop.
Button finished in Australia two weeks ago but said the fact he was able to reach the top ten and keep the likes of Force India, Sauber and Lotus in his sights showed evidence of progress with their MP4-30.
"I'd rather it be this way round than get to the end and be nowhere," Button told Sky Sports F1 afterwards. "It was quite an interesting race because after the Safety Car [Roberto] Merhi was in front of me and he obviously hasn't read the rulebook because he didn't try and catch the Safety Car. I know they're not fast but they're quicker than that.
"We were four or five seconds back and had to close that down and it made it a bit more difficult."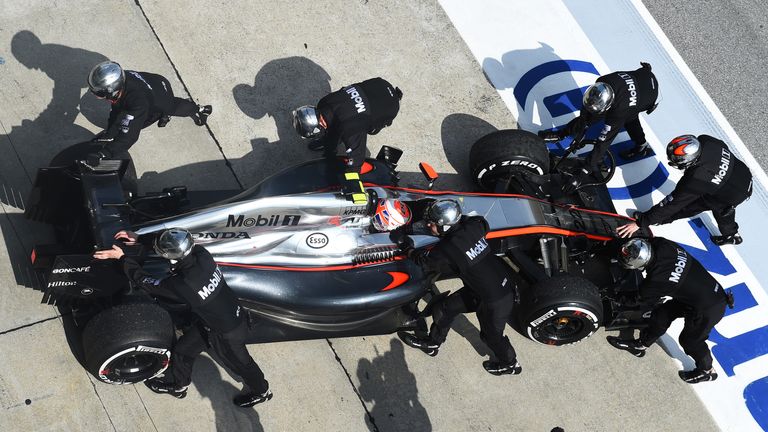 Pitting for fresh tyres after the Safety Car came out on lap four, Button was also delayed by an issue with his car's left-front wheel. Yet he recovered well enough to dice in the midfield.
"It's nice to see other cars out there for so long. We were quicker than the Force India and the Sauber was there at the same sort of pace and the Lotus wasn't that much quicker," he said.
"So it was a little bit of a positive surprise and it's also quite interesting to see our strengths and weaknesses compared to those cars."
With Daniil Kvyat and Daniel Ricciardo both enduring difficult races to finish ninth and tenth, Button added: "It was interesting to race with other people and a little bit unexpected to see a Red Bull so far into the race in front.
"It wasn't so bad, just a bit messy in terms of the pit stops and safety car."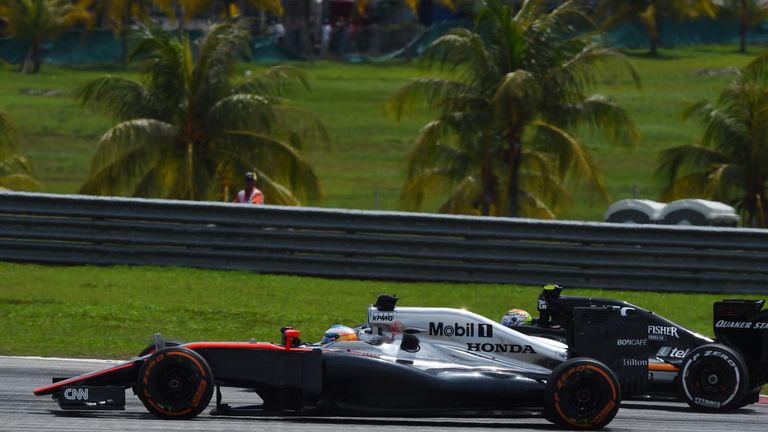 Playing catch-up with their rivals after re-forging their partnership with Honda this season, McLaren were reckoned to have found about 1.5 seconds worth of performance this weekend.
"I think we have sensible expectations," McLaren CEO Ron Dennis told Sky Sports F1 on Saturday. "Really it's going to be Europe before we get the level of maturity that we can start to assess ourselves against. But it's going quite well.
"If we can make the steps we've made between Australia and here over the course of the next two or three races it should bode well for the balance of the season."