Bernie Ecclestone suggests creation of female world championship
"I suggested to the teams we have a separate championship," says Bernie; But unimpressed Susie Wolff describes idea as "not the best way forward"
By James Galloway
Last Updated: 21/04/15 3:23pm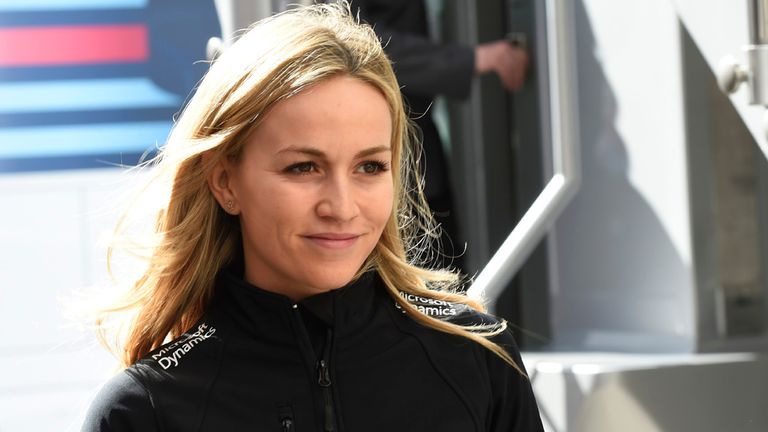 Bernie Ecclestone has suggested creating a women's world championship to run alongside Formula 1 on race weekends.
During a Malaysia GP weekend in which the F1 commercial supremo made several suggestions about how the sport's 'show' could be improved, including the return of double points for the final three rounds of the series, Ecclestone also suggested a possible way to enhance the presence of women drivers in motorsport.  
Although Susie Wolff serves as Williams' test driver and is confirmed to drive in two Friday practice sessions this year, only two females have ever started a grand prix with the most recent, Italy's Lella Lombardi, making the last of her 12 appearances in 1976.
With F1 race seats continuing to prove elusive for women drivers, Ecclestone reckons a separate event which takes place before the main grand prix could be viable.
"I thought it would be a good idea to give them a showcase. For some reason, women are not coming through – and not because we don't want them," Ecclestone told the British press at Sepang.
Women in F1
Grand Prix starts
Lella Lombardi (Ita) – 12 starts, 4 DNQs, 1 DNS (1974-76), 0.5 points
Best result – 6th, 1975 Spanish GP

Maria Teresa de Filippis (Ita) – 3 starts, 2 DNQs (1958-59), 0 points
Best result – 10th, 1958 Belgian GP

Qualifying only
Divina Galica (Gbr) – 3 DNQs (1976-78)

Giovanna Amati (Ita) – 3 DNQs (1992)

Desiré Wilson (Zaf) – 1 DNQ (1980)

Practice only
Susie Wolff (Gbr) – 2 P1 sessions (2014)
"Of course we do, because they would attract a lot of attention and publicity and probably a lot of sponsors.
"We have to start somewhere so I suggested to the teams that we have a separate championship and maybe that way, we will be able to bring someone through to F1. They could race before the main event, or perhaps on the Saturday qualifying day so that they had their own interest.
"It is only a thought at the moment but I think it would be super for F1 and the whole grand prix weekend."
Last year Wolff became the first woman in 22 years to appear on track during a grand prix weekend when she drove for Williams in P1 at Silverstone and Hockenheim, while the former DTM driver has completed a number of test sessions.
The latest female to join the F1 test roster was ex-GP3 driver Carmen Jorda who signed as Lotus's new development driver for 2015.
Wolff was quoted by The Times as describing Ecclestone's idea as "not the best way forward".